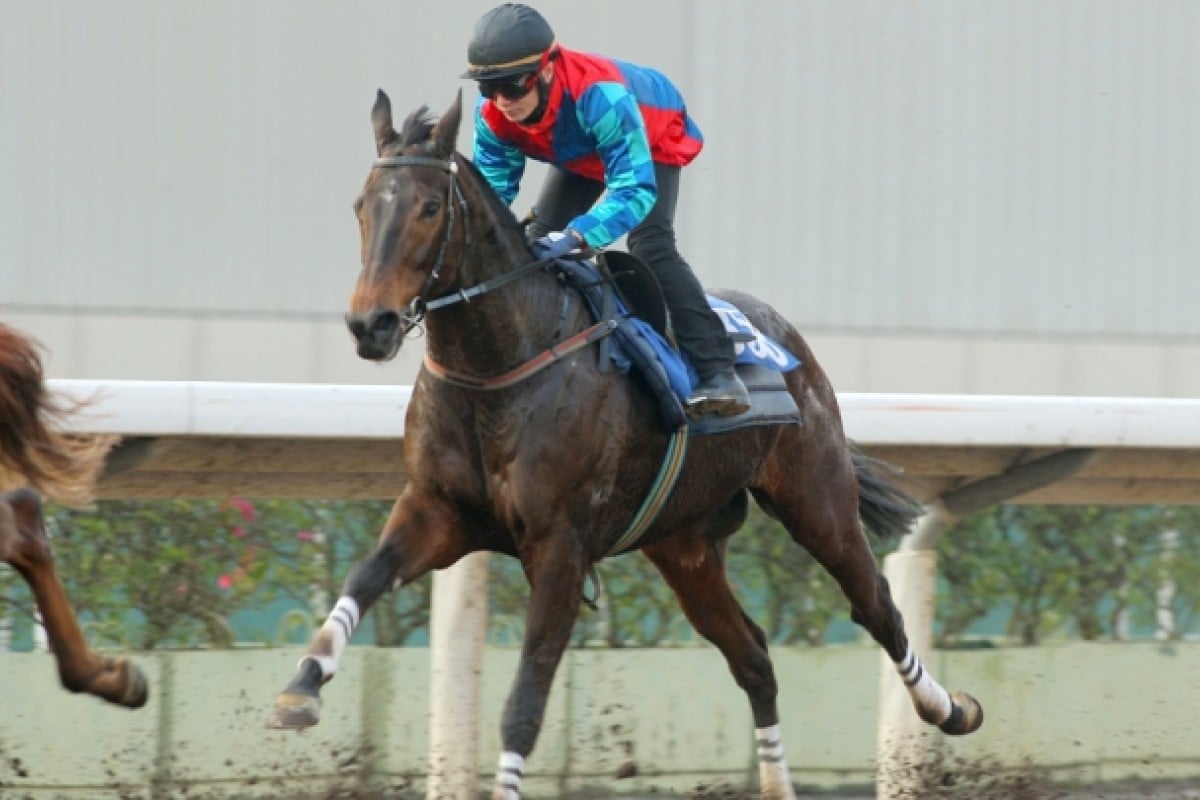 Andy Leung Ting-wah will be handing up some well-rated runners as his career winds down as a trainer next Wednesday and Malhechor Gold looks a winner in the wings for some lucky conditioner next season.
Malhechor Gold once again caught the eye with a positive performance in the Class Three Racing Goes On Handicap (1,800m) at Sha Tin and the run indicated the six-year-old son of AP Indy stallion Gradepoint and LT Pinkerton mare Vendimia Pin has brushed aside any soundness issues and is on the right track.
The gelding was never close in two outings over 1,800m and 2,200m last season after arriving on a mark of 85 from Argentina.
His 2012-13 campaign was delayed by a suspensory branch injury in November. He made his return in late January and came away with three lifeless performances, before charging home from last to finish fifth behind Medallist over 1,800m on Audemars Piguet Cup day following a further five-point plunge in the ratings. He then dropped another two points following a 12th and was doing his best work late last month for a close seventh behind Lucky Forever over 2,000m.
Lai allowed Malhechor Gold, rated 60, to find his legs fourth from the rear, was asked to pick up coming to the final bend, angled his way into the clear with only Green Manner wider out at the 400m and was finishing up with purpose to finish fifth behind Medallist.
The Argentinean-bred is the first progeny of Gradepoint, a three-time winner (1,200m to 1,400m) in America, to race here. His dam was unraced but is from an American family with good influence on dirt over middle distance and further.