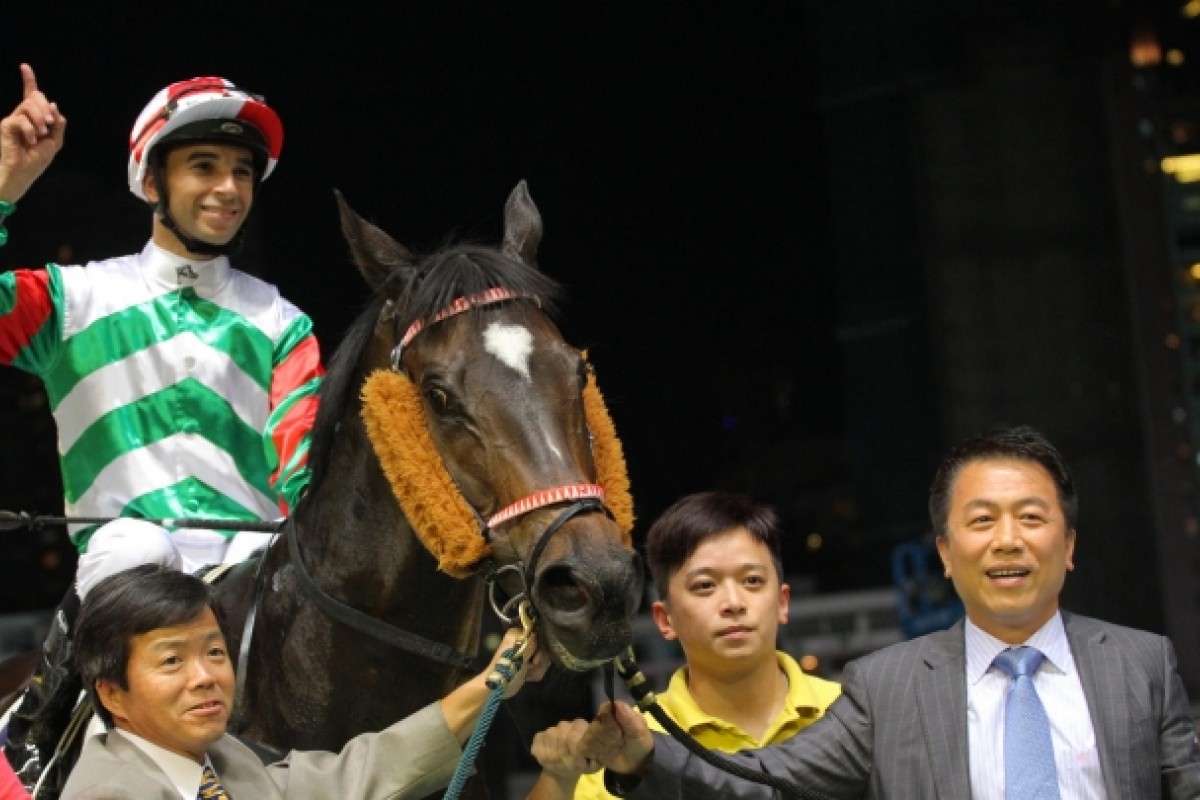 The two Ricky Yiu Poon-fai-trained winners which returned positives to zilpaterol after eating contaminated feed last month were disqualified, but no further action was taken against the trainer yesterday by the stewards.
Along with two other unplaced stablemates, Yat Ding Win and Legend Express returned positives to the banned substance, normally fed to farmed beef cattle to build them up, after the June Sha Tin meeting.
Yiu had requested independent testing of the remainder samples in France and the results of those tests confirmed the zilpaterol finding, as expected, earlier this week.
But the four positives had set off a chain of events that saw multiple horses from three stables withdrawn from races and the wholesale testing of all runners at subsequent meetings, after zilpaterol contamination was discovered in feed imported from the United States by the Jockey Club and distributed to trainers.
Stewards decided that Yat Ding Win and Legend Express had to be disqualified under Rules 138 (1) and (2) requiring horses to race drug free, which further state that "in the event of a sample taken from any horse during this period being reported as positive to a prohibited substance such horse shall, in the case of a post-race sample, be disqualified."
Yiu was not penalised, however, as stewards conceded the zilpaterol finding was due to the "feed product imported by the club at the request of trainers, including Mr Yiu, being contaminated" and thus did not invoke Rule 140 (2) dealing with a trainer taking all proper precautions to prevent banned substances turning up in his horses.
The club has also released next season's fixture dates, with the impact of council works at Happy Valley racecourse in mid-2014 apparent, and a new prize-money schedule.
The last Valley meeting next season will be on Thursday, June 5, with the last three midweek night race meetings at Sha Tin. The club also expects the first five night meetings of the 2014-15 season will be at Sha Tin.
Prize-money increases will include lifts of 33 per cent in the stakes for Group One events, the Queen's Silver Jubilee (up to HK$8 million) and Chairman's Sprint Prize and Centenary Sprint Cup (to HK$6 million), as well various increases of lesser amounts for lesser Group events.
For the congee and rice grades, Class Five races get a HK$10,000 lift in total prize money to HK$550,000, Class Four an extra HK$25,000 to HK$725,000 and Class Threes go from HK$950,000 to HK$1 million.
First-win bonuses for Private Purchases have been lifted by 25 per cent, and for International Sale Griffins by 20 per cent, but the Hong Kong International Sale Bonus and a bonus linking the HKIR meeting and QE II Cup have been discontinued.
The 10-year race riding career of Terry Wong Chi-wai was also closed, after he failed to show cause before the Licensing Committee why he should be issued with a licence for next season. It was Wong's second appearance before the committee but it did not end as happily as his first, two years ago, despite a flurry of wins late in the season to lift his tally to five. Wong rode a total of 105 winners in his career, but was also suspended more than 30 times for careless riding.