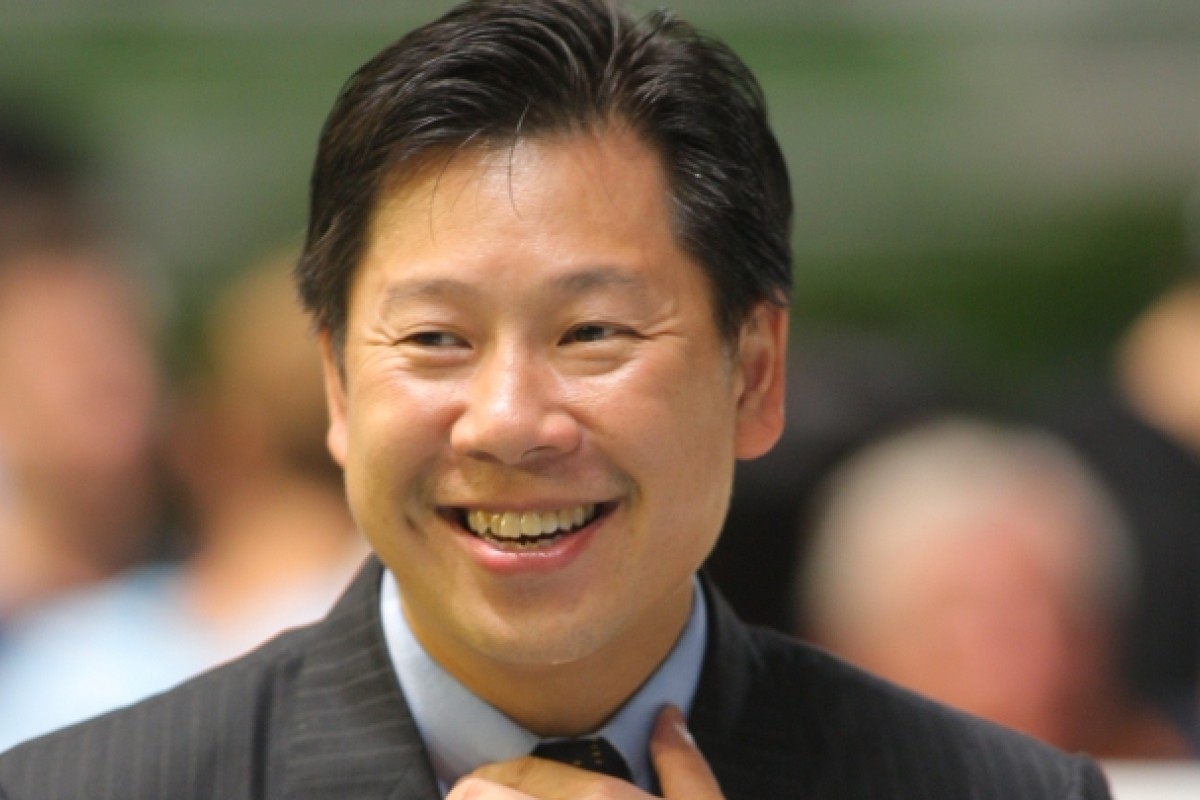 It was a season that crept up on everyone - even after the event.
Unheralded, unexpected and underestimated, the delights stretched to a record betting turnover, two brilliant championship duels, the emergence of a new world-class horse, the best overseas Group One assault ever made and the passage, at long last, of a bill to green-light commingling of bets with foreign jurisdictions.
In the rear view mirror, it seemed to demand a better label than Jockey Club chief executive Winfried Engelbrecht-Bresges gave it as "one of the best seasons we've had", but he had painted himself into a corner 12 months earlier.
Coming off a season with turnover up 7.1 per cent in 2011-12, the club chief called that the "best ever" and had nowhere to go. Last September, wary of the macro economic climate, Engelbrecht-Bresges was more circumspect, saying "a small increase of 2 to 3 per cent would make me happy" so there is a phrase out there waiting to be coined, describing the way he felt about 2012-13.
The final turnover piled up to a psychologically important HK$93.845 billion, up 9 per cent and the first time it exceeded the 1997 high, albeit with 174 fewer races and no simulcasts in those days.
Behind those impressive shop-window figures, there are some qualifiers. The 8.6 per cent increase represented by HK$11.029 billion betting duty paid to government was "almost back to the 1999-2000 level", while the club's own margin, to pay for the show and invest in infrastructure, lags as rebates come from its revenues.
In September, Engelbrecht-Bresges also expressed satisfaction that legislative changes to allow international commingling would soon arrive and, early this month, that became reality - overseas bets will be pooled locally from early next season, while bets on overseas races placed here will be sent to the home pool overseas, with turnover and revenue implications in both.
Unexpected, unheralded and, almost certainly, unwanted would have described the season's most bizarre event in April. Several large betting accounts emptied HK$30 million in thousands of repeated bets onto the same Tierce combination in a race at Sha Tin - a pool that would normally hold only a quarter of that. The smashed 10-9-8 combination didn't arrive, and a rogue software loop was thought to be at fault.
But racing is not just about gambling and events on course also fell under the banners of unheralded and underestimated.
At the start of the season, the odds of Dennis Yip Chor-hong beating two of the "big four" trainers would have been generous, but beating all of them? Yip had been pigeonholed as an effective presence but behind the major yards which fought out championships and big races.
Even the contest itself seemed innocuous for most of the year but turned into a classic trainers' title race, with four contenders in June, three by early July and finally Yip and Tony Cruz went down to the final race of the season on Wednesday night.
With an edge in the tiebreak currency of seconds, Cruz technically hit the front with four races left but Flying Elite got home when there were no more dice to roll and Yip was the first Chinese trainer to win since his mentor, Brian Kan Ping-chee, in 2001.
The war between perennial champion jockey Douglas Whyte and the man who would be king, Zac Purton, was another highlight. Purton led until late November, there was a mid-season arm wrestle, then Whyte took the front in March and was never headed. Purton's pursuit was unrelenting and a grandstand finish likely until he missed vital meetings in June with kidney stones and the duel petered out, Whyte taking a 13th straight title for what is thought to be a world record.
Hong Kong's best more than held their own at home, winning four of the six internationals, setting the scene for a fairy-tale assault on the Singapore international meeting. Hong Kong had never won two Group Ones on foreign soil on the same day; master big-money trainer John Moore had never won one. But in a blur of heat and horsepower at Kranji, Lucky Nine was brilliant, then Military Attack supreme with the latter filling the hole in Moore's resume.
There was an urgency to Moore's need, two years short of compulsory retirement, but ironically Military Attack's victory hastened a rethink of compulsory retirement rules which were altered from a fait accompli to a means test, which will extend Moore's career.
Military Attack had crept up subtly from idol to rock star with a simple change of tactics, thanks to Purton, but in winning eased down in Singapore he announced himself as the new force majeure of Hong Kong and deposed Ambitious Dragon as Horse of the Year.
It was a season which introduced a new dynamic player in ownership, with Pan Sutong spending big bucks on Akeed Mofeed and Gold-Fun for trainer Richard Gibson, who got him big bangs as each claimed a Group One, Akeed Mofeed winning a Derby maligned as under-strength, even as Gibson forecast a future for him as Hong Kong's premier horse.
Then there were drugs. Trainer Sean Woods copped a HK$100,000 fine for comments regarding drug testing, and David Ferraris lashed out at new policies on joint injections when Sweet Orange missed the international meeting. There was a ketamine positive for Macau-based jockey Choi Kam-fai, earning him a six-month ban.
But zilpaterol was the drug no one expected. Used to fatten beef cattle, it turned up in feed in early June and caused a rash of scratchings, tests, and a rush to find uncontaminated feed.
It may not have been the best of times, it may not have been the worst, but 2012-13 wasn't a season that laboured under the tag of predictable.