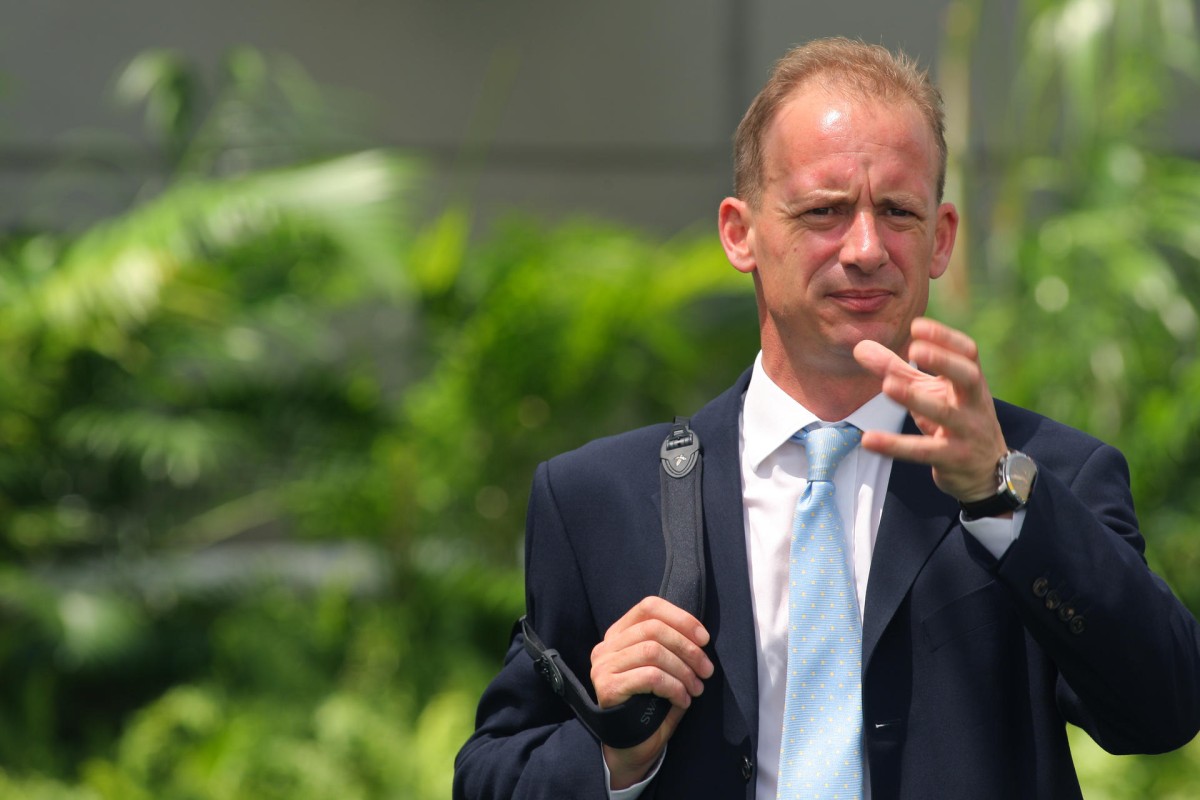 Last season's biggest, and most successful, buyer of tried horses from Europe, trainer Richard Gibson has virtually turned his back on that sector this year as a "poor market".
The purchase price for Derby winner Akeed Mofeed was never publicly disclosed but the Irish colt was reportedly the most expensive horse ever acquired to race in Hong Kong - with a rumoured HK$20 million price tag - while Gibson also won good races with relatively cheaper European purchases like Mizani and the Classic Mile hero, Gold-Fun.
"I haven't bought this year. The European market was poor - I had three horses that I really liked and all three failed the vet," Gibson said yesterday. "And I'm just not prepared to buy second-rate stock. Frankly, I've been unimpressed with what some of my counterparts have bought in Europe for Hong Kong this year, too."
Gibson is not alone in his frustration at the proportion of "vet fails" with European prospects, but that places the Derby-winning trainer in a different position approaching the new term. The big-race responsibilities are lying largely on the shoulders of Akeed Mofeed, Gold-Fun and Mizani and the trainer is feeling comfortable with that scenario.
"They are all looking good. They had limited racing campaigns and finished the season without being bottomed - so they all had plenty left in the tank before they went for their summer break and I think this season will see the benefits of those easy preps," Gibson said.
Akeed Mofeed has undergone an operation since he was last seen running fifth in the QE II Cup in April, but it was more cosmetic than concerning.
The surgery involved the removal of a benign skin tumour, called a sarcoid, from his neck in May. According to vets, sarcoids are very common on racehorses in Britain and Europe but appear less frequently in the different climate in Hong Kong.
"A local anaesthetic, a brief operation and one stitch to close it up - it was very minor and won't have any effect on his racing," said Gibson, who was forced to abandon a tentative Cox Plate plan in Melbourne with Akeed Mofeed but for more practical, prosaic reasons.
"It was going to be too difficult to get him fit. He's a big stallion and needs a huge amount of work and it was going to be difficult to find races to get into him, then there were the quarantine aspects - all in all it was just going to be too hard to get him there fit to do himself justice."
That obviously turns the Derby winner's focus to the Longines Hong Kong International Races in December at home, but Gibson hasn't ruled out the possibility of a race in Dubai in March, when Akeed Mofeed will be hard fit in mid-season.