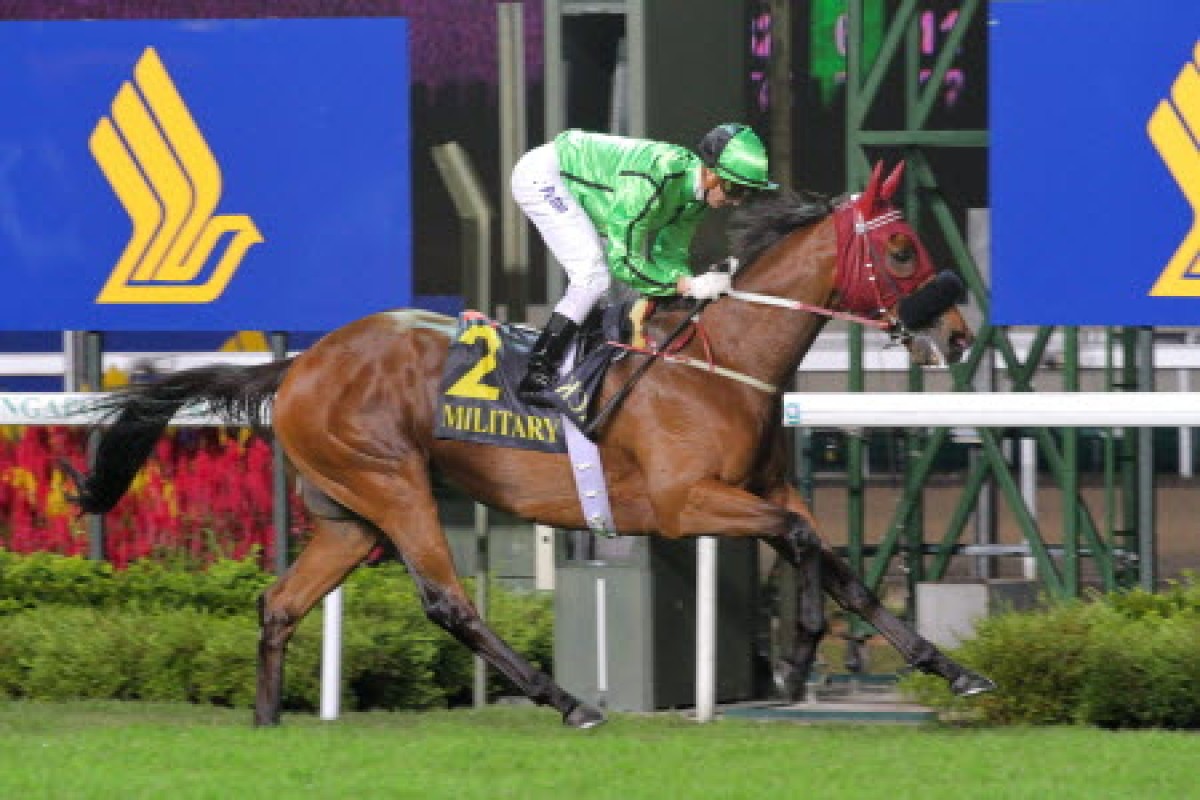 There may not be an unbeatable standout but Hong Kong's racing stocks have rarely looked deeper coming into a new season. And when we say there may not be a standout, even that may not be correct, given the form Military Attack found late last season.
Unfortunately, the difficulties of going to Melbourne for the Cox Plate ensured he isn't going to be tested on that stage, and the gelding's main overseas targets will be in Dubai and Singapore, but he will still get a decent test at home from horses like Ambitious Dragon, Glorious Days, California Memory and others.
At the start of several recent seasons, significant retirements ate into the ranks of the established top-liners, but in 2013-14 the best of last season's older brigade are still with us, all the Group One winners ready to reprise their roles.
There is still a strong second level poised behind them, including the Champions Mile tierce - Dan Excel, Helene Spirit and Packing Whiz - and we have, as ever, the classic runners from last term ready to step forward.
The four-year-old crop was queried in many quarters as being short of Group One standard but the real test of that view remains ahead this term for Akeed Mofeed & Co - a collection of mostly quite lightly raced animals who should be at their physical peak and ready to show whatever they can do.
And then we have the three-year-olds turning four - a potent bunch of mile-middle distance horses in waiting, headed up by the likes of All You Wish, Designs On Rome and Able Friend, but by no means limited to that trio. John Size has an interesting unbeaten Australian import, Mirage, who had promised to be one of the best of what turned out to be a vintage three-year-old crop there last season.
Once again, though, the weakest of the sectors which might normally be expected to be strong is that of the sprinters.
Lucky Nine will strut his stuff at the Melbourne spring carnival in the coming months, where any reproduction of his stunning Singapore win will see him in the finish of whatever he contests.
But Caspar Fownes' gelding will be seven in January, has 31 local starts and some physical issues behind him already, and expecting him to continue to sustain his best for much longer seems unreasonable.
Royal Ascot winner Little Bridge didn't come back last season in two early starts, then had foot and joint issues for the rest of the term. Eagle Regiment, too, has had issues and seems restricted to the straight course anyway, and those who had looked potential Group One horses, like Time After Time, Frederick Engels, Best Eleven and Captain Sweet, still need to establish themselves.
Young, unexposed horses like Lucky Double Eight, Bobo Dragon or Rad look perhaps the most likely to make the grade, but there is a vacancy there to be filled.