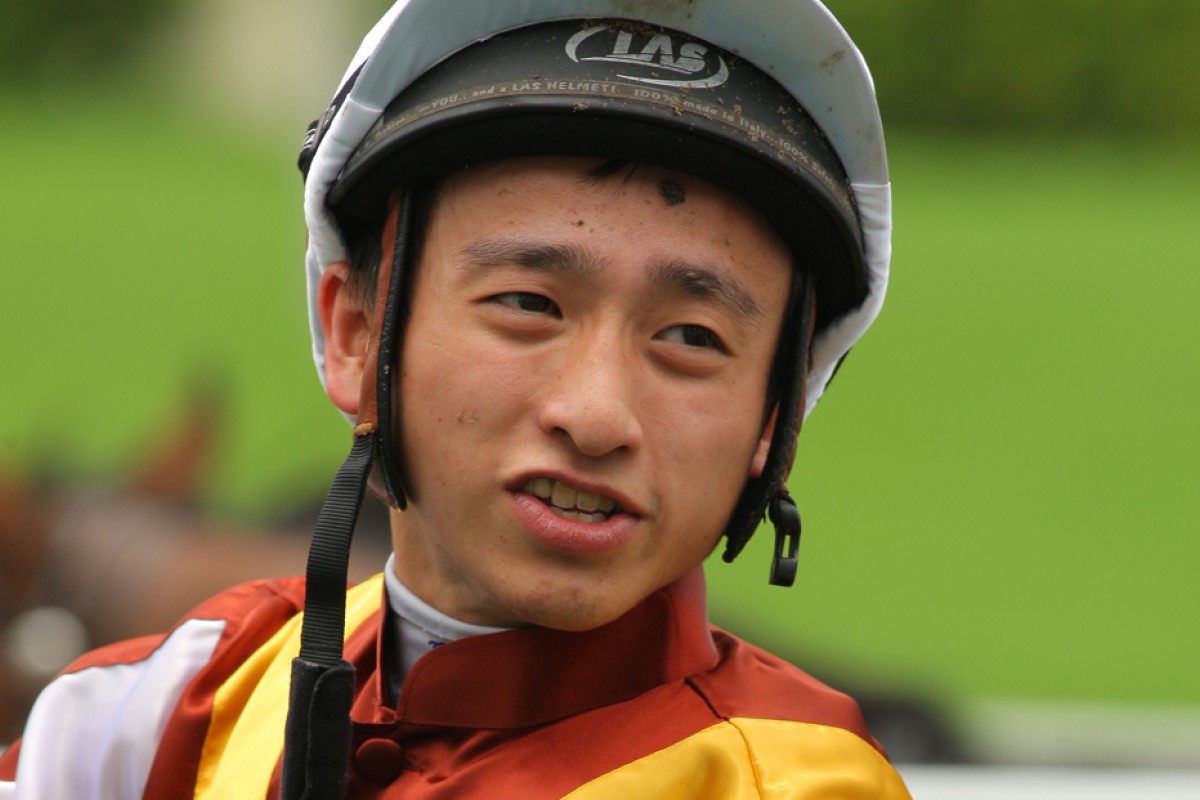 Among a rapidly changing jockey roster featuring three fresh faces, a lack of early-season numbers has made some precious extra wins available for a hungry chasing pack starved of success by the dominant duo of Douglas Whyte and Zac Purton.
With only 769 races per season and with a roster that usually hovers in the mid-20s, for every eight-, 10- or 11-race card, it can be slim pickings for those riders not at the pointy end of the table.
Thirteen-time defending champion Whyte and Purton will no doubt renew their rivalry after an off-season spiked with some feisty newspaper sledging - those two won 189 races between them last term.
That's a tick under one in four wins to just two riders; after that, there's not much left for everyone else.
The impact of apprentices has been limited in recent seasons, despite their generous 10-pound claim
Off-setting the duopoly will be the fact that there will be only 17 jockeys available on opening day, the most notable absentee being top-four mainstay Brett Prebble. He will return after Melbourne spring carnival commitments that will include a return tilt at the Melbourne Cup with Green Moon, and partnering Lucky Nine in a two-race campaign.
Terry Wong Chi-wai has been dropped - he will be riding trackwork - after failing to get a licensing committee decision overturned, while suspensions and injury have further eroded the options for trainers in the first couple of meetings.
The numbers will soon be back to normal, but newcomers Karis Teetan, Colm O'Donoghue and Nicola Pinna look set to receive more opportunities than your usual rookie - particularly Teetan, a five-time Group One winner in South Africa who slots straight into the number one lightweight role previously occupied by departed South African Richard Fourie.
Howard Cheng Yue-tin may not be back until December after having surgery on his broken upper arm, but by then the ranks will be bolstered by not only Prebble, but veteran Gerald Mosse and the workmanlike Neil Callan.
The licensing committee will go on a mid-season recruitment drive looking for new blood to again reinvigorate the roster, one that looks more multicultural all the time.
Two seasons ago we started with five Australians on day one, and this term it is two: Purton and consistent quiet achiever Tye Angland. Expect cameos from Umberto Rispoli and Tom Queally and a reprise of Australian tyro Tommy Berry's late-season stint.
The impact of apprentices has been limited in recent seasons, despite their generous 10-pound claim, and the number of junior riders will remain at two: Alvin Ng Ka-chun and Dicky Lui Cheuk-yin, who clinched the apprentice title in 2012-13.
All eyes will be on the two pack leaders though, Whyte and Purton.
The big question is whether Purton can gather the strength to challenge again after last season's emotionally charged campaign, one that was peppered with health issues as his effort took a toll on his body.
Whatever the case, even with more food to go around, it might be that the two big dogs - Whyte and Purton - just get more to eat.