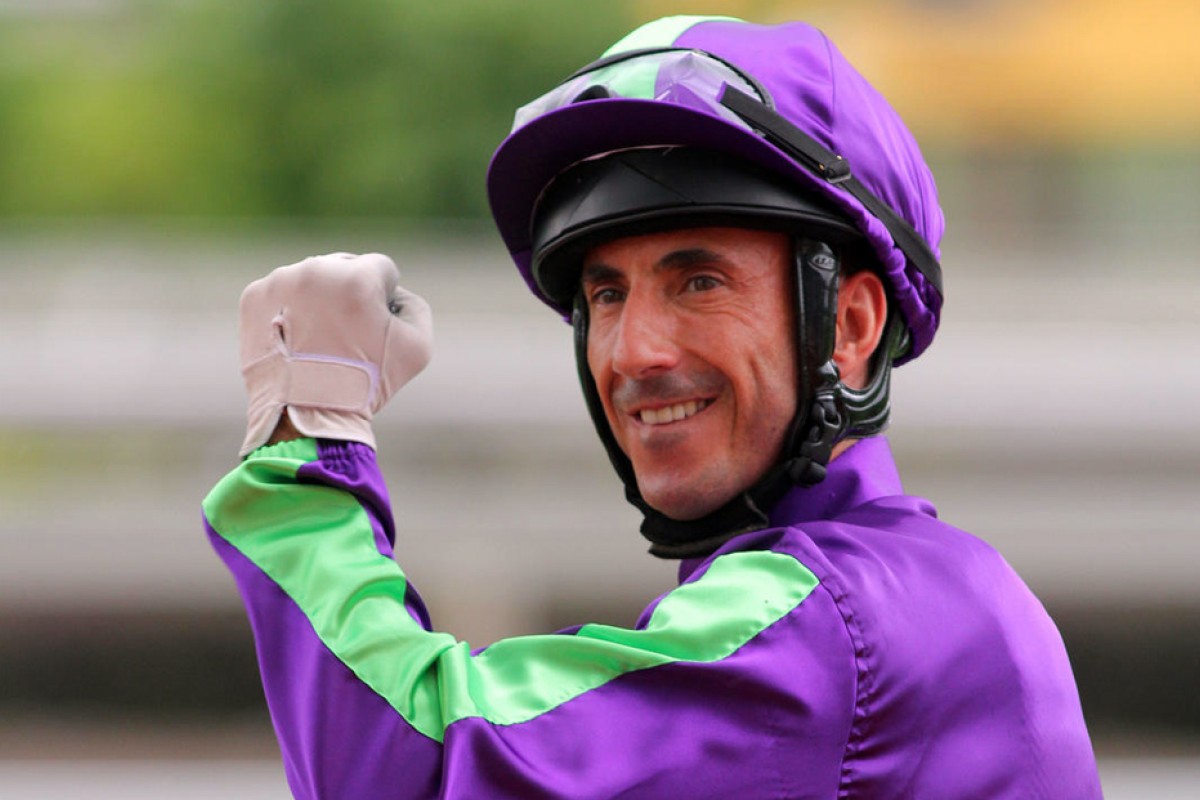 The fun of the Pre-Season Carnival's Jockey Sprint nearly turned into a disaster for Olivier Doleuze when he dramatically fell within metres of the line, allowing Italian newcomer Nicola Pinna to sneak through for his first "win" ahead of the new racing season.
In wet and slippery conditions, Doleuze seemed certain to score - leading by nearly five metres - but slipped and then rolled away clutching his knee.
Pinna celebrated his victory, emulating Richard Fourie, who also collected the HK$5,000 cheque for first prize as a rookie rider. "I hope I can do as well on the first day, I am very happy," a delighted Pinna said. "I didn't think I would get there and I was surprised when I saw Olivier fall. I hope he is okay."
Doleuze had to be assisted back to the jockeys' room by rival Douglas Whyte, but the Frenchman allayed any fears he might miss next Sunday's season opener when he rode Eagle Regiment in the first of seven turf trials late in the day.
"Olivier dodged a bullet there, he is totally fine," Hong Kong Jockey Club's executive director of racing Bill Nader said.
Children are not normally allowed at the track on raceday, but they made up a high proportion of the 10,000 fans that braved the rain.
"I'm not sure if the turnout is a record, but it is pretty close to it," Nader said.