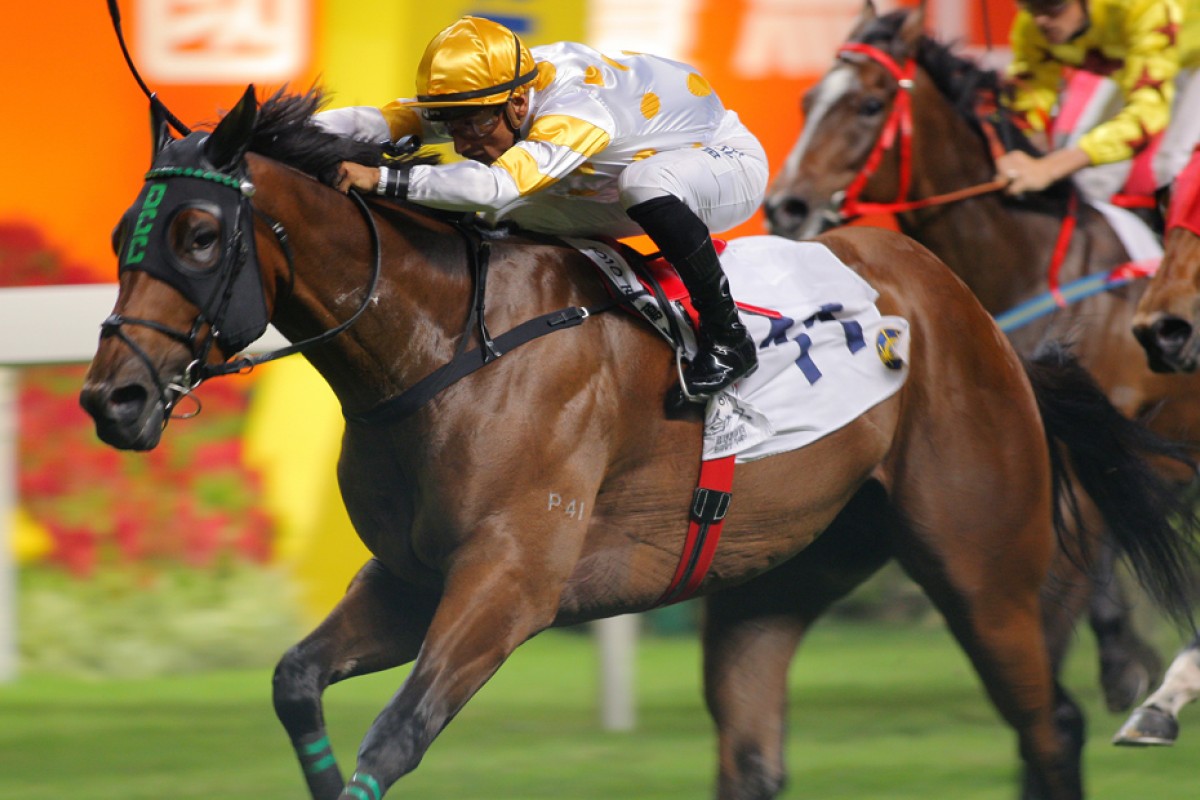 A short-head win might not at first glance look like the performance of a horse going higher in the ratings, but You Read My Mind should do just that after breaking into open-age racing successfully on Tuesday night.
In the vagaries of Happy Valley racing, You Read My Mind might have been more impressive but for two factors: the course itself and the smart riding of rival jockey Douglas Whyte.
It was probably only half a chance that jockey Karis Teetan had to get to the rail midrace but Whyte shut that avenue off swiftly, driving Gold Edition up to ensure You Read My Mind had no option but to race two wide and then come around the leaders on straightening. Had Teetan found the rail and followed The Prince through on the home turn instead, he would have scored more comfortably.
You Read My Mind also didn't look entirely happy around the Valley, although trainer Derek Cruz's suggestion that 1,200m might be more suitable than 1,000m is worth taking on board. The three-year-old looks destined to win his way out of Class Three in fairly short order now that he has settled down more than last season when was quite nervous as a griffin.
Cruz also produced Noble Deluxe for the first time since the horse came under his care, and the result was an excellent third in the last race on Tuesday after having to do some work from a wide draw. Jockey Colm O'Donoghue rode a good race without luck - spending some of the five-time Valley winner's energy early to put him into the race and give him a chance, and he probably wouldn't have been in the finish going back to last.
O'Donoghue deserved a better fate but the plus side is that Noble Deluxe has returned in good order for the new yard and he won't be long in winning one when he does get a lower draw.