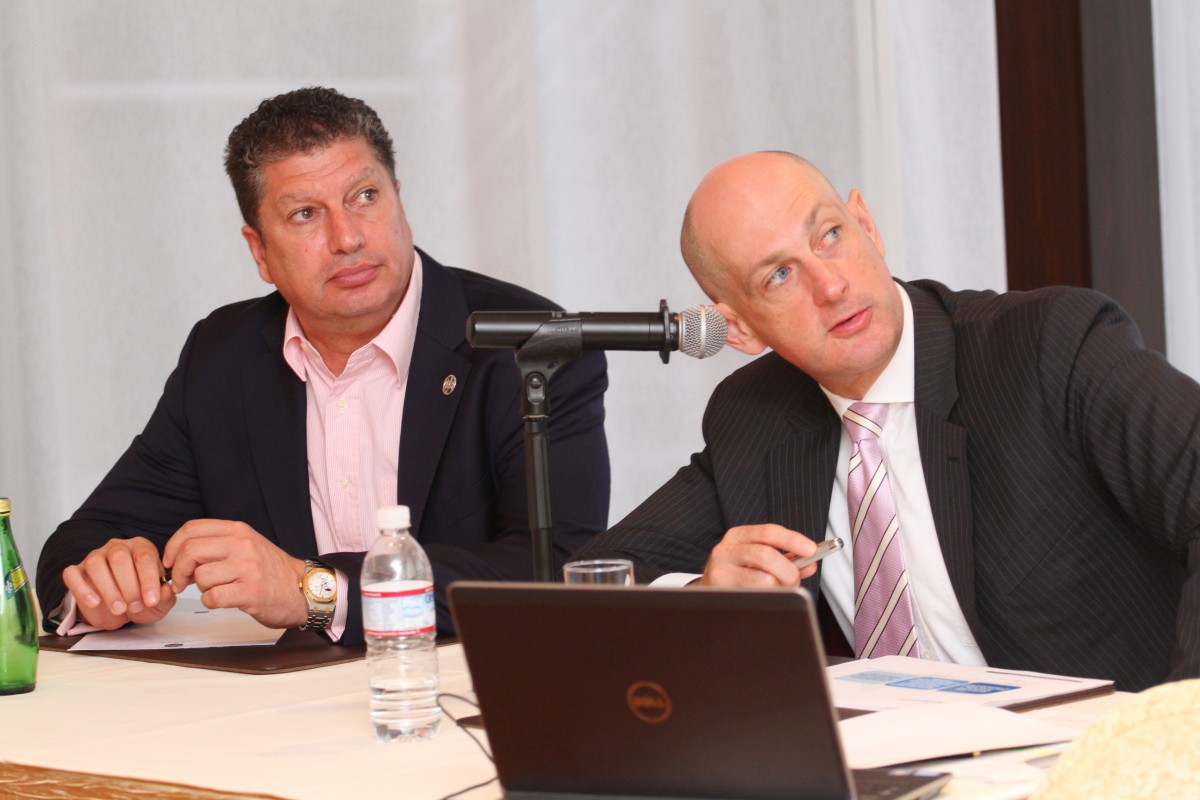 Jockey Club stewards will be armed with harsher penalties when they crack down on jockey safety, starting at today's National Day meeting at Sha Tin.
Stipendiary stewards cited careless riding charges that had reached "unacceptable" levels in recent seasons as the catalyst for change.
The minimum penalty for careless riding will be raised from a two-meeting suspension to three under the revised structure and the maximum penalty lifted from six meetings to eight. Officials have also been granted the power to fine jockeys amounts up to 50 per cent greater.
We want to ensure riders go home to their families safely at night
Chief steward Kim Kelly was as forthright as ever when announcing the new penalty structure, which also incorporates some incentives for good disciplinary records.
"Careless riding offences during recent seasons have reached an unacceptable level," Kelly said.
"Jockeys were advised at the start of this season that we would review the situation and report back to the racing committee whether amendments should be approved, and this revised structure will hopefully lead to a reduction in the incidences of careless riding."
Kelly pointed to statistics that revealed there had been a 68 per cent increase in careless riding charges since the 2003-04 season, corresponding with a 10 per cent rise in the amount of races run. Also of concern to officials were the amount of "repeat offences".
No jockeys have been suspended during the first five meetings of this season and Kelly said the changes were being implemented with one goal in mind: "safer racing".
"As stewards, we don't get any pleasure out of suspending jockeys and we are happy that we have walked out of every meeting this season without charging a jockey with careless riding," he said.
"We didn't recommend an increase in penalties for any other reason than to improve the safety of racing.
"We want to ensure riders go home to their families safely at night and to make sure horses, wherever possible, go back to their boxes safe and sound after a race meeting."
If a rider can maintain a relatively clean record of a ratio of one careless riding charge per 150 rides, he will be eligible for a one-meeting reduction in the severity of a suspension, bringing the minimum charge back from three meetings to two.
The "good disciplinary ratios" will be measured from the start of this season and will then flow into the 2014-15 season.
Jockey Club director of racing Bill Nader said the racing committee had considered applying the good-record ratio retrospectively, but had settled on starting with a clean slate from the September 8 season opener.
"It's been good fortune that no one has been suspended so far. We have a fresh start for everybody and we thought it was the fairest way forward," Nader said. "We do carry the ratio through to the next season and hopefully we have a few jockeys in that situation, that will show that the changes are working.
"It's about having good, competitive racing, but racing where jockeys are riding safely and getting suspended less," Nader said.
Maximum fines will increase from HK$40,000 to HK$60,000, but the minimum fine will remain at HK$10,000 in order to consider the earning capacity of all jockeys.