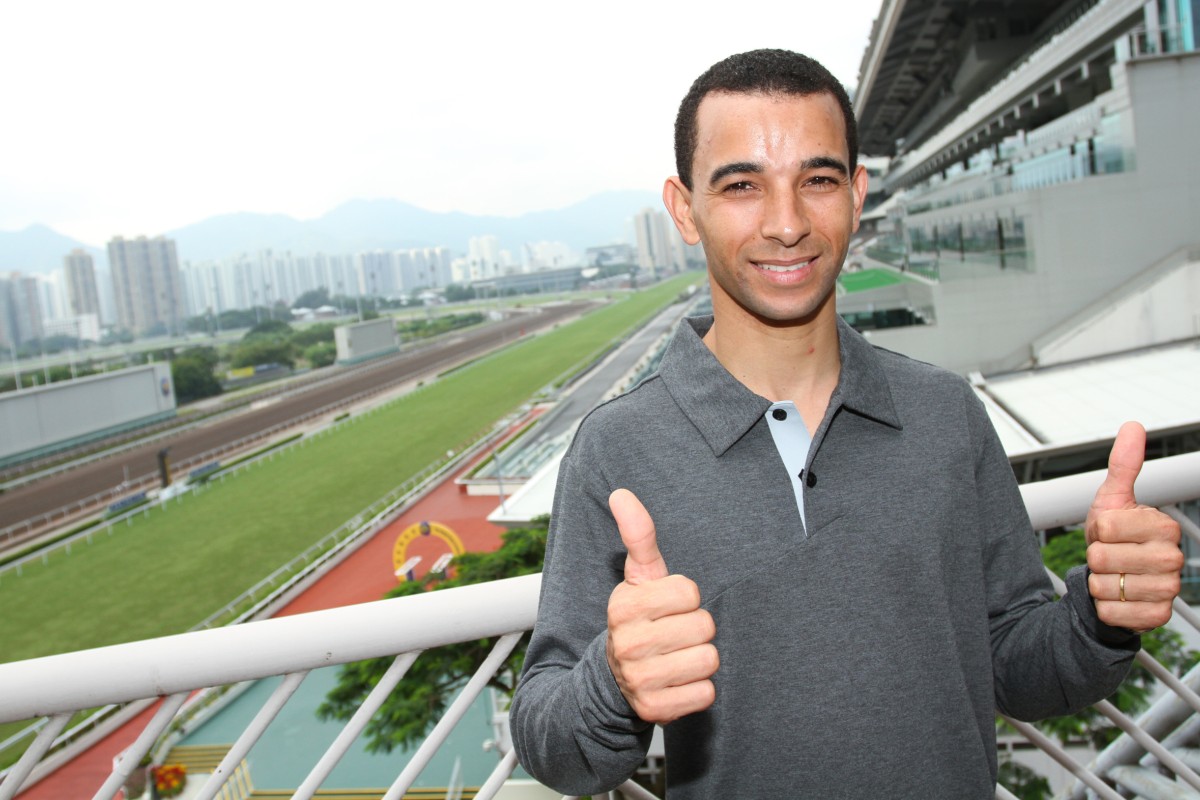 Brilliant jockey Joao Moreira romanced the local racing media, saying that he may not be as good as people think, that he is not here for the money and that he does not have a target to dethrone perennial champion Douglas Whyte – but he would be thrilled if that is how it turns out.
Amid a journey through his early days in Brazil riding bareback, the Magic Man, as he has been tagged during four remarkable years in Singapore, said he was here for the challenge.
"It's not about money, it's about the challenge and so I put in my mind that this place is going to make me really improve," said Moreira, 30, at Sha Tin on Thursday. "How much I improve? We all don't know. I hope it's a lot.
"Now is the right time to come. Hong Kong is a very tough place and if I was very young, I would find it much harder – and I'm not saying it won't be hard – but I have a little more confidence in myself now from things that I've done, and that's going to let me relax and go for it.
"I really have a good feeling about this place, it looks like people are very keen on using me. I may not be as good as people think, but I've shown I'm the kind of guy who can change and adapt and I think Hong Kong won't be any different."
Moreira said his incentive to leave Brazil and ride overseas had been to improve, so he was not setting himself up for a fall regardless of any public expectations that he may prove Whyte's nemesis after 13 seasons on top.
"I respect Douglas Whyte very much. He is a champion, but I don't only have to beat him. I have a lot of other good jockeys I have to beat – I know anyone who is here is here because he is good," Moreira said.
"I'm thinking just go step by step. You can't set up those kinds of things in your mind because, if you do, you will be very disappointed if it doesn't happen. I just go with the flow and if it takes me there and I'm that successful, I would be very happy."
Chief steward Kim Kelly revealed that Steve Railton, the secretary to the Licensing Committee, had been pursuing Moreira for more than a year.
"The Licensing Committee indicated over 12 months ago that Joao is a rider that it would like to see here and Steve has been in contact with him on a weekly basis since," Kelly said. "Like all good hunters, he eventually got his man. I'm sure Joao is going to be very popular with the fans and that his arrival will be mutually beneficial for both parties."
Executive director of racing Bill Nader said he considered the jockey a great "match" for Hong Kong racing.
"We expect Joao to be here for quite some time and make a big impression," Nader said. "I'm sure he's going to make things a lot more interesting here."