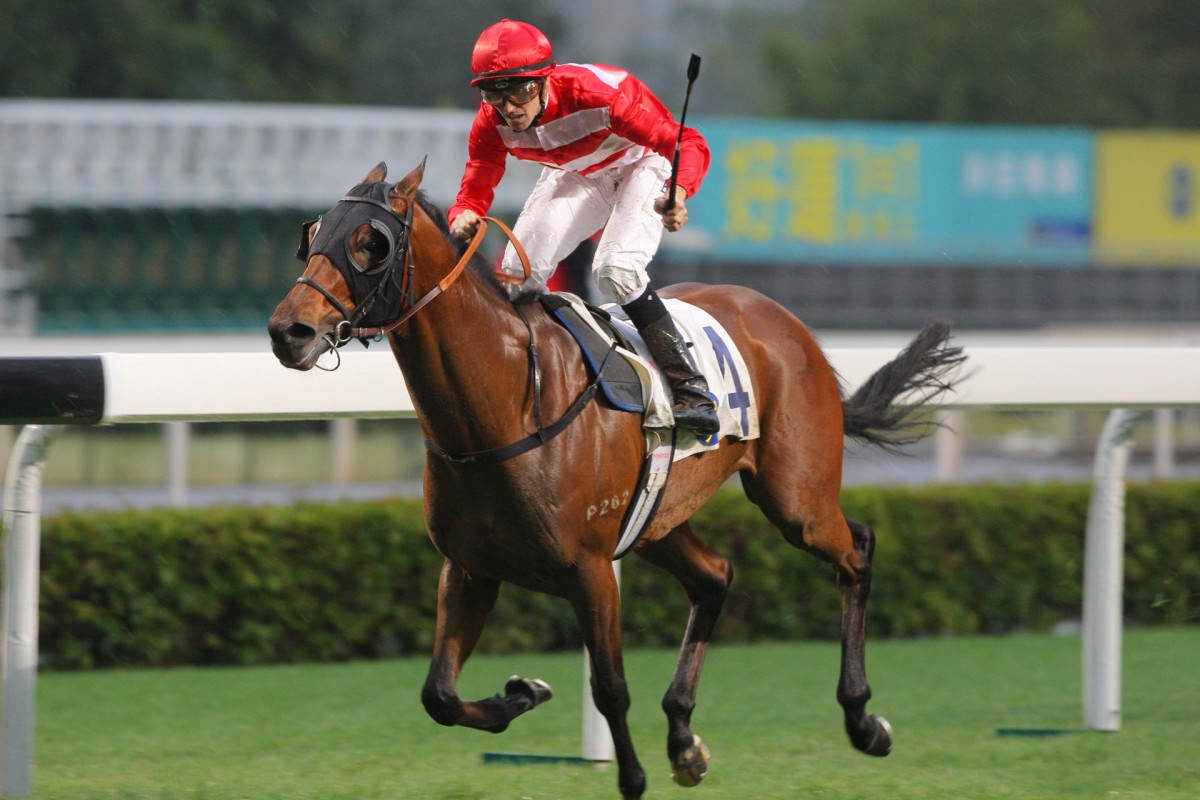 Wayfoong Express may or may not make it to the Hong Kong Derby three months from now but his lack of experience and a likelihood that he will stay longer than he has tried so far are factors that leave him open to more improvement than many he faced and defeated on Sunday.
The three-year-old was the beneficiary of a great ride in winning for the first time over 1,600m, but he looks one of the more promising horses out of what was a fairly lacklustre meeting.
The Richard Gibson-trained gelding was all legs and frame last season but he still showed some good ability, finishing off more than once in some slick sectional times.
He showed plenty of greenness in his races then and, according to Tye Angland on Sunday, he still does, looking about and not concentrating and that also augurs well for Wayfoong Express' prospects when he learns what it's all about.
That is probably only a matter of time and experience as Wayfoong Express, unlike many Private Purchases who come with winning form behind them elsewhere, arrived as a very lightly-raced maiden from his two-year-old racing in England. That is a far cry from what is probably going to be his forte, racing from 1,600m to 2,000m this term as he turns four and there is plenty of blue sky there.
Chris So Wai-yin continues to lead in winner after winner and the freshman trainer probably advertised another coming success in Sempiternal in the seventh race.
Sempiternal didn't look any star winning his only run in Australia but he did look a real competitor who gives it his best and will win his races here.
He ran a much-improved race second-up at 1,200m on Sunday after doing little at his local debut.
The four-year-old showed more speed this time to put himself into a decent position in midfield then ground away resolutely in the straight to be just nudged out of fourth.
A winner at 1,424m in Australia, Sempiternal is going to appreciate a similar extension of distance here and won't be far away next time.