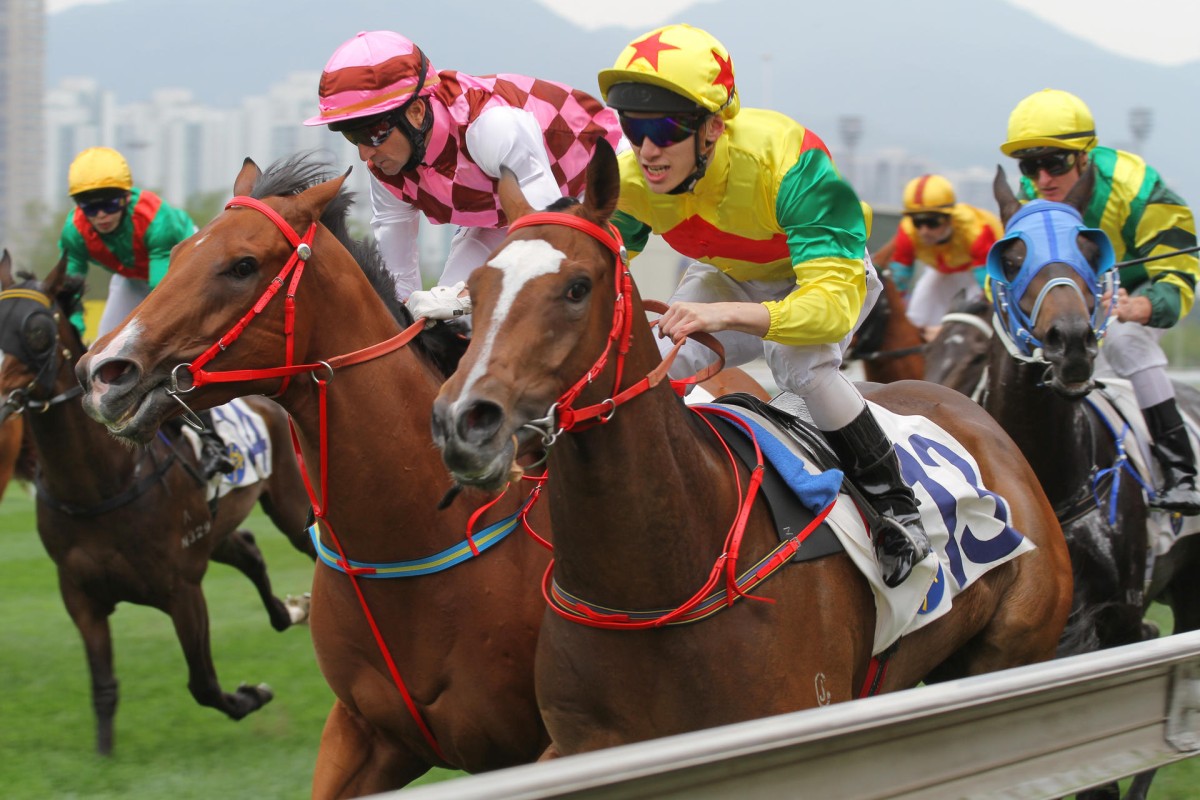 In turf racing, wide barriers are very much overrated. Sure, there's a mild disadvantage - which can become a serious disadvantage during a race depending on the options taken - but the draw is not what many owners, trainers and even jockeys believe it to be, although it makes for a nice culprit in defeat.
Over time, a bar graph of the percentages of winners from individual barriers at Sha Tin on the circle has a gentle sway towards the low draws, but the incline wouldn't be more than 10 or 15 per cent.
Which is why this season's stats for wide draws have an odd look and we can only assume there will be a rash of outside-gate winners shortly or there is a factor other than probability playing a role.
From gates one through to 12, the distribution is pretty normal - between 20 and 30 wins each - but the outside two gates have grossly underperformed, with gate 13 producing just eight winners and gate 14 the launching spot for only three - and they were all on the same day, November 9, when sitting wide was a huge advantage.
Thank your choice of deity that the Hong Kong Sprint is 1,200m these days
One theory is that some connections are taking a Happy Valley-style view of the outside two draws and waiting for another day, and that's a theory which has been getting some airtime regarding straight racing now at Sha Tin too, where the draw really has become ridiculously important.
Thank your choice of deity that the Hong Kong Sprint is 1,200m these days for, whatever influence the draw might have on it from that starting point, the straight course would be a total embarrassment as an international stage.
The races there are dominated by anything - with or without form - racing in the outside few lanes, and a horse might as well be at home in the box if it races in the centre of the track.
That means there is a very serious connection between the draw and intent, and that is a very unhealthy situation. Some have even wondered aloud if the stewards might have to start looking into any rider content to race out in the centre of the track, as they often do with wide running in circle races.
For all of that, the last winner to have the outside gate on the straight course was Joy Together in April last year. Go figure.
A quirk of statistics and perhaps it's a similar thing to the stat that raised its head on Sunday, with the Awful Weather Track (AWT) and the poor record of barrier one in 1,200m races.
Sobering stuff, if you were one of those who charged in early and made Star Of Wai Bo a fairly short-priced opening favourite on Sunday, to discover that the last winner from barrier one was in December 2011.
That came during a relative "golden age" for gate one since another had won a week earlier, but if you went back another year, to the end of 2010, there were only two more.
Even at the 1,650m start, gate one is an under-achiever on the AWT, where the perception would be that it was a plus - although don't let that swing you into backing gate 14 there - just six winners in almost seven years have begun from that alley.
But it's probably a better situation than drawing low on the straight course.