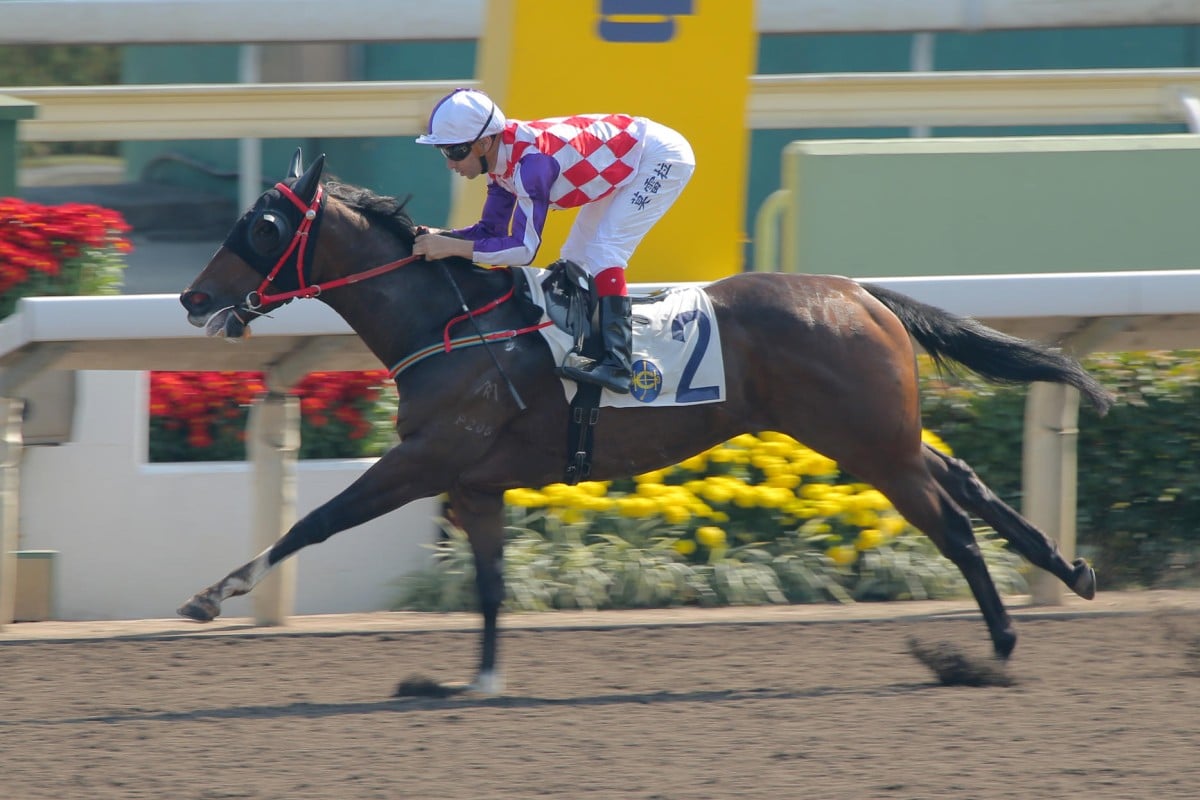 Hello Kimberley didn't have too many friends before the opening race on Saturday, but the four-year-old changed that with a dashing victory in the lowly Class Five which served as a pointer to more wins.
Blinkers appeared to change everything but Hello Kimberley's hair colour as the son of One Cool Cat took himself out of the cellar grade, winning with real authority at his first time in the headgear.
Back in October, Hello Kimberley had turned in easily the best of his barrier trials - admittedly, the others hadn't set the bar too high - in his only other public appearance with blinkers but it still was no guide to what we saw on the weekend.
The gelding bounced out first, coasted alongside O'Halo in the leading pair then shot away to win by a margin, and posted good times as well. All in all the Danny Shum Chap-shing-trained gelding looked more like a Class Three horse than a Class Fiver.
Whether he ends up there remains to be seen but, at any rate, he shouldn't have too much trouble measuring up on that performance in the average Class Four dirt sprint, where he will find himself next time with a serious winning chance.
Later in the day, Berlini provided more than an interesting background story when he broke his maiden status in the 1,400m turf Class Four.
Trainer David Hall explained how the horse's owner had bought the son of Dubawi at the International Sale because he knew a bout of colic pre-sale would scare away the other bidders and he would get him cheap.
On the flipside of that, it required plenty of time and patience from all involved to get Berlini to win on Saturday, some 10 months later.
He had shown improvement with each race and trial but really turned it on on the weekend, coming from last and sprinting hard between runners like an old stager.
Berlini has only just turned four, it was only his fourth start and he looks capable of more advancement this season now that he has his act together.