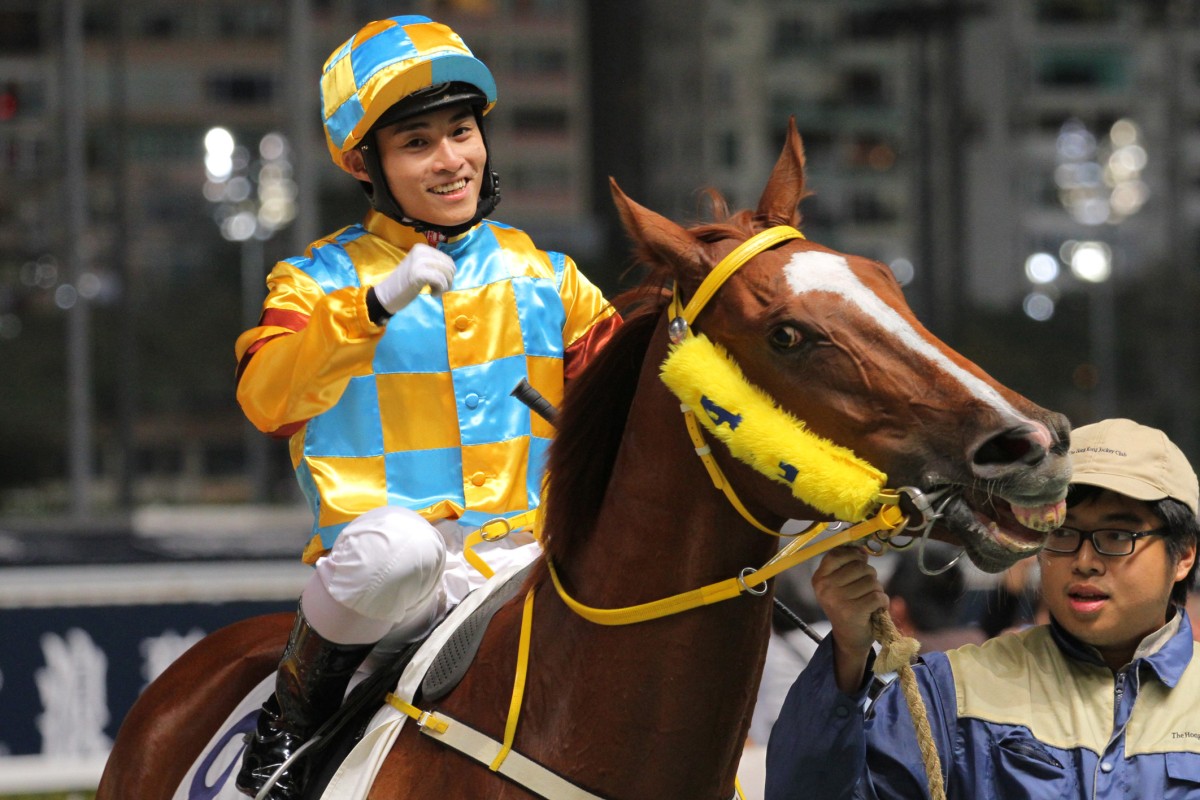 Time will tell if it is just a hiccup from a relatively small sample of races, but the local jockeys seem to be getting squeezed out this season from an area that they have made their niche: lightweight rides.
The addition of, successively, Karis Teetan, Joao Moreira and now Mirco Demuro to the jockey roster has introduced three new expatriates able to take rides on the minimum weights and it already appears to be showing up in the results.
In the 2004-05 season, the Chinese jockeys won just 64 races - only nine per cent of the season's contests - between them and they were in big trouble maintaining a relevance in their home racing scene.
The Jockey Club recognised that as an undesirable situation and the system of weight allowances was introduced and remedied the matter. Within two years, local jockeys, including apprentices, were back to winning 27 per cent of the season's races; in 2012-13 it was a tick under 35 per cent.
The allowances certainly had the effect of changing the perceptions of owners and trainers, who felt they were getting a small but worthwhile edge and thus provided better ammunition for the local jockeys in a virtuous circle that showed they were up to the task by leading to better results.
But the area where the Chinese boys have held sway is in the lighter rides - for the sake of our investigation, those with less than 120 pounds to carry.
In 2006-07 as the local riders were on the comeback trail, expats won 122 of those lighter rides against 117 for their Chinese counterparts but in every year since, local jockeys have led in this sector, sometimes by wide margins.
Overall since 2006-07, expats have won two races for every one won by the locals but, among winners with 119 pounds or less to carry, the Chinese jockeys have been aboard 58 per cent of the winners.
So it's a significant zone for the Chinese riders, but you have to wonder if that edge is in danger of being eroded now that the club has found some foreign lightweight jockeys who will be in serious demand.
In 324 races so far this season, expat riders hold a narrow edge over the Chinese jockeys - 38 to 36 - in the races with a winner carrying less than 120 pounds. The foremost jockeys in that zone are the now-injured Keith Yeung Ming-lun, with 10 wins, then Moreira with nine, and Teetan and Douglas Whyte with seven each.
Over the full season, we might not expect that Whyte will remain part of that leading bunch in the lightweight sector, but there is every reason to think that Moreira and Teetan will, since they can do weights right down to the 113 minimum - and now Demuro will command his share of the action as well.