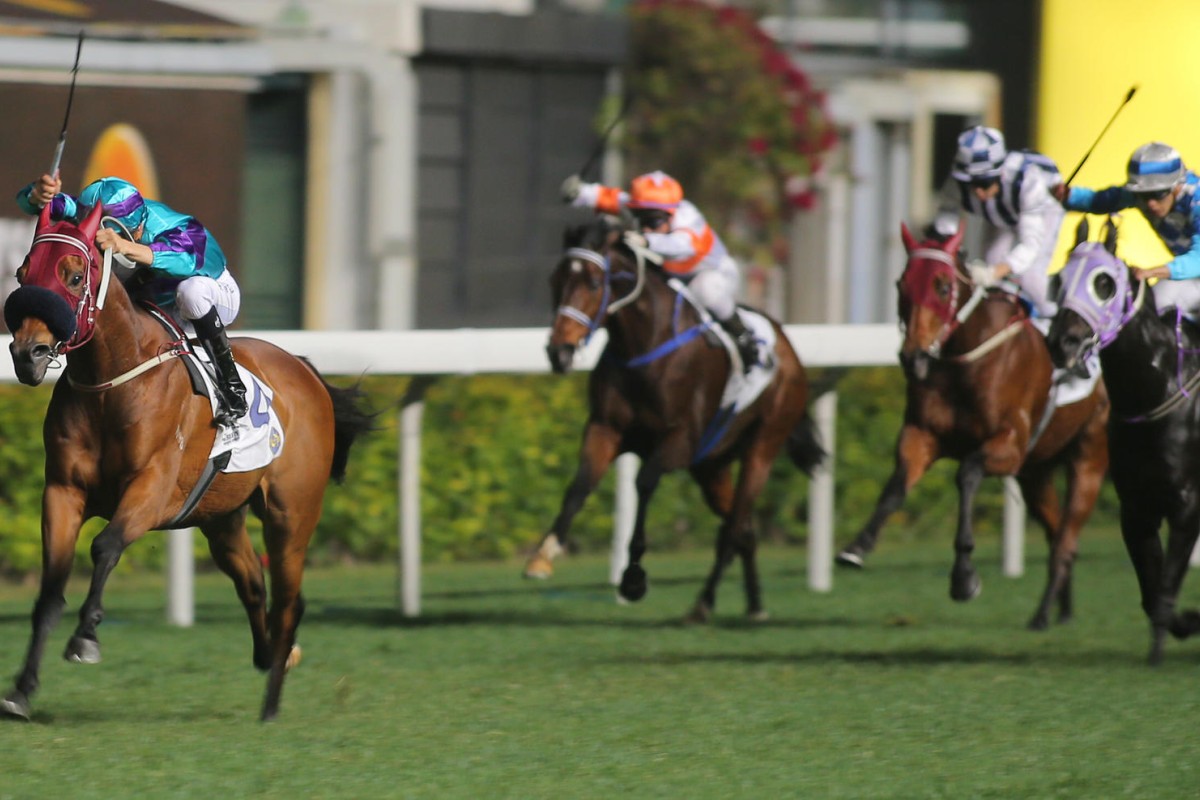 Joao Moreira took the bull by the horns, zipped around the January Cup field last week and got the plaudits for a great winning ride on Same World, but the race was symptomatic of a steadily growing problem: hey dude, where's my tempo?
While many are seeing a more frequent on-pace bias, it is just as easy to make the case that the on-pace advantage is due to a soft lead pace.
Even when there are three or four regular leaders engaged, jockeys - or the trainers and owners instructing them - now seem so much more aware of that and ease out of the contest. And the stewards seem to have been speaking more often to riders who simply throw out the anchor once they find the front.
Of course, the absence of apprentices is a factor. We have only two apprentices, Alvin Ng Ka-chun and Dicky Lui Cheuk-yin, the former with a great deal of experience after more than 1,500 rides, and the latter showing signs he is maturing beyond the simple jump, lead, run philosophy of the novice.
Leading trainer Tony Cruz, who did a fair bit of riding in France as a jockey, once famously referred to it as "monkey follow monkey" racing, but we are in danger of becoming something similar. In most races, nobody particularly wants the front and nobody who ends up there seems to want to own it, but simply to borrow it until the golden requirement to 'find cover' can be met.
As a result, we are getting more and more stop-start, messy and interference-riddled races, set up for the 'who dares wins' early whip around that benefited Same World.