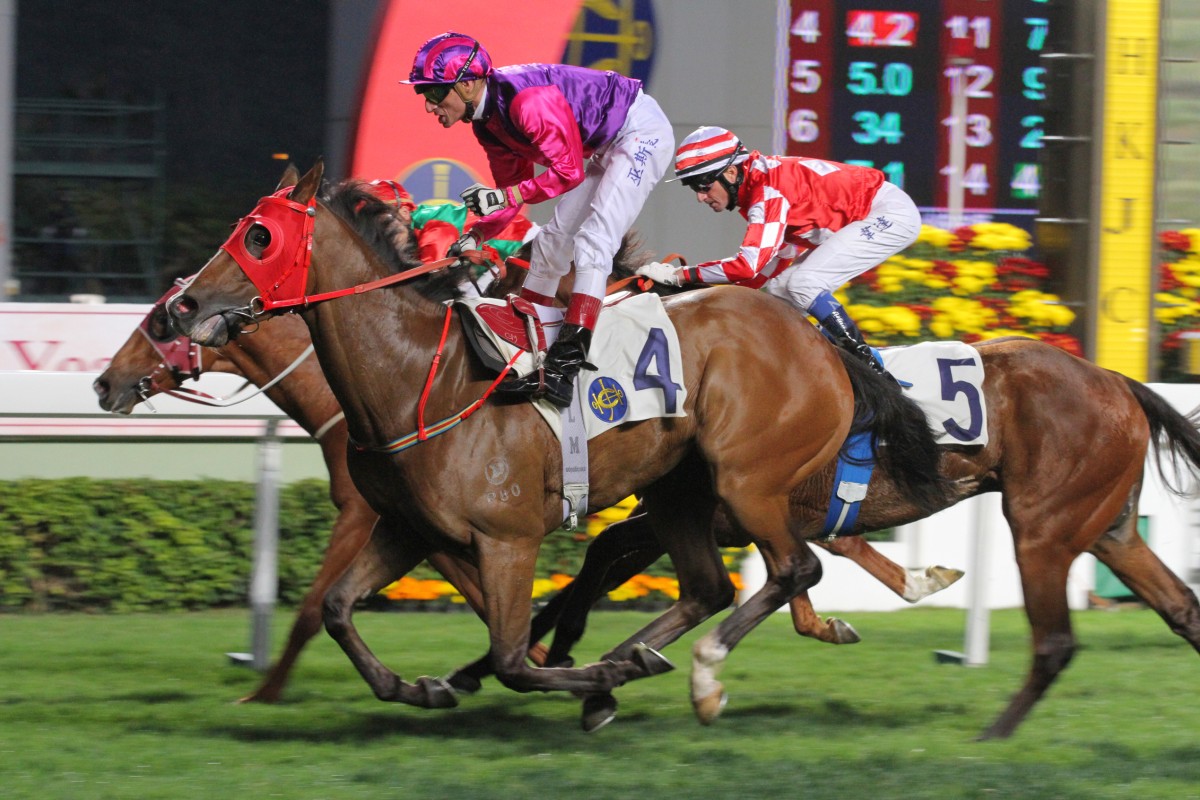 Trainer Danny Shum Chap-shing said that Hong Kong Derby plans for Mr Gnocchi are not set in stone, despite the gelding's third win of the term to ensure a start.
The son of Hard Spun produced a powerful finish to wear down lightly-weighted Approve and bookend the Lunar New Year card for jockey Gerald Mosse, but Shum said his big concern with the gelding was whether hard racing was taking a toll.
"His last two starts have been very tough races - even behind the gates today, you could see he was sweating up and he was more agitated than usual and it means something," Shum said.
"I want to monitor him for the next few days, see how he is eating and just how he is generally," he added.
Off a rating of 87 on Sunday, the gelding will be raised into the 90s and is virtually guaranteed a place in the Derby, where owner Dr Gene Tsoi Wai-wang would be looking to add a second win to Elegant Fashion's 2003 success.
"He definitely won't run in the Classic Cup, but maybe we can keep him fresh now and go into the Derby. I'm sure he will be selected off that rating," Shum said. "I know Dr Tsoi will want to do what is best for the horse."
Mosse had an eventful Lunar New Year meeting, winning the first race of the Year of the Horse for Manfred Man Ka-leung on lightly-raced Circuit Fortune, adding Mr Gnocchi in the last and in between earning himself a suspension for My Little Friend in the seventh.
Mosse begins a previous three-day ban today and the new three-day suspension will go on the back of that one, keeping him out now until February 24.
Tye Angland was the other suspension, earning himself two days for his performance in the early stages on Mr Gourmet, who finished third in the second race. Angland received a one-day discount for having been 150 rides without a suspension.