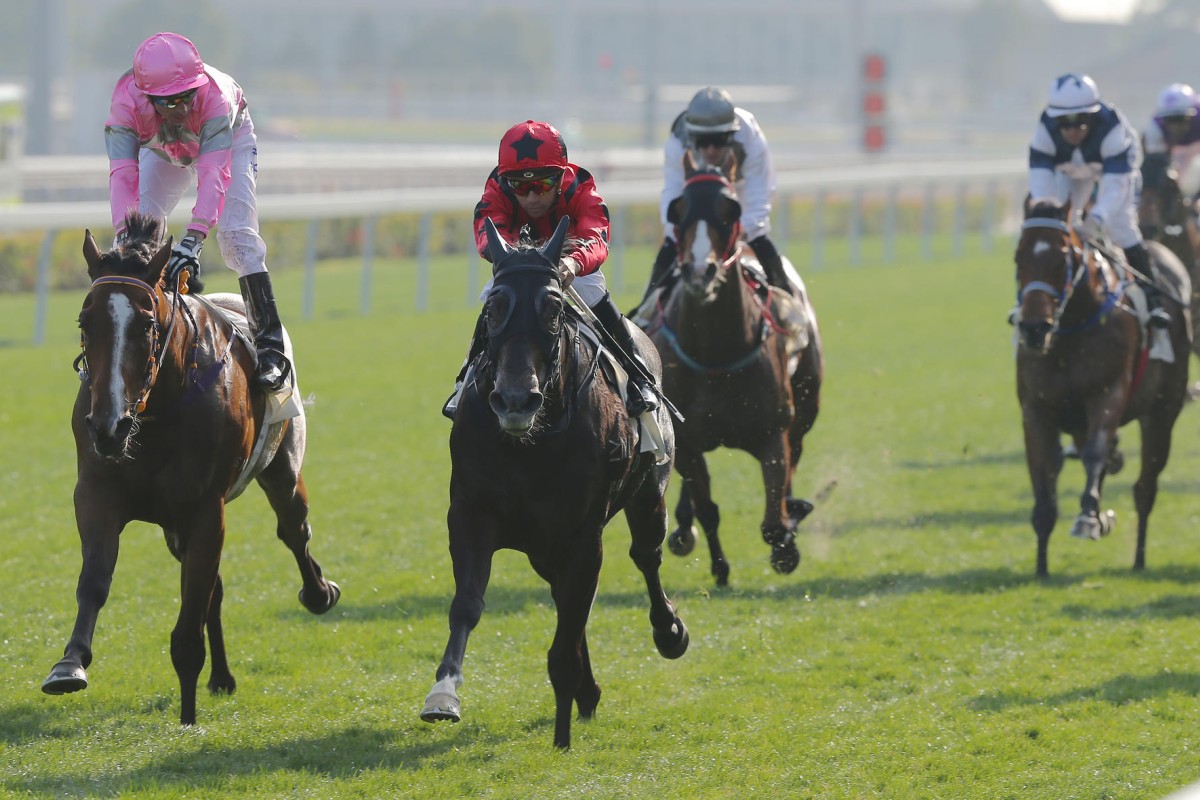 Punters can disregard the time in Divine Ten's victory on the weekend but the race still looks like form worth following in the near future.
Yes, it was a fast run time but it was difficult to get a read on the real worth of the time, as the Class Three was the only straight race of the day and straight course events at Sha Tin often operate on a different, even wildly different, track speed to the circle course. So it's like dealing with a one-race meeting.
Assessing Divine Ten's time up against the other races on Sunday at face value would not only make him the best sprinter in town but would elevate My Little Friend and Pure Force to Group horses too and we have seen enough of Pure Force to know he is admirable but has his limitations, so the time has to be downgraded.
Divine Ten will certainly graduate to Class Two without much trouble after working across from his inside draw to win under a big weight and not getting much of a breather in running.
And jockey Joao Moreira later suggested the win was value for even better than it looked as there was a cross wind blowing into Divine Ten's face as he made his way across from the inside of the start.
There won't be a lot to gain from following a horse as obvious as Divine Ten, at least in his next start, but newcomer My Little Friend made a terrific impression with his very solid second.
Despite a setback with a fever in December, the gelding looked otherwise very well prepped for his debut and that was apparent in his strong performance.
He got a little lost up the straight course when Gerald Mosse got him into the clear and he wandered out towards the centre, the no-go zone, for part of the way before wandering back out towards the outside then closing to within a neck of the winner.
In New Zealand, My Little Friend did a good job to win his only race and with only the two runs, looks to have some upside to him.