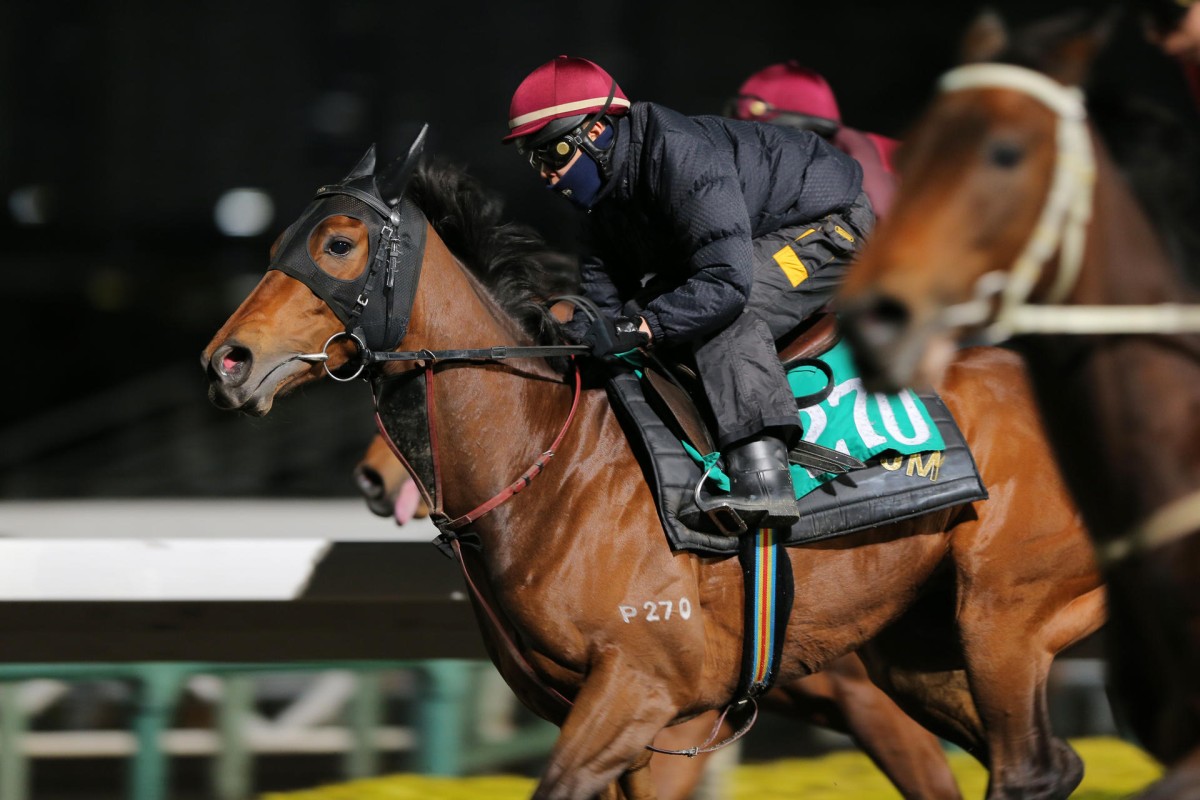 Able Friend blew his rivals away last start, but Tommy Berry believes the extra distance of the Hong Kong Classic Cup gives his mount Designs On Rome a "great chance" of upstaging his superstar stablemate tomorrow - provided he gets a clean start.
John Moore's pair surged away from the field in the Hong Kong Classic Mile. Able Friend left the opposition gasping for air with a paralysing turn of foot at the top of the straight - but Designs On Rome was gaining ground as Able Friend coasted to the line and Berry is adamant the favourite is "not unbeatable."
Designs On Rome was slow away in the Classic Mile and Berry said a good start from gate three would help him take closer order.
"That's the key - if he can get out of the gates cleanly and I can have him positioned well in the first 100m," he said. "My bloke can be a bit slow out sometimes and end up further back than you want. I want to be in a position where I can get going a little bit earlier than Able Friend does - that's my best chance of beating him.
"He might still be a bit sharp for us over this trip, but we are a great chance of beating him, especially if I can get the right run and get rolling when I want to. So he is not unbeatable, and if we are a bit closer at the top of the straight, a few lengths off him, I think we can run him down, especially with my bloke a bit fitter now.
"Able Friend is a really good horse. I said he would be the best horse in Hong Kong next season and he is probably close to the best already, but we get an extra 200m this time and I think if we went an extra 200m last time we could have beaten him."
As much as Berry wants to tweak where Designs On Rome sits on settling, the Australian said he would not be changing tactics too drastically, nor does he go along with the theory that no horse could go past Able Friend once he lets down with his trademark sprint.
"Definitely not - Able Friend has got a really good turn of foot - but his sprint only lasts for about 250m, which, to be fair, is all he does need to go for because it is so devastating," he said. "A lot of people were saying he had more left in the tank last start, but I'm not so sure. I don't think he did have that much left. He was at his top."
It is the 2,000m of the Group One Hong Kong Derby on March 16 where most, including Berry, feel Designs On Rome has his best chance.
"I think even John and Joao Moreira know he is probably the better horse going toward the Derby. I think Able Friend will run the 2,000m out, but I think my horse will run it out stronger," Berry said.