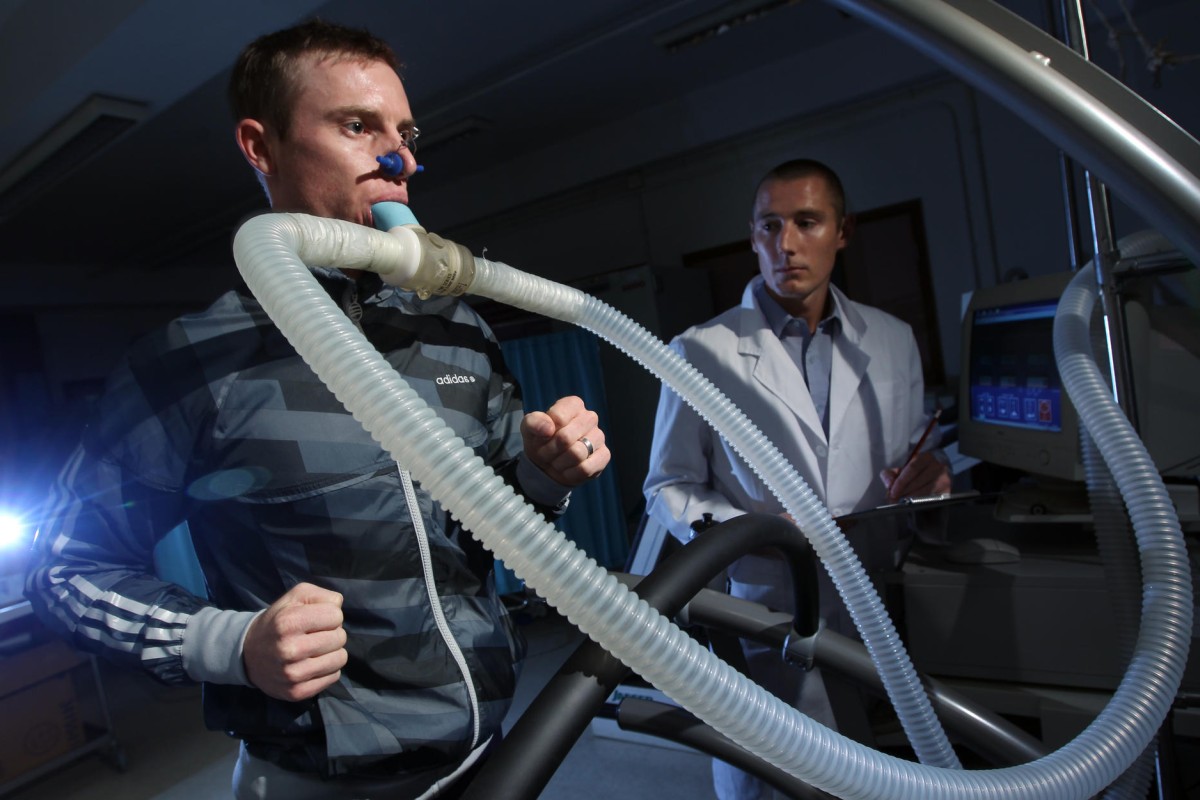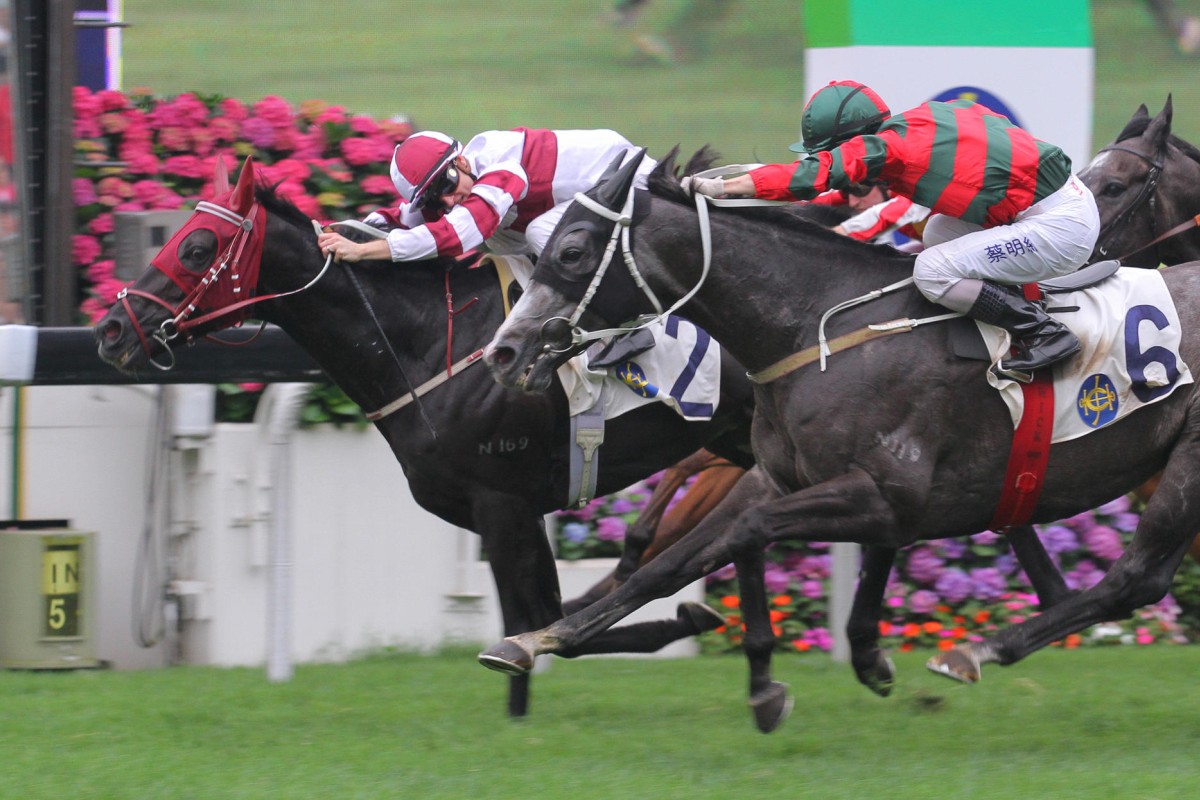 Zac Purton is in a world of hurt, a parched mouth and gnawing headache the least of his worries. His body is cramping and he is suffering back spasms that are pushing the leading jockey to the point of blackout.
When he lifts his feet into the stirrups, what feels like bolts of electricity surge through his hips each time he moves. All he can hear is the sound of his heart thumping at 190 beats per minute during the 10 races he rides in that afternoon, and when he rests, it doesn't drop below 160 beats per minute for long, again soaring to maximum level during each of the remaining nine races. Remarkably, he still rides four winners.
That warm day at Sha Tin in January 2013 was more suited to lazing by a Phuket pool with an ice cold beer or two, and Purton was paying an extreme physical price for doing that. He had just served a two-meeting suspension and let his weight balloon while on holiday. He was forced into crash dieting, sweating and starving away 11 pounds in the 24 hours before race day.
There's no doubt these guys are elite athletes. You test them on the treadmill and some of the guys have similar aerobic capacity to top footballers and other professional sports people
On the same day, Chinese University of Hong Kong sports scientist John O'Reilly began a ground-breaking study into weight loss practices of jockeys and their side effects.
He was given unprecedented access to riders, attaching heart rate monitors and sweat patches on volunteers to provide real time data and later carrying out a battery of laboratory tests and recording the diets of participants.
The data captured not only delivered a revealing insight into the extreme world of top-class jockeys, but on a personal level the findings provided the catalyst for Purton "to do things better and smarter". "When I looked at the figures, it was heart attack material," Purton said of his hellish, but successful day at the track.
"It makes you think, 'I've got to do this properly'. If I am putting my heart and body under so much stress, it's not good. I had always backed myself to get by on natural ability and I had always got away with it, but that day got me thinking about what the long-term effects might be."
O'Reilly, a PhD researcher in hydration and nutrition of athletes, mainly works with professional soccer players under Professor Stephen Wong Heung-sang in the University's Research Group for Physical Activity and Sport Nutrition.
Video: What science says about the diet of jockeys
His early impressions were that jockeys were "professional sportspeople from a performance standpoint, who didn't prepare like professional athletes".
"There's no doubt these guys are elite athletes. You test them on the treadmill and some of the guys have similar aerobic capacity to top footballers and other professional sports people," O'Reilly said.
The study found jockeys' hydration levels on raceday are poor - which could impair decision-making during a race and lead to long-term health problems - and their nutritional intake is well below recommended daily levels for athletes.
There are other weight-making sports (boxing, judo and rowing, for instance) but it is only racing where competitors are forced to perform immediately after weighing-in and - outside of Hong Kong's lighter schedule - can be forced to maintain that grind day after day.
"Jockeys need to achieve their target weight 10 minutes before they get on a horse and after the race, and they've got to do it again in three or four days. In other countries you have to do it the next day and the day after that. There's no time for the body to regroup," O'Reilly said.
"The body isn't made to be treated this way. It is a unique sport in a lot of ways, but perhaps the weight-making aspect is the most challenging. The biggest challenge is how do you make the weight in a healthy manner?"
They call it "wasting". Most jockeys are forced to lose weight before raceday. In the old days diuretics were allowed and a brutal combination of black coffee, cigarettes and lengthy stints in the sauna stripped off the excess pounds. While most sports have progressed from a sports science standpoint in the 21st century - and things have changed for jockeys, especially for those at the top level - the methods of weight loss can be still rather rudimentary.
Sweating in a sauna or bathtub and reducing food intake are still the cornerstones for losing weight fast - but wearing plastic "sweat gear" while exercising is also relatively common. Some of the jockeys who participated in the study admitted to "flipping" - that is, vomiting food back up after eating.
Some of the short-term effects of wasting - cramps, fatigue, dizziness - are what Purton experienced, but there are also the lingering headaches, dehydration and of course, hunger.
If Purton, 31, wasn't a jockey, he might weigh 20 or 30 pounds more than the 125 pounds he walks around at on non-racedays. Like fellow Australian Tye Angland, who stands six feet tall, Purton isn't a jockey just because he meets the criteria of being small and lacking other career options. He can flat-out ride and this is a lucrative career choice, but squeezing 140 or 150 pounds down to 125 isn't easy.
"It's hard because my body is supposed to be a certain size and I am trying to make it another size, so you are fighting a never-ending battle," Purton said. "It hurts when you are wasting.
"My body is always in pain really, I'm always hungry and in some ways you are always fatigued and tired. But that just comes with the territory. There's not much you can do about it, except minimise those effects. If there is any little thing I can do to help the process along the way, or makes things easier, then I have to consider it."
Six months after Purton's painful January day came the kicker, when he got a taste of the longer-term effects of wasting and another wake-up call.
In June, he was in even more unbearable pain. Kidney stones formed as a result of constantly being dehydrated and he was forced to miss three crucial meetings as he underwent laser treatment to have them removed. He watched his championship hopes evaporate as rival Douglas Whyte took his 13th straight crown. And it was another long-term effect detailed in the study that was perhaps most alarming - poor bone density and the early onset of osteoporosis in riders.
"Along with concussions, poor bone density is one of the most significant health concerns for jockeys," O'Reilly said. "If they don't lose weight the right way they can be undernourished, dehydrated, and if they don't do proper exercise, what can result is poor bone health, to the point where the bone is drastically weakened.
"If a 30-year-old jockey had engaged in bad weight-loss practices, he could have comparable bone density to a 60-year-old man. It's crazy, considering they are jumping on a horse and riding it at up to 60km/h," he said.
"That jockey would be more susceptible to injury and then poor quality of life as he gets older. They can be in real trouble when they get to 50 or 60.
"This modern era of jockeys are preparing properly for what they are doing - they are more knowledgeable and conscientious. Jockeys can spend longer at the top if they do the right things; eat the right foods and do the right exercises. You can actually eat a lot of food and not gain weight if it is the right type of food," O'Reilly said
Another six months on, a year after Purton felt like his heart was going to jump out of his chest, the Sunday Morning Post visited the jockey at his Sha Tin racecourse apartment. It is the afternoon before a night race meeting at Happy Valley, he has six pounds to lose in 24 hours and he is making himself lunch: a single boiled egg.
As he stares at the saucepan, he looks resigned - the rider loses this much weight twice per week during the season - and it's hard to look enthusiastic about cooking an egg when you haven't eaten in six hours, and won't again for another six.
Watch: Eating to stay slim - how jockeys stay on top
Purton might have changed his approach because of the study, but the reality remains the same: every calorie ingested means more weight to lose. When you are trying to lose six pounds in a day, you can't eat much. Indulgence is two turns of the pepper grinder on his egg before he tucks in.
Earlier in the day he has eaten fruit salad, some yoghurt, and a paper-thin piece of fillet steak - all in sparing quantities. He has allowed himself less than 500ml of water.
After sweating for four hours in a steaming bathtub, he eats a light meal of a thin piece of lean beef and a paltry portion of salad.
The scary part is that Hong Kong-based jockeys are fitter, and better-prepared diet-wise, than their counterparts in Ireland. When given VO2max tests - which involve jockeys exercising to the point of exhaustion, either on a treadmill or stationary bike in a lab while fitted with a gas mask, Hong Kong jockeys - admittedly an elite group - scored considerably higher than their counterparts.
The healthier eating habits could be another example of how a two-meeting per week schedule is kinder on the bodies and minds of the men in the saddle, compared with the day-in, day-out grind of Europe.
Last year, Jockey Club steward and licensing committee chairman Steve Railton travelled with O'Reilly to the International Conference for the Health, Safety and Welfare of Jockeys at New Jersey's Monmouth Park Racetrack to present findings.
The Jockey Club's director of racing, Bill Nader, said the club used its privileged position to share knowledge with the world, which they will do again when Hong Kong hosts the same jockey welfare conference in 2015.
"Jockey health and welfare is obviously something we take quite seriously and we wanted to fund the project to see what we could do to help them manage their lifestyle and diet," he said. "Hopefully we can help them do things smarter."