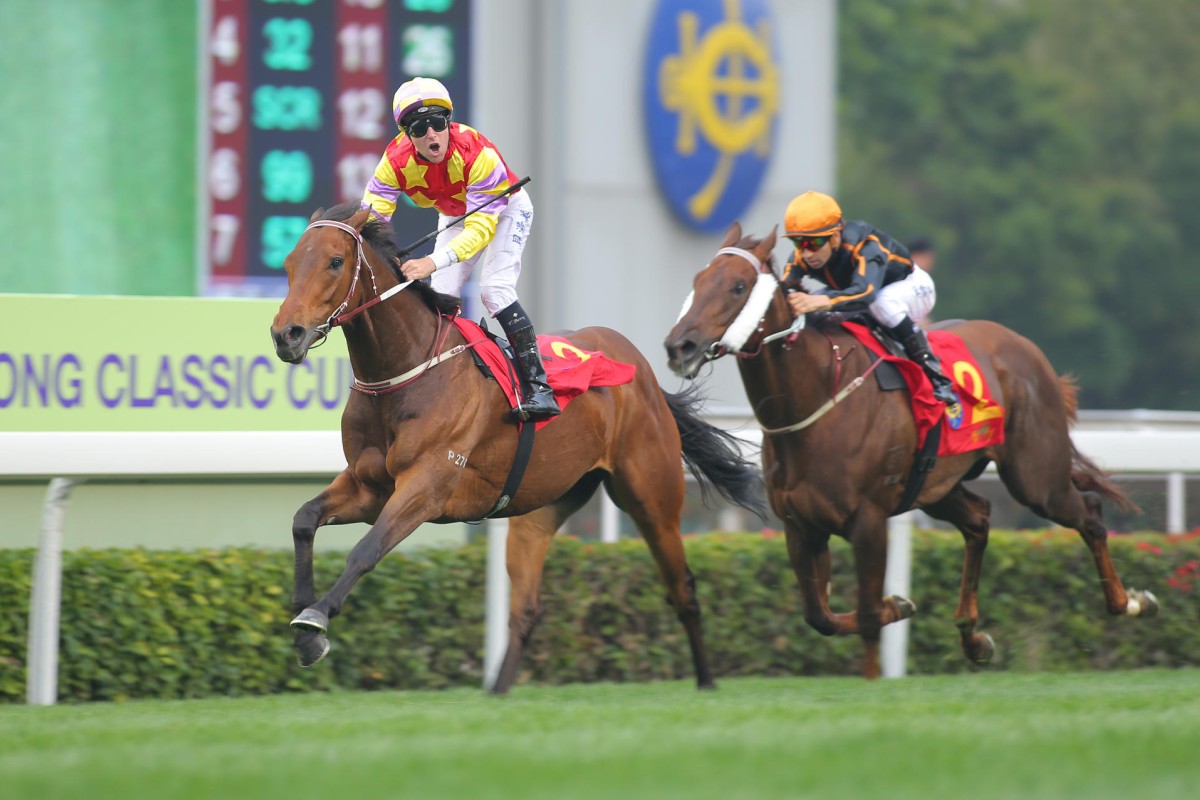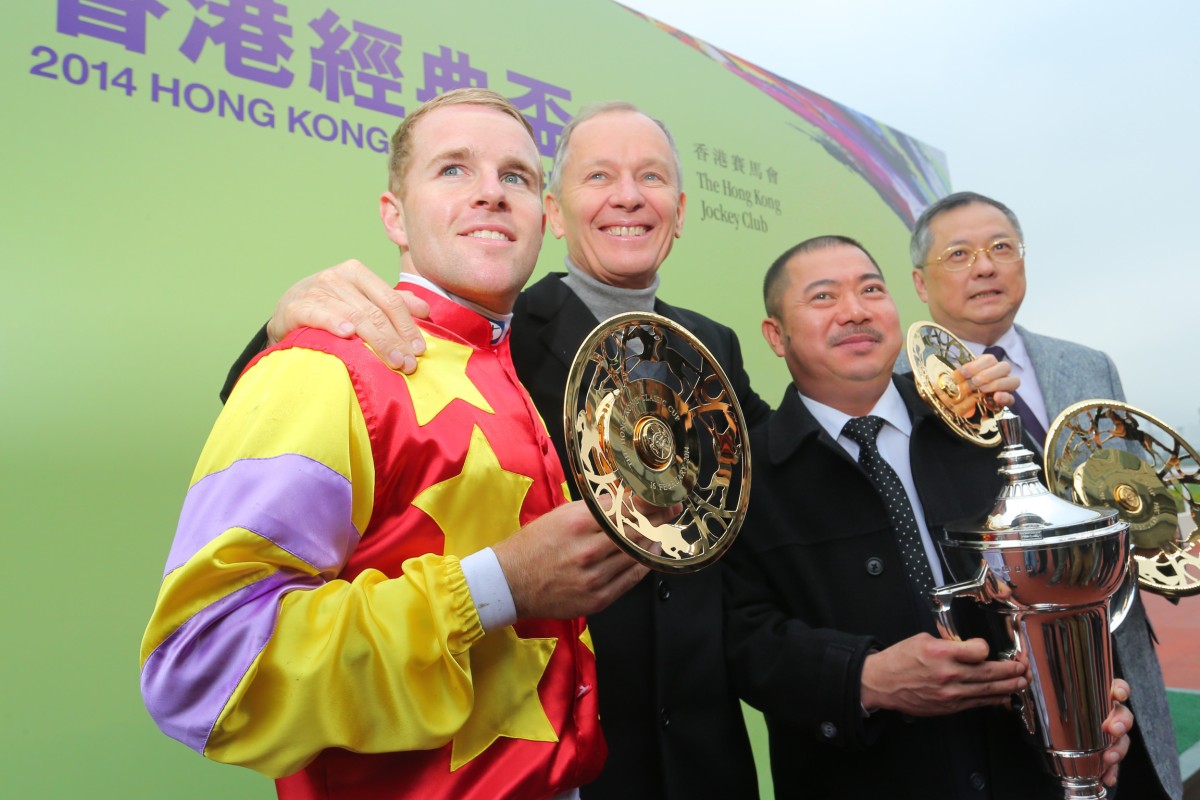 Another odds-on chance bit the dust in the Hong Kong Classic Cup (1,800m) as Designs On Rome leapfrogged Able Friend to become the new Derby favourite and there was no greater admirer of Tommy Berry's brilliant winning ride than the man he vanquished, Joao Moreira.
Moreira finished runner-up on red hot favourite Able Friend after Berry made a dashing move on the John Moore-trained stablemate at the 700m, flushing the Brazilian out early and making the race a stamina test.
"That was a magnificent ride by Tommy - when he came around, I just had no choice but to go with him and the way things worked out, he was too strong," said Moreira, although he was not handing over the Derby. "He forced me to come out and do things his way today but there's always another race - I wouldn't swap my ride for the Derby."
Designs On Rome and Able Friend now dominate all Derby discussion after one-two finishes in the Classic Mile and Classic Cup, each time leaving their nearest pursuer distant, in this case another stablemate Secret Sham.
And there was no accident to Berry's move around the field to ensure that Able Friend wouldn't put a gap on him as he had done in the Classic Mile.
"After the last run, I told John I wanted to get behind Able Friend and force him to make a longer run than he wanted to," said Berry. "I've had the privilege of riding Able Friend and he has an explosive turn of foot, but it goes for 250-300m. Designs On Rome can sustain his turn of foot much longer."
And Berry could hardly have scripted things better in the early stages when Moreira was posted three wide just in front of him.
"I eased and let him get in front of me - there was no other horse you wanted to follow in the race anyway but it also meant I could do what I wanted to do," Berry recalled. "When we came into the straight together, although my bloke sprinted quick, Able Friend still sprinted faster and put two lengths on me. The difference today was that it wasn't four lengths, like it was over the mile last time."
Moore has a vice-like grip on the Derby, with two standout favourites as well as a long roll call of likely runners - he said this week the five runners from the Classic Cup would go to the Derby and Kabayan added himself to that list after winning the Class Two on Sunday.
"I'm a very lucky man. This goes back over a long period of time that we've done the shoe leather, done the work and been able to buy a tried horse like Designs On Rome, and George and I go to the yearling sales and pick out a horse like Able Friend," Moore said. "I've had four and five runners in Derbies before but going into one with these two horses, that's the pinnacle of my career. It was a brilliant tactical ride by Tommy and there is a little more improvement with Designs On Rome yet - if he does improve on that, he's going to be devastating in the Derby."
Moore's other highly-rated runner, Flagship Shine was ridden quietly but jockey Douglas Whyte said he simply doesn't stay: "He switched off in the run, I got on the back of the two favourites and he had every chance to run third or fourth but he just doesn't stay."
The first horse not trained by Moore to finish was John Size's Dr Good Habit, who will likely push on to the Derby.
"We'll see what happens. He finished fourth but was beaten eight lengths - then again, so was everybody else," Size said.