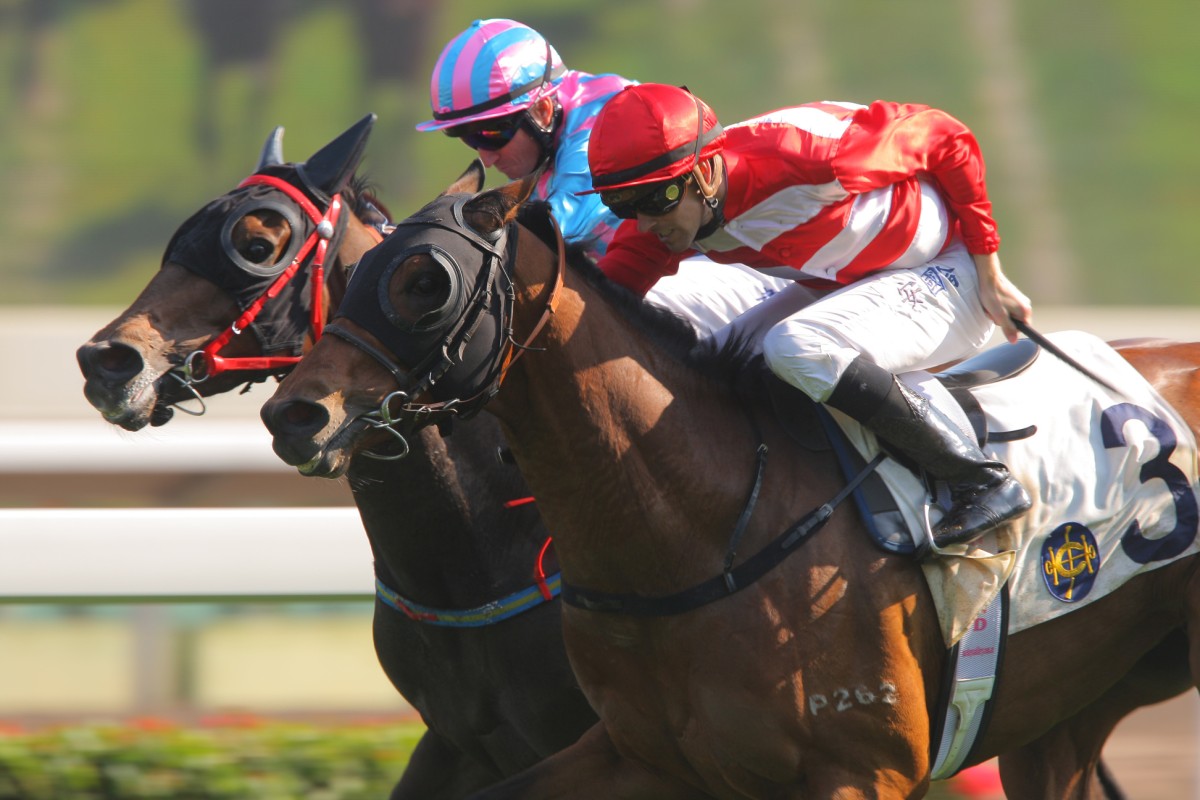 Improving four-year-old Way-foong Express took another step towards putting himself in the Hong Kong Derby on Sunday but it didn't require a mind reader to see that trainer Richard Gibson was not doing cartwheels over the idea.
Gibson, who racked up a double after having won with Sugar City earlier, has taken his time with Wayfoong Express (Tye Angland) and was being just as patient with the issue of whether the gelding is ready to take on the likes of Designs On Rome and Able Friend after his well-earned Class Three victory.
"He's won today off a 79 rating and obviously there is a process for selecting the Derby field and whether he will have the rating for that remains to be seen," Gibson said. "But if he's selected and the syndicate of owners wants to run, well, then I guess he could run."
Gibson said that gelding Wayfoong Express this season had been a big contributor to his improvement but he was still a work in progress.
"He's a light-framed horse and we've had to be patient - that's why he didn't run for the last month, we saved him for this - but he's been much better mentally since he was gelded," he said. "Tye gets on very well with him and gave him a terrific ride."
Angland had Wayfoong Express positioned three back along the rail but his break to win the race came when Douglas Whyte made an early move on favourite Khaya before the home turn.
"My bloke's a laid back, lazy sort of horse and it couldn't have happened better for him - we got the run through sucking up behind the favourite and he brought me into the race," Angland said.
"Khaya got away from us at the top of the straight but it was his first run at 2,000m, so when he made that long run, I knew he'd be vulnerable late and coming back to us. I just kept at my horse and he kept finding the line and got there just in time."
"He stays the trip well and I know they bought him to be a Derby horse, so I suppose if they get in then good luck to them even if he's a class below the good ones."
But whatever the Derby future for Wayfoong Express, the win slammed the door on Khaya's Derby aspirations, with the John Size-trained gelding rated four points lower than the winner before Sunday's defeat and needing a comfortable victory to put him anywhere in the picture.