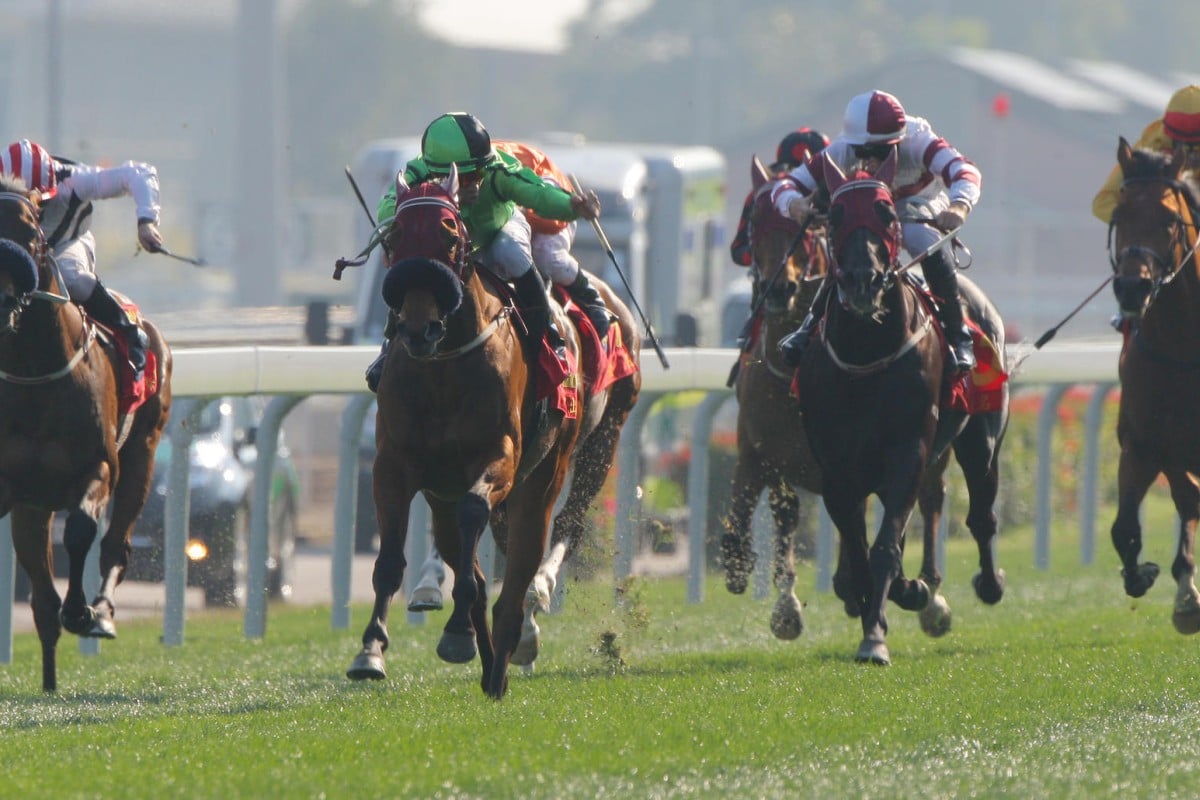 Akeed Mofeed's defeat in the Gold Cup had nothing to do with his ability or well-being but everything to do with his status as a stallion.
The horse's work in November last year in blinkers suggested that fitting them in a race would be a plus, but the evidence for trainer Richard Gibson's reluctance to do so was clear on Sunday.
Even without the shades, an episode of contact with another runner on the first turn and the big stallion was ready to charge. Throw blinkers into the mix and he might have bolted.
And a close investigation of the replay appears to show that the five-year-old's rivals were aware of his Achilles' heel.
A close investigation of the replay appears to show that the five-year-old's rivals were aware of his Achilles' heel
Mirco Demuro gets an honourable mention on Blazing Speed - not for the interference at the turn out of the straight, which set Akeed Mofeed off, but mid-race tactics when everyone was safely ensconced in their racing positions.
Hopefully, we are correct in giving Demuro credit for this - he tends to use plenty of the track anyway - but he rolled out left from his two-wide position down the back when most might have thought it unnecessary.
He was outside the leader, there was not much going on around him, but Demuro allowed his mount to move out to a three-wide path as they turned down the river side of the track, in so doing opening a full horse width between himself and the leader Dan Excel.
That ensured Akeed Mofeed had a good look at the open space ahead and if there was any chance to have the stallion settle, seeing all that daylight wasn't going to help.
But the main player was Joao Moreira, who had no interest in going to the rail early on Military Attack, despite beginning well from gate two and having a back marker in gate one. Moreira steered straight ahead in the two-wide path, perhaps anticipating that Douglas Whyte in the three path on Akeed Mofeed would expect him to go inwards. Moreira would have anticipated Whyte would try to edge him towards the fence at that point, causing contact between them and a chance to put the stallion off his game.
What Moreira probably didn't expect was Same World missing the jump, trying to make up the ground, becoming sandwiched as Blazing Speed crossed him, and then striking Akeed Mofeed's hind legs. That certainly did the trick.
Up went the stallion's head, killing his chances in the next 1,000m; red flags were everywhere by the time Neil Callan increased the pace on Dan Excel at the 1,200m and Whyte had to get stuck into Akeed Mofeed to hold his place.
So, the run had a forgive tag on it but a warning too - there's a good reason why fiery five-year-old stallions are rare, especially in this environment, where most horses race for prize money rather than stud careers.