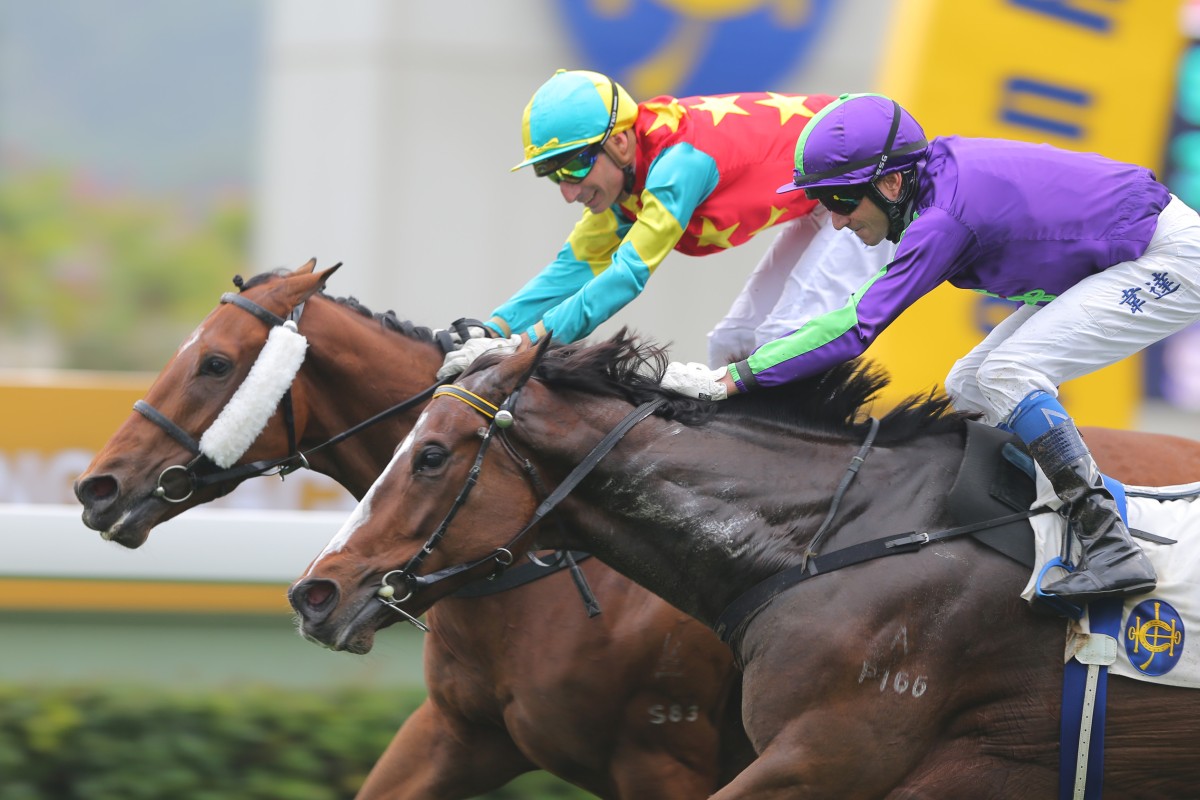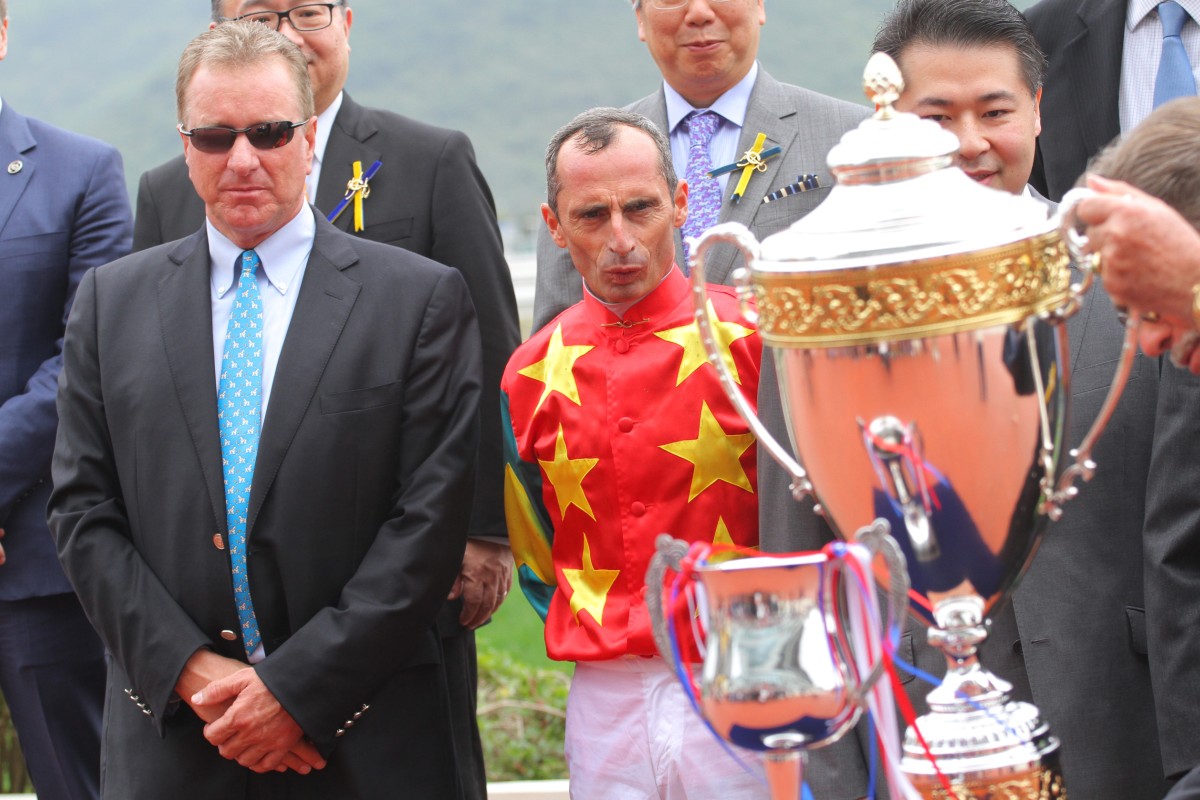 Trainer Tony Millard credited Ambitious Dragon's owner Johnson Lam Pui-hung with a turnaround in the stable fortunes and repaid him by getting Ambitious Champion past the post for his maiden local victory.
Ambitious Champion had only a short head to spare as it rained winners for Millard, following a month without a victory.
"I have to thank Johnson, because I've had quite a few disappointments in that time - my horses have been getting a lot of bad draws and it has really been costing me," Millard explained.
"But Johnson decided to go to the draw at Happy Valley himself and change the luck and it has worked. On this track today, the draws are very important because the leaders have been hard to run down and you can't give a start, but all my horses drew well for a change."
The newest of the "Ambitious" horses had shaped up barely respectably in his first four local outings, but got a great ride from Gerald Mosse to give the Frenchman his first win for the trainer in six years.
"When I give a jockey a suspension, I give them a proper one," laughed Millard. "But Gerald gave him a terrific ride today and it made the difference. Johnson had been thinking about retiring this horse so I guess this win has saved him. The ground suited him today with a bit of give in it. He does seem a bit of a plodder, and they haven't run very good time so I'd say the jury is still out on Ambitious Champion."
Meanwhile, the more famous "Ambitious" horse is getting ready to return to the Millard stable, following several months of rest to get over an injury to his left front tendon.
"Ambitious Dragon is still up in a paddock at Beas River, but he'll be back in the next couple of weeks," Millard said. "Understandably, he's not anywhere near racing condition and he won't race this season, but we'll get him back in and start him cantering."
Millard's earlier wins came with Penny Lane, making the step up into Class Four after his impressive Class Five win in December, and Medic Kingdom (Karis Teetan), who is another that won't make the annals of the all time greats but has been thoroughly consistent.
"He's been fantastic," said Teetan. "I've won two on him and I had a couple of seconds. He hadn't been working that well until last week but his last couple of pieces were better, he looked fantastic and I knew if I got him to the front he would be hard to beat."
Lightly-raced Penny Lane took the step up in grade in his stride, box seated by Vincent Ho Chak-yiu before holding off odds-on favourite Numero Uno in the closing stages.
"That's a good effort, they don't often win straight away coming up from Class Five so he might have a future," Millard said.