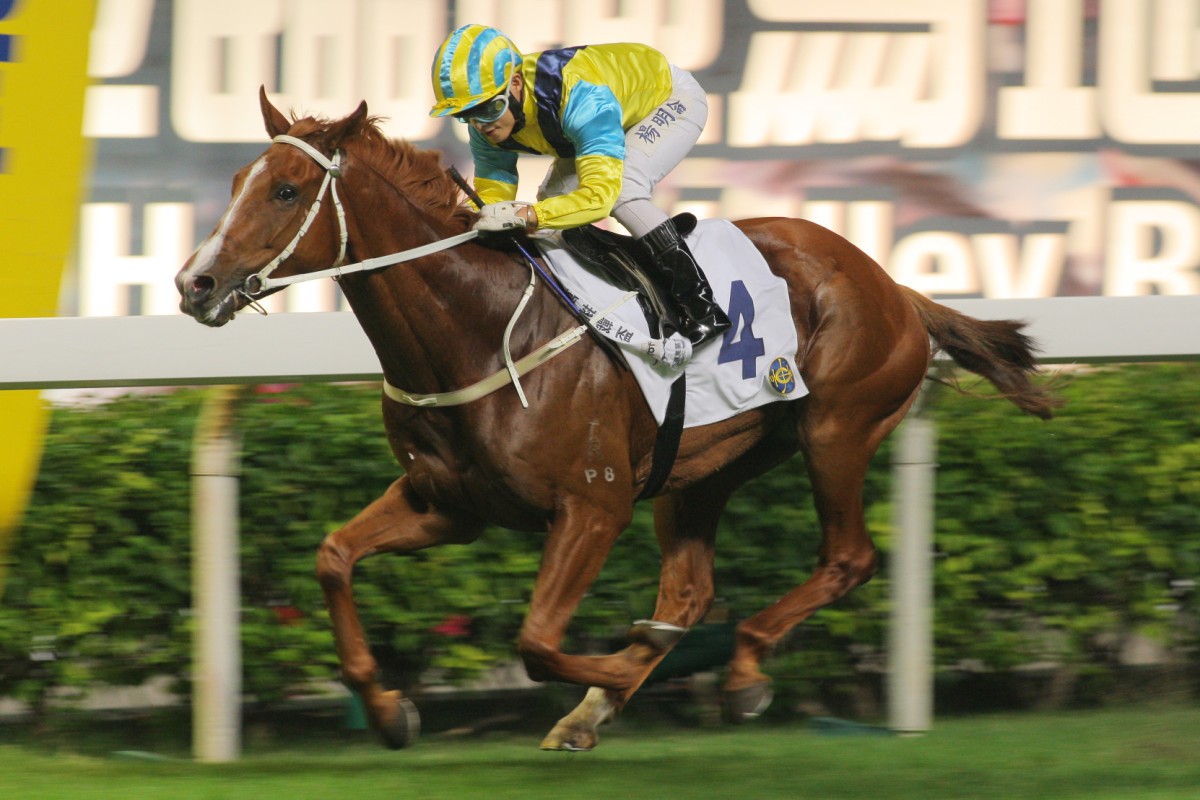 Hong Kong Derby success is not foreign to Tony Cruz, and his confidence is growing by the day that he can win his seventh on Sunday.
Cruz saddles up two runners, Beauty Flame and Bullish Boy, and while he acknowledges Bullish Boy looks out of his depth, he is bullish about the prospects of English import Beauty Flame.
"He won one of the biggest three-year-old races at Royal Ascot last year, the Britannia Stakes," Cruz said about Beauty Flame, who raced as Roca Tumu in England. "It's a mile handicap, but he carried top weight up the hill at Ascot, which is a feat, and he toughed it out strongly. He's bred to go further too, so I'm very happy to get him up to the 2,000m - I think he'll run it out very strongly."
Beauty Flame has dodged the traditional Derby lead-up races, winning a Class Three mile race on the same day Able Friend and Designs on Rome fought out the Classic Mile. He then finished a tough third in a Class Two mile to Kabayan and a game second over 1,800m last start to Sunday's rival Flame Hero.
But Cruz believes the horse has earned his way into the four-year-old classic with his consistent form. "Here, we're yet to get to the bottom of him," he said. "He's won at a mile, but he relished the step up to 1,800m last start - the two horses he finished behind a start before, he beat them both easily. He gave 10 pounds to Flame Hero last start, and he only beat us by a head.
I'm very happy to get him up to the 2,000m - I think he'll run it out very strongly
"He's coming good at the right time. We haven't rushed him, but we've let him prove that he is a worthwhile Derby contender."
Beauty Flame gets the services of Gerald Mosse, a three-time Derby winner on Super Fit (1994), Industrial Pioneer (2001) and the mare Elegant Fashion (2003).
Cruz also saddles up Bullish Boy, who is by far the most experienced horse in the field with 22 starts under his belt.
The front-runner, to be ridden by Keith Yeung Ming-lun, finds himself back at Sha Tin for the first time since June after nine starts this season, all at Happy Valley. "He's a consistent horse, but he's better suited on the tighter track," Cruz said. "He doesn't look up to these, but still, he's performing well and I expect him to be up on the speed."
Cruz has been in the winner's circle for the Derby on six occasions - four times as a jockey, with Co-Tack (1983), Tea for Two II (1987), Clear City (1988) and Makarpura Star (1995), and twice as a trainer, with Lucky Owners (2004) and Helene Mascot (2008).
The Hong Kong racing icon says the history and prestige of the Derby are reasons the race has an allure, which eludes every other feature in Hong Kong.
"Before the international races, before the QE II Cup, before any of the big races were even dreamt about, the Derby was the race to win," Cruz said.
"The Derby is a once-in-a-lifetime race for a horse - they only get one chance to enter their name into the record books."
"And it's a long road for an owner just to get a horse into the race. Permits to buy horses are limited, and then they need to find a horse that's good enough to qualify for the race. It's not easy, but that's why every owner wants to win the Derby."