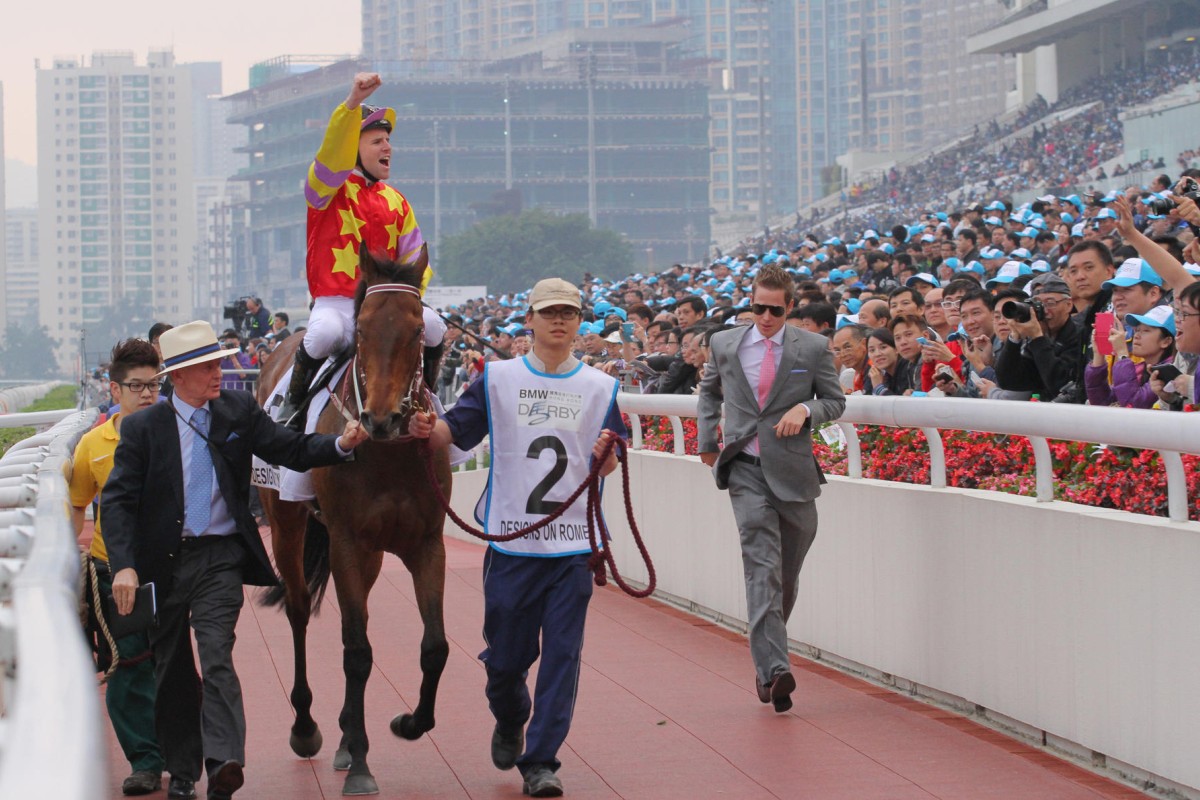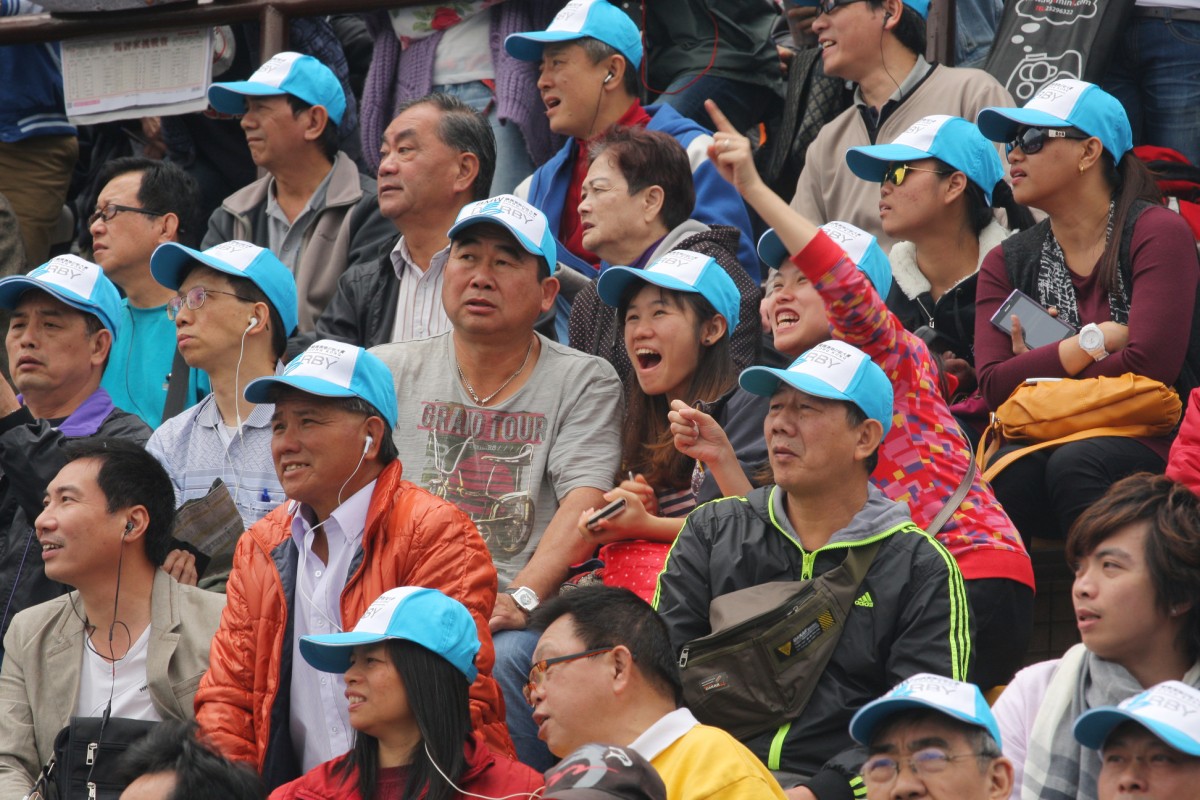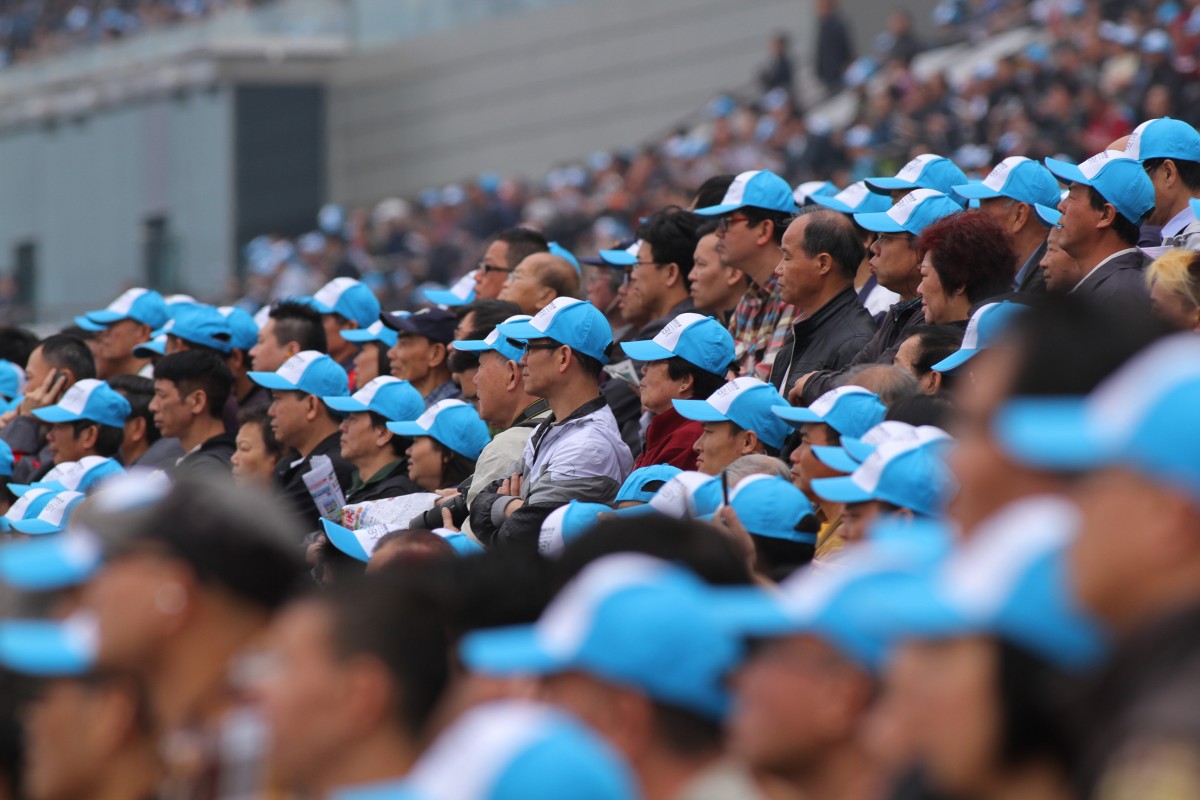 The 2014 Derby has been billed as a two-horse slugfest since the season began and Designs On Rome and Able Friend didn't let anyone down as they put on the best show in memory on the occasion of Hong Kong's favourite race.
"What a fight. What a duel. I think that's the best Derby that I've seen," said victorious trainer John Moore. "Not because I won it but to see those two champion horses fighting each other down the final 200m like that. That was a truly memorable race."
A sea of 59,000 blue-capped racing fans at Sha Tin surely agreed as they roared for the two Moore-trained four-year-olds, who had duelled just as savagely on the betting boards, Designs On Rome starting favourite marginally ahead of Able Friend then duplicating the result on the track.
"That was absolutely smashing - the sport at its finest," said Jockey Club chief executive Winfried Engelbrecht-Bresges, who had reason to smile from a business point of view as well with a HK$105 million turnover rise.
Almost a year ago, Irish trainer Pat Flynn, who prepares a small team in South Tipperary, was at Sha Tin and approached Moore to make a prediction. "I told John Designs On Rome was one of the best horses he would ever have, and that he was the best horse I'd ever trained," Flynn said yesterday, after making the trip to see himself proved right.
It was another triumph for Moore and young Australian jockey Tommy Berry, who flew in overnight to pilot the horse he described as "unlike any horse I've ever ridden" and who gave him his first Derby, and his career highlight.
"I think this is almost at the top of the list - I've won a Doncaster and a Golden Slipper at home, and they're great, but to come to another country and win a Derby for John, who has put so much trust in me, I think that makes this moment the best," Berry said. "The crowd is amazing, the atmosphere is so good and to be on this horse - I have so much faith in him and he'll go on to much better things."
Moore said there was also some relief in the win after a course that had been plotted since Designs On Rome came into his yard.
"The pressure's off. He'll go on to the QE II Cup and the Champions & Chater, but this was the one, everything is a bonus. We never deviated from the plan and it has paid off," said Moore, who was circumspect when asked where Designs On Rome fits among his other Derby winners - Makarpura Star, Viva Pataca and Collection.
"I'll take nothing away from Viva Pataca - he did what he had to and won this in a canter and then had a grand career for years afterwards. But this horse is certainly on that level. Able Friend is world class too - he stayed the 2,000m, just not quite as well as Designs On Rome."