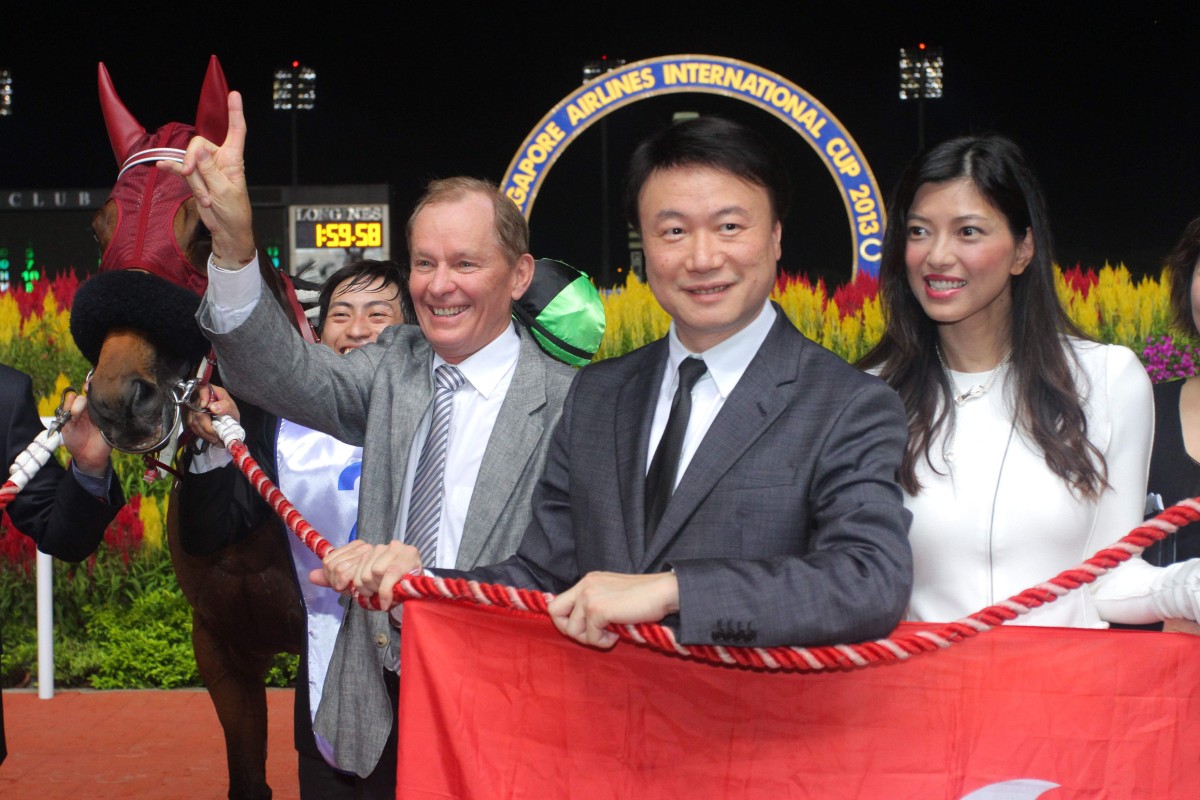 Horse of the Year Military Attack will have a change of ownership when he runs in the world's richest race, the US$10 million Dubai World Cup, next weekend.
Military Attack was one of two horses running under the ownership of Mr and Mrs Steven Lo Kit-sing, but the Hong Kong Jockey Club confirmed it had accepted an application from Lo to transfer ownership of both horses to his wife, Canny Leung Chi-shan.
Lo announced on Monday he would appeal against a conviction in Macau for corruption and money laundering, and Jockey Club officials would not comment on his standing in the club.
However, should Lo's appeal fail and the criminal conviction stand, the club's rules would exclude him from membership and from holding an owner's permit.
The club said on Tuesday that, pending the outcome of his appeal, Lo "remains a member of the Hong Kong Jockey Club". Lo was given a jail term of five years and three months on Friday. Lo has also resigned his membership of the CAAF Syndicate, which races Racing Hero.
Military Attack will now be in the ownership of Mrs Leung when he departs for Dubai with six other World Cup night runners on Friday.
The Hong Kong Football Association, of which Lo is a vice-chairman on the board of directors, said on Tuesday it had received a letter from Lo, but the contents remained confidential. "This matter is being discussed as a matter of priority by the HKFA board and until the board has met to discuss the issue no further comment will be made," the HKFA said.
Meanwhile, top local jockey Howard Cheng Yue-tin will resume race riding next Wednesday at Happy Valley.
Cheng fractured his left arm in a five-horse pile-up at Happy Valley on June 19 when Fortune Together broke down and a following runner crashed over Cheng.
Cheng required more than one surgery to repair the break and the healing process has not been straightforward. Although cleared to resume riding trackwork in late November, Cheng's rehabilitation has been much slower than expected.