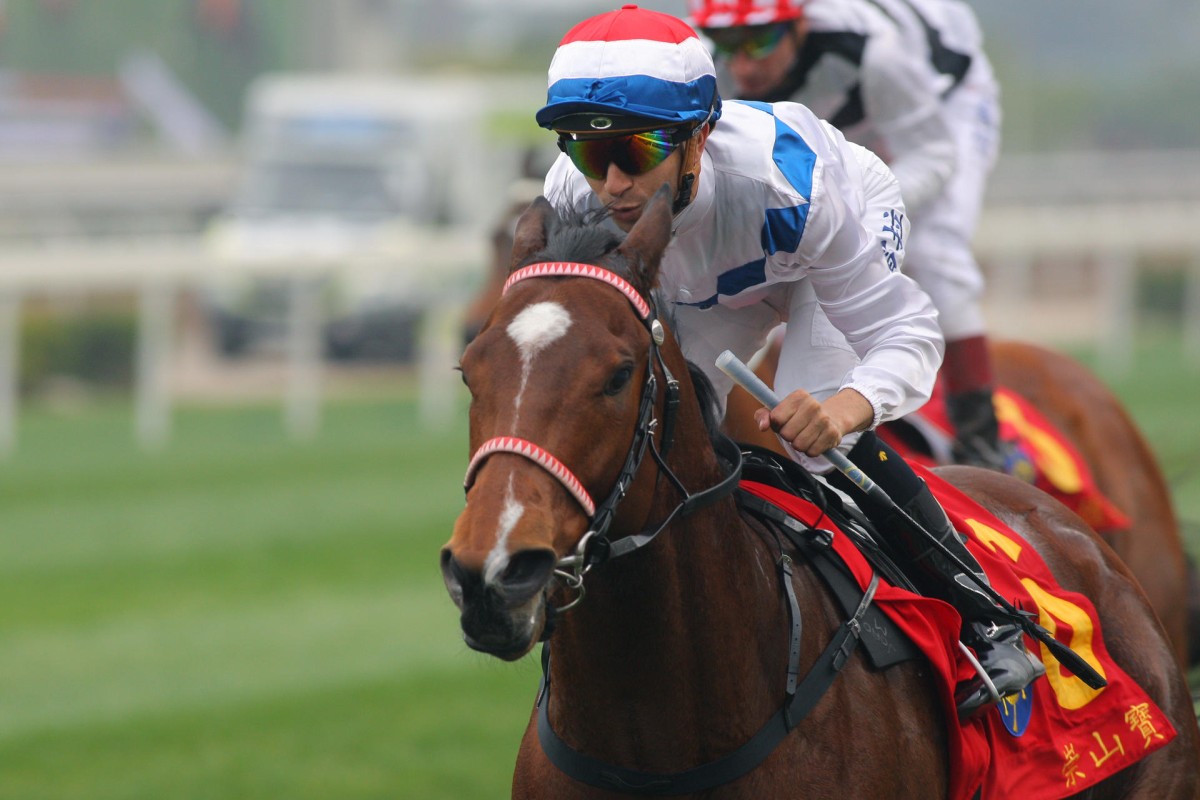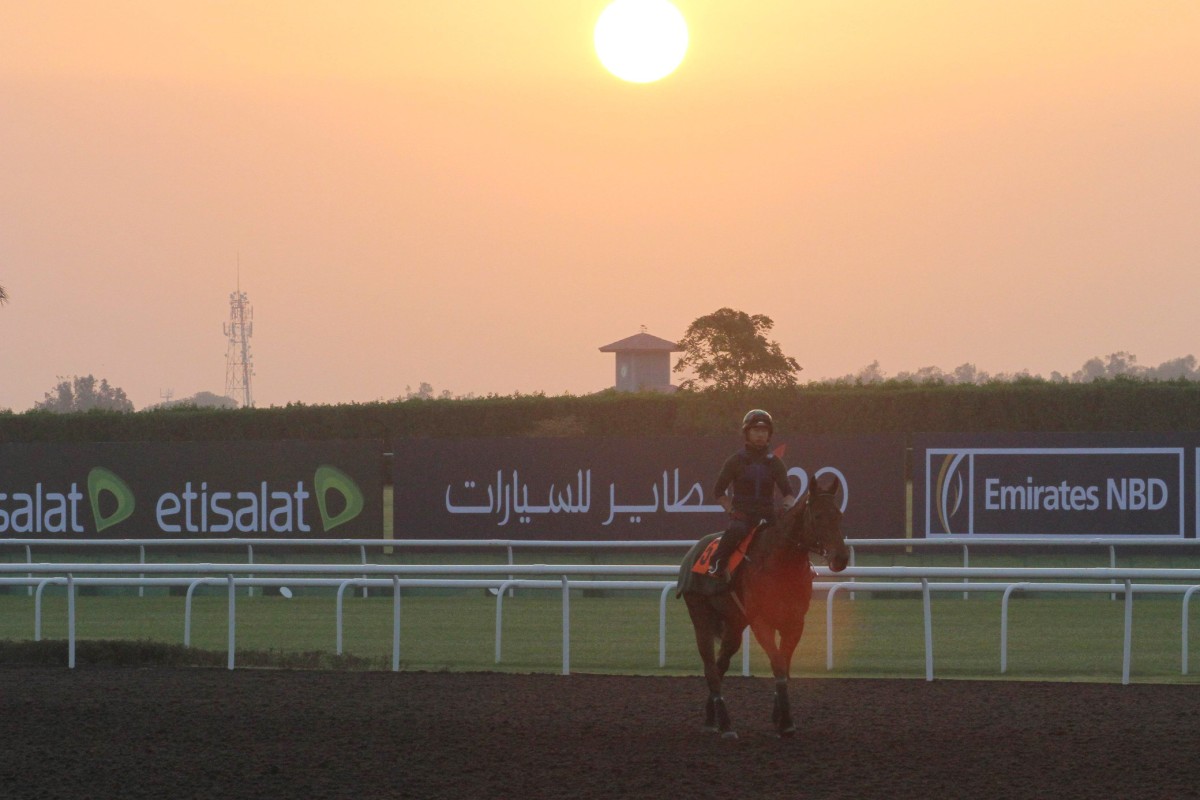 Ricky Yiu Poon-fai will work his star speedster Amber Sky in Dubai's pre-dawn darkness over the next few days as he attempts to keep his charge calm ahead of Saturday's US$1 million Al Quoz Sprint.
Amber Sky was one of seven Hong Kong-trained runners who arrived in the desert city in the last two days, with all trainers reporting they were satisfied with how their horses had travelled ahead of Saturday's rich meeting.
We'll try to do all our work before the sun comes up because it gets very hot and I'm not sure how he'd handle the heat
Yiu said he would do whatever he could to keep Amber Sky happy and relaxed. "We'll try to do all our work before the sun comes up because it gets very hot and I'm not sure how he'd handle the heat," Yiu said. "We did all his preparation work here at home, so fitness-wise he's right where we want him to be."
"He's lost 20 pounds, but that's on the lower end of the spectrum. I received some video on Saturday night - he's relaxed, he's having a roll, he's strolling around - he just looks really well."
Tony Cruz said Dubai Duty Free aspirant Blazing Speed also lost 20 pounds, while his brother Derek was satisfied after Joy And Fun lost 15 pounds at his fourth trip to Dubai.
"Joy and Fun is an old hand at travelling now, he's used to it and it's also taught us what to expect - he'll put the weight back on quickly," Cruz said.
Richard Gibson reported Akeed Mofeed had eaten up well on Saturday night and would have an easy week ahead of his tilt at the Dubai World Cup.
John Moore does not weigh his horses until they have had a chance to recover, but he admitted the horse he was most concerned about had taken the trip in his stride.
"In fact, the best of my three horses was Dominant, who I thought might be a bit funny travelling, but he's really got stuck into it well," Moore said.
"That said, my son George says all three are back into their feed and are really spot on. I couldn't be happier with them."
The seven Hong Kong travellers joined Michael Chang Chun-wai's Rich Tapestry, who won the Mahab Al Shimaal two weeks ago. Chang said the horse was almost ready for the Golden Shaheen after a strong Saturday workout with Olivier Doleuze aboard.
"He'll have one more piece of fast work on Thursday, but he's as ready as he'll ever be for a race like that," Chang said.
Meanwhile, Australian sprinter Not Listenin'tome, who is owned by Moore, is out of the Sydney autumn carnival after a setback with a viral infection.
Moore said Not Listenin'tome would go for a spell, and he would then discuss the horse's future with trainer John Hawkes.
"Once he's better I'll sit down with John and discuss whether we bring him up here or not," Moore said. "The Hong Kong Sprint is definitely on the agenda - he's got Group One written all over him."