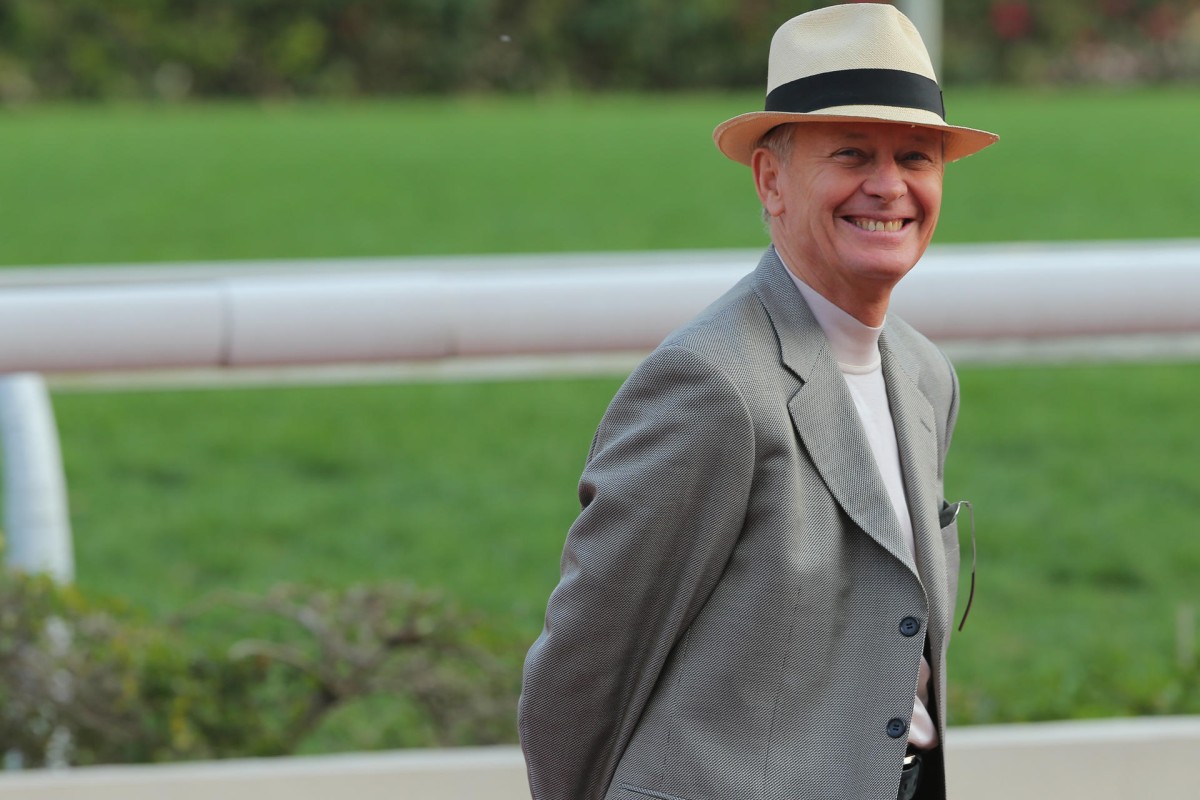 It only took a few throwaway words from John Moore on Sunday to bowl a googly down to the Jockey Club regarding horse ownership, or possibly to open up a big opportunity for an owner or prospective owner.
On the weekend, it was announced that the three-year-old Moore races in Australia, Not Listenin'tome, had a virus and was sidelined for the big races coming up in Sydney, which had been intended as his farewell to the land down under before the trainer found him an owner in Hong Kong for next season.
Of course, he started off that way - a horse Moore bought as a yearling, as he has done before with horses who then qualified to come as Private Purchases and were sold on to new owners here. Not Listenin'tome qualified on debut and that might have been that, except he won so well and his trainers in Australia, John Hawkes and his sons, had such a big opinion of him he took a fork in the road.
Moore said he had never raced a top-class horse himself, despite having trained so many, and decided he would race this one as a three-year-old and see how far up the ladder he could climb. There would always be plenty of time to find a local owner for him as a perfect Classic Mile horse for next season.
But this virus has put a spoke in the wheels, as Moore has been denied the opportunity to race the twice Group One runner-up at the Sydney autumn and, if he is to come here, that is probably it for Australia. Unless the plan is to get him over the virus then find a major in Brisbane in June, but that looks a near-impossible schedule. Next week we'll already be in April.
On Sunday, Moore's quote on the matter was: "Once he's better, I'll sit down with John and discuss whether we bring him up here or not. The Hong Kong Sprint is definitely on the agenda - he's got Group One written all over him."
Which made us wonder if that was even possible, in the trainer's own name anyway.
Rule 52 is very clear about whether trainers can own the horses which are racing in Hong Kong - they can't.
But is there any wiggle room for Moore to remain as the owner of Not Listenin'tome, race him on in Australia in their spring and then have Team Hawkes target the Hong Kong Sprint with him as a visitor? It seemed there was no definitive answer when we tossed the question out on Monday.
It's a tricky one, made trickier by a likely conflict for Moore the owner with Moore the trainer, as we can safely assume he will have at least one locally based runner in the Hong Kong Sprint and probably more than one if recent history is any guide.
In the era of increasing internationalisation of racing, this isn't the first time something like this has come up.
When it was put to Jockey Club chief executive Winfried Engelbrecht-Bresges that his talented French-trained stayer, Now We Can - who runs in the Dubai meeting on Saturday night - might be a Hong Kong Vase contender at some stage, he rolled his eyes.
As an employee of the club, he is also not permitted to race horses here but whether that would include visiting for an international race, who knows. He wisely suggested the proposition wouldn't ever be tested, since the potential for conflict of interest - imagine the howl if there was a protest, for one scenario - was too great.
So, if Moore was unable to remain the owner of Not Listenin'tome in a Hong Kong Sprint, either the race is off the agenda, or there would appear to be a golden chance for someone amongst his clients to get in line for a ready-made star.