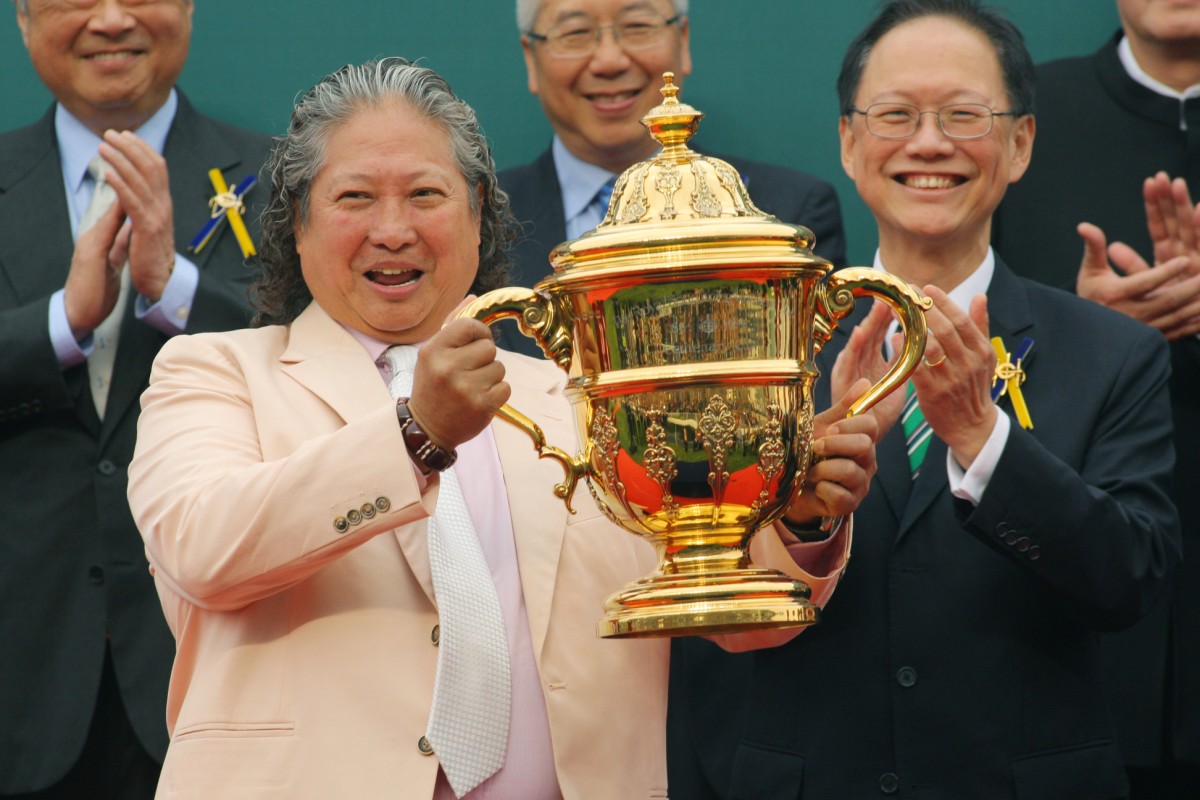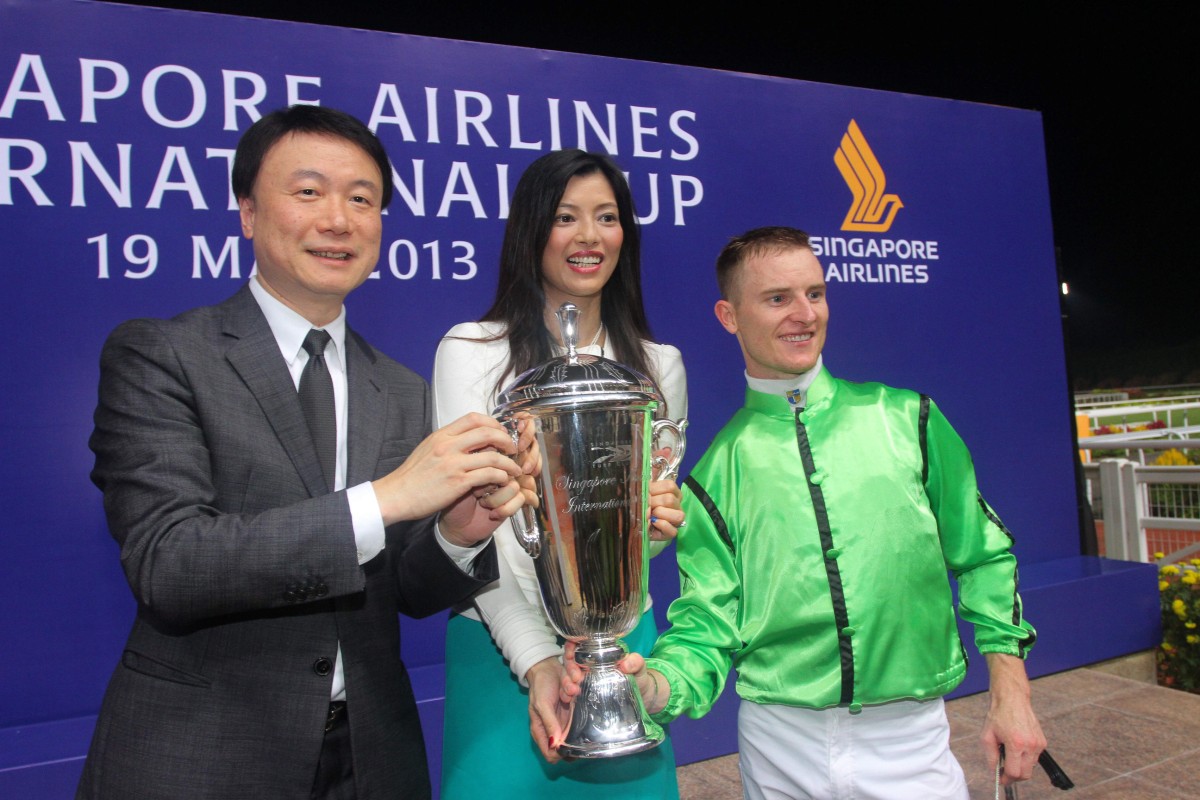 Hong Kong has eight horses in Dubai for World Cup night – easily the biggest and best travelling contingent ever assembled from these parts – but the octet has a hell of an entourage, too.
Here's the guide to the "who's who" in the Hong Kong crew.
Firstly, Hong Kong racing is all about the owners and the Hong Kong Jockey Club's strict rules ensure this group is an eclectic and incredibly wealthy bunch.
Let's start with kung-fu film legend Sammo Hung Kam-po, owner of Al Quoz Sprint runner Amber Sky. He could cause chaos in the parade ring if things don't go his way in a protest.
Now, the 62-year-old Sammo might look a little out of shape, but a rotund figure has always been his trademark. A YouTube search of his greatest hits will suck you into a procrastination wormhole of bad dubbing, Sammo fighting monkey men...
...and finally, a young Sammo being bent like a pretzel and getting his butt kicked by the great Bruce Lee in the seminal kung-fu classic Enter The Dragon – ain't no shame in that!
Trailing Hung will be a travelling press pack the likes of which haven't been seen in Dubai before – expect to see more cameras trained on the big man during the Al-Quoz than there are on Amber Sky as he barrels up the straight. And if Amber Sky manages to win, expect a reaction like this from the Hong Kong press:
Then there's Military Attack's owner – wait, former owner – Steven Lo Kit-sing. As a result of a sticky legal situation, the Dubai World Cup hopeful is now in the name of Lo's wife, Canny Leung Chi-shan.
Lo has appealed against a conviction of corruption and money laundering in Macau. We aren't here to comment on who can and can't race horses. The day race clubs start running background checks on people to ensure they are squeaky clean is the day we run out of interesting things to write about. And that's assuming the racing journalists pass muster.
And on the topic of "colourful racetrack identities" – that wonderful Australian euphemism – where is our old mate Ramzan Kadyrov this year? The Chechen leader, who has been accused of a long list of human rights abuses, usually rocks up to World Cup week and promptly uses his country's pocket money to pay overs for a runner in a feature race.
Last year, he paid a rumoured US$7 million to have a runner in the World Cup – more than the first prize. Unfortunately, Meandre could only finish sixth and could only recoup US$200,000 of his purchase price. Kadyrov also launched similarly successful bids for Zazou (fifth in 2012) and Gitano Hernando (sixth in 2011).
It looks like Kadyrov has been trumped this year by Qatari Sheikh Joann Al-Thani's 11th-hour bid for World Cup runner Ruler of The World, winner of last year's Epsom Derby.
Kadyrov will still have Meandre (Sheema Classic) and Dux Scholar (Golden Shaheen) to cheer on and we wouldn't put it past him to find another runner before Saturday. Maybe Lo is open to offers for Military Attack? The name certainly suits Kadyrov.
There is still room for nice guys in the ownership ranks though – you don't have to be an expert in hand-to-hand violence, be convicted for corruption or an apparently insane leader of a former Soviet country to have a horse at the world's biggest race night, although maybe it helps.
Sterling City's owner, Gary Ling Kay-wai, has raced many horses over the years with his father, Ling Chiu-shing, and they deserve every success. In the tradition of the Jockey Club's not-for-profit model, the Ling family donates a percentage of the prize money their horses earn to charity.
So save a cheer for the good guys on Saturday – and don't forget to enjoy the show.