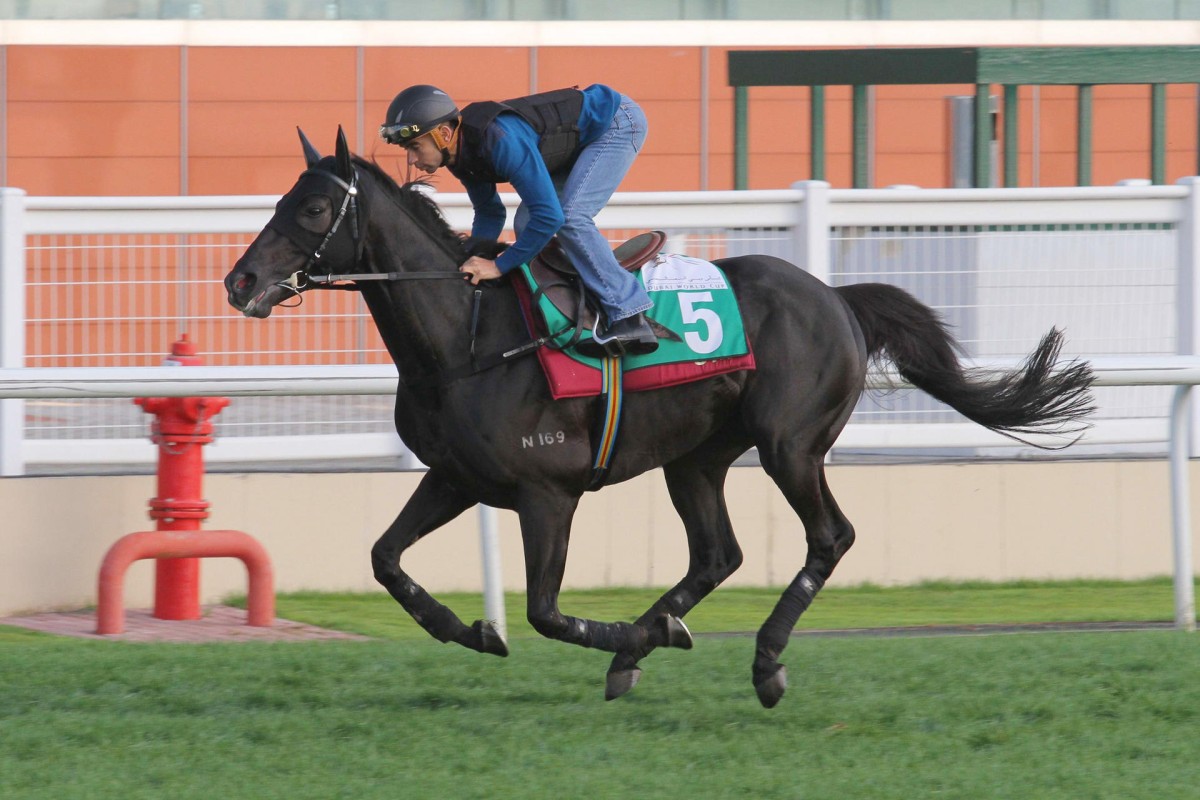 The assembling press gallery at Meydan looked skywards just before 5.30am to see a flight on its final descent into Dubai, and there was every chance it was carrying Joao Moreira.
"Maybe he's going to parachute in?" mumbled one wag, but there is many a serious word spoken in jest and finding out Moreira is there to save the world would not be a surprise, considering how much discussion he has generated in anticipation.
World Cup week would not be complete without a decent rumour, and one that has been on everyone's lips, recycled for the occasion, is the "Moreira to Godolphin" line, which has been quietly out there for months since his arrival in Hong Kong. Is it true he is joining Sheikh Mohammed bin Rashid al-Maktoum's operation?
No. I haven't been asked by Godolphin. That is a rumour I have heard, too, but it is only a rumour
World's best is such a subjective description of any jockey. Moreira, like anyone, carries the reputation much as he might carry a grand piano.
"No. I haven't been asked by Godolphin. That is a rumour I have heard, too, but it is only a rumour," said Moreira as he put the record straight. In the background, trainer John Moore looked relieved.
Moore provides three of Moreira's mounts on Saturday night's card where the Brazilian has five - Amber Sky (Al-Quoz Sprint), Sterling City (Golden Shaheen), Blazing Speed (Duty Free), Dominant (Sheema Classic) and Military Attack (World Cup) - and prospects with any of them of making an unprecedented entry to the racing world's wider consciousness.
"I rode here once at the old racecourse, Nad Al Sheba, but that was not at the Dubai World Cup meeting," Moreira said after he arrived by car, not parachute, and put the final touches to Dominant and Military Attack.
"I never thought I would be here, competing against this talent in a festival like this, such a great event. It all happened by itself. But I'm in a game I love; I love the horses and I love competition, so I'm where I want to be."
And Moreira believes he is appearing on the World Cup stage for the first time, at the right time.
"It's an honour. I never expected to be here and to have five good rides on the biggest day - this is a dream," Moreira glows.
"And the best part. It's happening at the right time of my life. I know I'm not old, but I'm also not that young any more. I know I still have scope to improve, but my age is perfect to be involved in this level of racing.
"If I was brought here five or 10 years ago, it wouldn't be the same because I wouldn't have such confidence in myself. Now, I have the confidence because I've been exposed to pressure. I'm here and don't feel the pressure.
"I'm probably at the top of my game - I know my chance is there to do something."
There is no sign of the rain and gloom of 24 hours earlier. The sun is out, the sky is blue and Joao has landed.
"Actually, you know, parachuting is something I would love to do one day - I've never tried but it sounds exciting," he smiled.