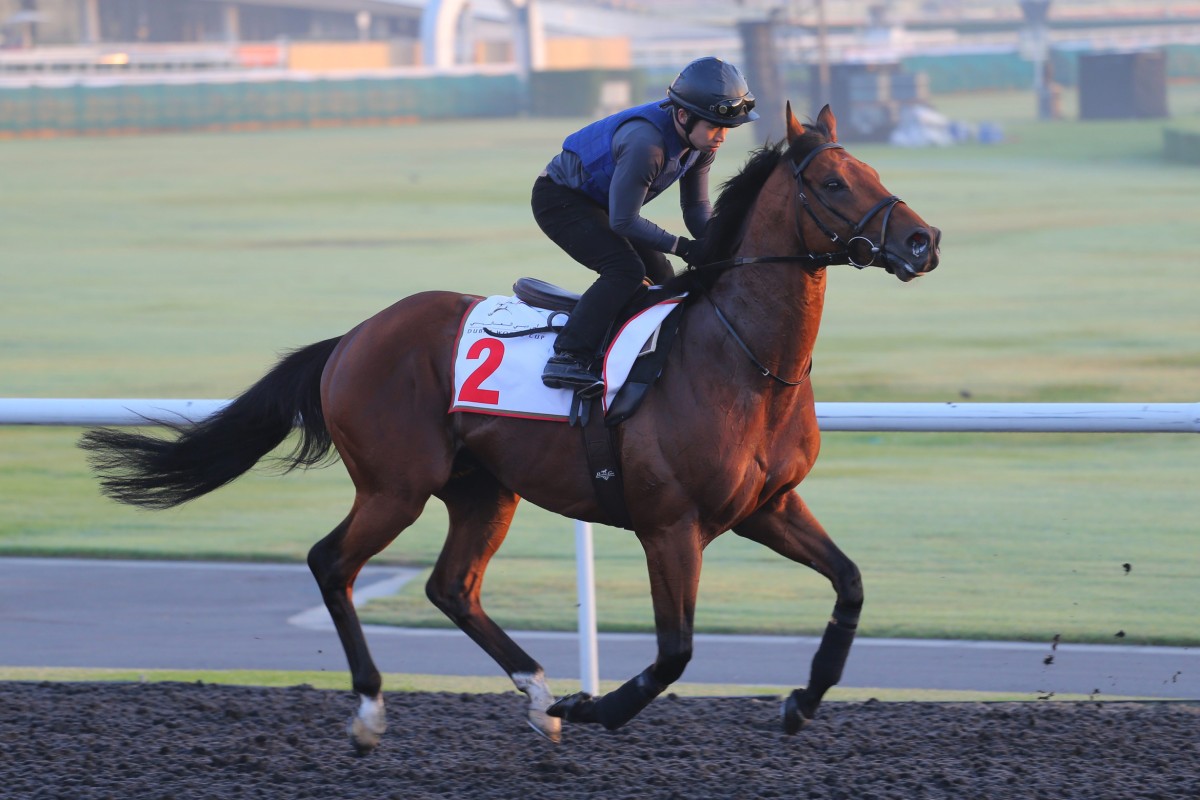 Champion jockey Douglas Whyte says he is not having flashbacks when he looks towards Saturday's US$10 million Dubai World Cup - and more importantly the preamble to it - with Akeed Mofeed.
Two years ago, Whyte (pictured) was the rider for Hong Kong champion Ambitious Dragon, the favourite for the Dubai Duty Free who went to pieces after seeing things a racehorse should never see - like fireworks and jets flying down the Meydan home straight - in the opening ceremony on World Cup night.
I can see him pulling it together on the big occasion and handling the prerace show
The show takes place not at the start of the night, but during the meeting, as the card turns the corner from the "minor" to the major Group Ones - the US$5 million purses of the Duty Free and Sheema Classic and the World Cup, the daddy of them all.
Ambitious Dragon was in the preparade area behind the stands when it all took place, he lost his composure and then simply failed to turn up for the biggest race of his life.
And he was a gelding, whose usual prerace mode is best described as relaxed. Whyte was at Meydan on Thursday to put the last coat of paint to Richard Gibson-trained Akeed Mofeed - a stallion and, at times, excitable.
"You know, I'm here to be shot down, but I don't think the fireworks will upset him," Whyte said. "Ambitious Dragon is a gelding, but he's more fragile mentally. We know that if he was overraced or overtrained, then he was always vulnerable.
"This horse is mentally a stronger individual. Don't race or train him enough, don't put some pressure on him and he gets beaten. He needs to be bullied a bit and he responds to it. So I can see him pulling it together on the big occasion and handling the prerace show."