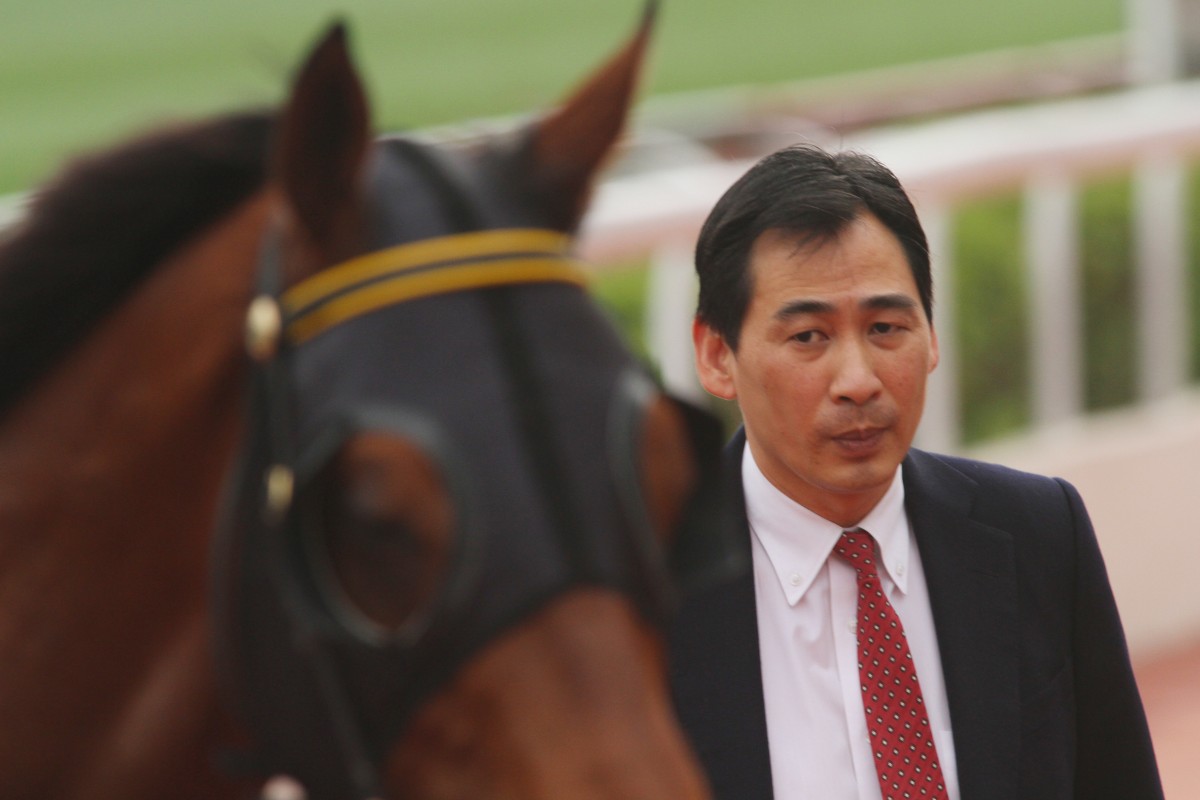 When Michael Chang Chun-wai blinks and shades his eyes from the bright Dubai sun glinting off the giant alien spacecraft that is the Meydan grandstand, emotion almost gets the better of him.
His fellow trainers on the world's biggest racing stage have literally and figuratively been there before.
Derek Cruz, John Moore, Richard Gibson, Tony Cruz and Ricky Yiu Poon-fai have all trained an international Group One winner on foreign soil.
You know, I come from nowhere. I have worked very hard to get here. I'm just proud of myself
For Chang, Saturday night's US$2 million Dubai Golden Shaheen is a first and, whatever it means to the others, it is clear a win for ante-post favourite Rich Tapestry can set Chang free.
"It's a big moment for me, I know. I'm very happy, very proud of myself. If I can win then maybe I will get more good horses to train but ..." and now emotion does take the lead and Chang chokes back a tear.
"You know, I come from nowhere. I have worked very hard to get here. I'm just proud of myself."
And Chang earned favouritism the perfect way; Rich Tapestry's win under Olivier Doleuze in the Mahab Al-Shimaal.
The designated lead-up has produced the last two Golden Shaheen winners - Krypton Factor and Reynaldothewizard won both races, and they chased home Rich Tapestry on Super Saturday.
"Olivier was not hard on him, he saved something for this, and Rich Tapestry has kept improving since. Olivier gave him a strong gallop last Saturday and everything was good," Chang said.
Moore has pointed out his runner, Sterling City, would be favoured to beat Rich Tapestry any time they meet in Hong Kong, but Chang doesn't believe the comparison is fair.
"That is true in a turf race, but my horse is much better on the all-weather than the turf," Chang said. "Rich Tapestry has won on this track already and I don't have any question about that.
" I'm not worried about the outside draw. You can be wide, no problem, you just ride them like the Americans on dirt. It's all about momentum on this surface. I cannot make my horse better - the rest is up to the gods."
Chang takes a breath and a personal moment. Maybe Rich Tapestry can give him some momentum of his own.