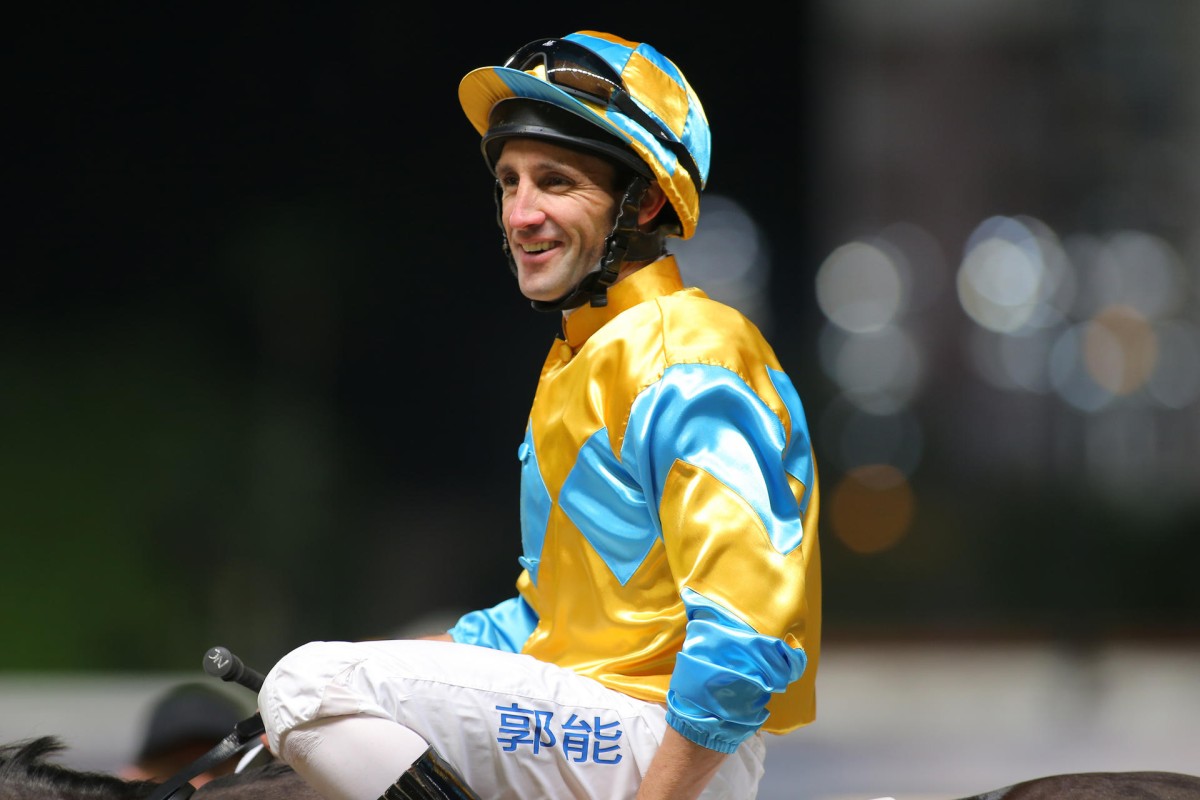 It will be interesting to watch the fallout from Neil Callan's - shall we say historic? - appeal win last week.
Historic might seem over the top, since it's just an appeal against a five-day penalty after all, but three successful in 10 years would seem to make it quite noteworthy. Still there are two sides to what it meant, leaving out the prosaic, obvious implication that Callan serves no penalty.
In his own words, Callan's reason for proceeding with the appeal, in the face of all advice to let it go, was his keenly-held belief that he had been wronged and we would suggest that's how it should be.
We can assure you, dear reader, that a huge proportion of the jockeys dealt a penalty of some variety each season is just as sure that no crime was committed, though there may be something more to be read into the fact Callan had not previously appealed over any charge here.
Let's leave aside the merits of the case or the result: it's done and dusted, Callan won and rides on.
Even if the reality is that the stewards' strike rate only dropped from 99 to 95 per cent last week ... a win is a win
From the point of view of the stewards' panel, the Callan result will doubtless be turned over and examined for what it means in their bailiwick.
Reasons for appeal decisions are not revealed - only the result, in a short, simply-worded note. Even the stewards themselves don't receive a more detailed assessment.
So, in Callan's case, the stewards' will conclude that we have seen a refining of a long-held tenet of improper riding rules - that elbow contact with another rider may now not constitute improper riding if unintentional or if there is a safety aspect to the incident.
That all seems very reasonable, but edgy in the same way that tripping or pushing in soccer were once an offence under the rules only if deliberate - there was a bit of room to move creatively within that framework and people took advantage of it. Could we see more of the borderline incidents we do see in races at times through the season which do not make the papers since no action is taken?
From the general point of view of jockeys, and trainers for that matter, the perception that appeals are a waste of time has not been squashed but there is a scratch on it, where before there was nothing but a long line of forfeited deposits at worst, reduced penalties at best.
We commented in this space in early February that Joao Moreira had not appealed over a careless riding penalty - and we can assure you that he was at least as adamant as Callan that he had been wronged - when he was advised at the time that fighting city hall had a poor win record.
The impression among the licensed personnel then certainly was that appeal, against the decision of the stewards to a panel of their employers, was futile - an unhealthy situation in any judicial situation if it is fairness, or at very least an appearance of fairness, that is important.
This result should have elbowed aside that view, even if the reality is that the stewards' strike rate only dropped from 99 to 95 per cent last week. A win is a win.
People being people - and much in the same way that one controversial protest decision usually leads to a flood of "roll the dice" protests - will jockeys be more enthusiastic appealers now that they've seen it can work out for them?
That would make for an interesting dynamic, since the statistic that nobody keeps, even us, is the one about how many times jockeys should have been suspended during a season but were given the benefit of a slim doubt or just plain let off.
We can think of a couple of absolute wallopers during this season when some of our leading jockeys walked free and had no right to do so.
If they start lodging more appeals and getting better results, will some of those line-ball incidents be decided differently? As we say, people are only human.
---
A backer with muscle to tackle the taint of drugs
While the racing world, or a part of it, had its eyes fixed on Sydney and "The Championships" (we are still wondering why the QCs for Wimbledon haven't sent a letter about that name), there was a potentially more important development in another huge and largely sequestered racing scene, the United States.
Is US racing edging back towards the rest of the world?
First we had the hints and winks that Dubai would scrap Tapeta racing next year in favour of a more US-like dirt – not because Tapeta is a horrible surface, even though it is, but because the World Cup no longer attracted the best American horses every year. The days of Cigar and Silver Charm and Curlin turning up as the glamour act of the World Cup had all but disappeared, despite Animal Kingdom's victory last year, and the same could be said of the Golden Shaheen, where the US once held sway.
Then we had the moment when the US became the first racing nation of any significance to begin commingling bets with Hong Kong, but the latest announcement regarding drugs in the sport was much bigger.
There has been a limited will to do something about the taint of drugs in US racing in recent years, usually from well-meaning administrators lacking the real clout to get anything done. But Frank Stronach, who owns many of the major US racetracks, including Santa Anita, as well as the wagering on them, is a horse of a different colour.
Through that track ownership, Stronach could be in a real position to impose proposals to tackle medication abuses in American racing and to punish and exclude significant offenders "engaged in fraudulent or harmful activities".
Stronach wants to tackle the grey areas of therapeutic drugs, introduce random testing and conduct spot checks, and generally help the US on a path to competition sans medication. No doubt lawyers are rubbing their hands at the bouts ahead but, in Stronach, the cause has found a backer with the muscle to at least get into the ring.