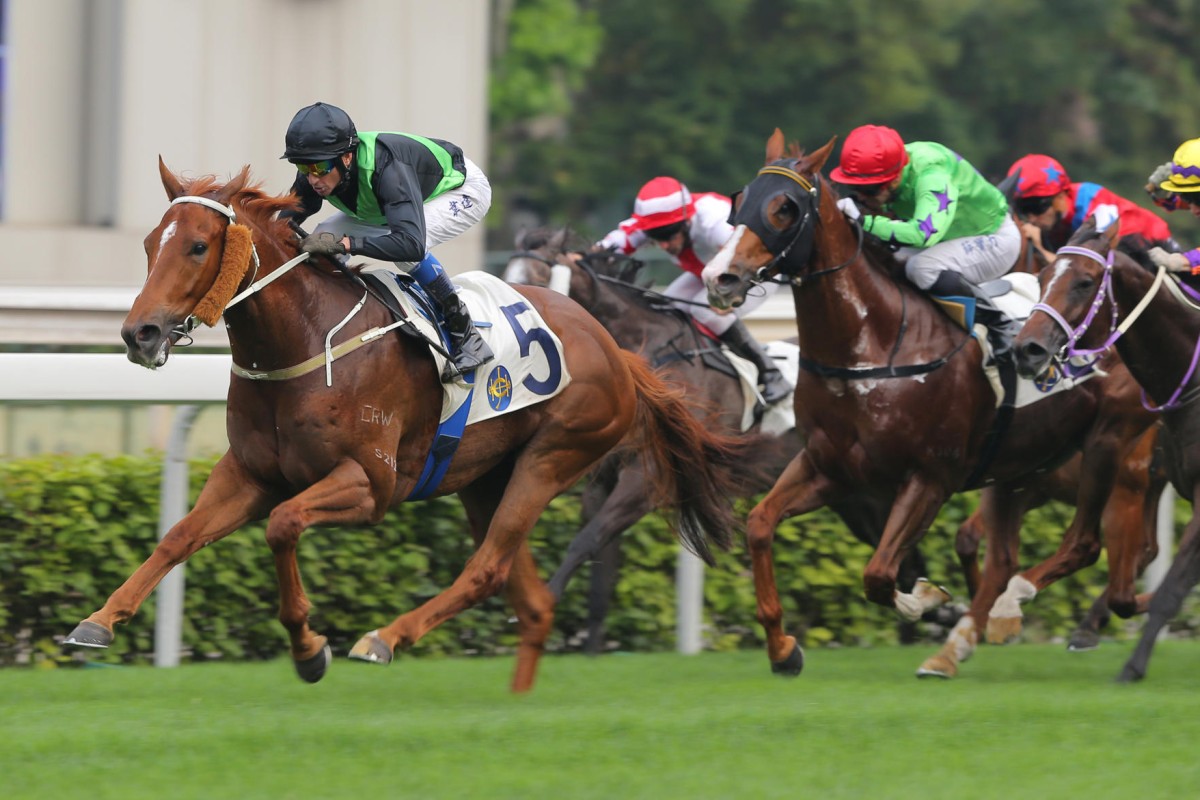 Key Witness made the successful transition from Happy Valley without giving away the kind of start that many expected before trainer Tony Cruz said the change of venue will be permanent.
One of three winners on the day for champion jockey Douglas Whyte, Key Witness showed off the lessons he had learned on the small, tighter circuit as he cruised away with the third victory of his short career.
He's a lovely horse to train, he didn't need to get too far back and I think he's looking very progressive
"He won't be going back to Happy Valley. He is better suited here by the long straight," said Cruz. "He's a lovely horse to train, he didn't need to get too far back and I think he's looking very progressive."
The three-year-old had failed to perform when ridden in a handy position at Sha Tin previously by Matthew Chadwick but Whyte said he was comfortable trailing the pace this time.
"That's what racing at the Valley does for a young horse. It toughens them up," Whyte explained. "Coming back here, and ridden more positively, he didn't charge like he did with Matthew when he tried to be positive. You have to remember he's a three-year-old, very inexperienced and in some ways is too willing to do what you ask him. He'll do things upside down but he needs nurturing. Getting right back and running on at the Valley has taught him to be more relaxed and now he's come back here on the big stage and not got stage fright."
Whyte said Key Witness had the makings of a very good miler but he would be just as happy to see him stay at 1,200m for now, until he fills out next season.
"He'll get 1,600m without blinking an eye later," he said.
"He's got a nice turn of foot and he's comfortable at this distance right now, but he's got that physique that, when he starts to furnish, he will be a proper horse.
"Someone should take a photo of him now and then compare it with him in six or eight months' time - they'll be chalk and cheese."
Whyte's treble also included the Group Two Sprint Cup, but he started with a win for the old firm, as John Size-trained Do You Get It made good improvement from his debut third for a determined win in the third race.
"He got stirred up at the gates and came back out but when they put him back in, he didn't have to wait long for the jump and he began well today," said Size.