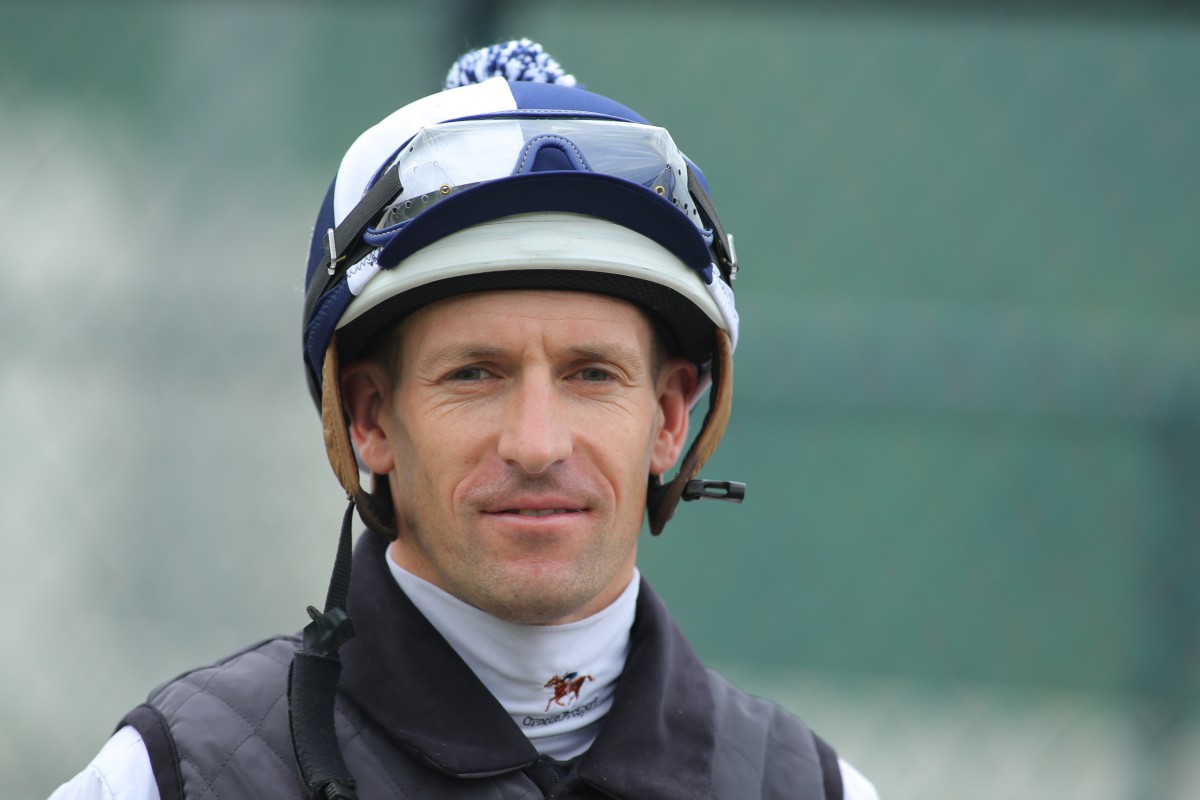 Having moved from Dunedoo - middle of nowhere, Australia, population 1,253 - to Sydney as a youngster and established himself as a top jockey, Hugh Bowman knows a thing or two about getting out of his comfort zone.
Now the 33-year-old comes to Hong Kong with the aim of again challenging his sensibilities. After another successful Sydney carnival, he could have easily basked in the afterglow of Group One victories and cruised through an Australian winter. Instead, he will test himself through a sweltering spring and summer at Sha Tin, competing against the best in the world, with the aim of returning home an even better rider.
"I am a country boy, but I love riding horses and I love being a jockey. And if you want to be a good jockey, you've got to be in the big places. In Dunedoo, there's no big races," Bowman joked on Tuesday.
I'm at a level now where I can really propel myself on to that international scene. I thought this was the place to be
"In Hong Kong, you are in the centre of the racing world and that's one of the main reasons I've taken the opportunity to come here. I'm at a level now where I can really propel myself on to that international scene. I thought this was the place to be."
A former champion apprentice in Sydney and two-time champion, Bowman has previously rejected overtures from the Jockey Club, but felt the timing was right to join fellow Australians Zac Purton, Tye Angland, Brett Prebble and Tommy Berry on the riding roster.
Bowman wanted to establish himself before heading east, and with 34 Group One wins to his name, he has certainly done that. He did spend a three-month stint riding in England in 2007, where he won 33 races including the Group Two Superlative Stakes on Hatta Fort.
"It wasn't until I got home that I realised how good it was for me riding in England," said Bowman, who began his stint with three unplaced rides last Sunday.
"It is not only the race riding that helps shape you as a person, it is just purely getting away from home and meeting new people. When I go home in August, that's when I know what I have gained from being here.
"When you are at home in your comfort zone and you have a bad day, you can just go home to your own bed, get up and go again - in a foreign place, you are out and your brain is working hard all the time."
Other than Bowman's size, something that sets the laid-back character apart is his old-school riding style. Bowman still favours placing his feet fully in the stirrups, eschewing the "toe-in the-iron" style favoured by the vast majority of jockeys today.
"I like to drive the horses to the line with my knees, that's why I ride with my feet in the irons, so I can get my body weight behind a horse," he said.
"I feel more effective with my feet in the irons. I tried riding with my toes in and felt I wasn't as strong as a lot of my strength was going into staying balanced."