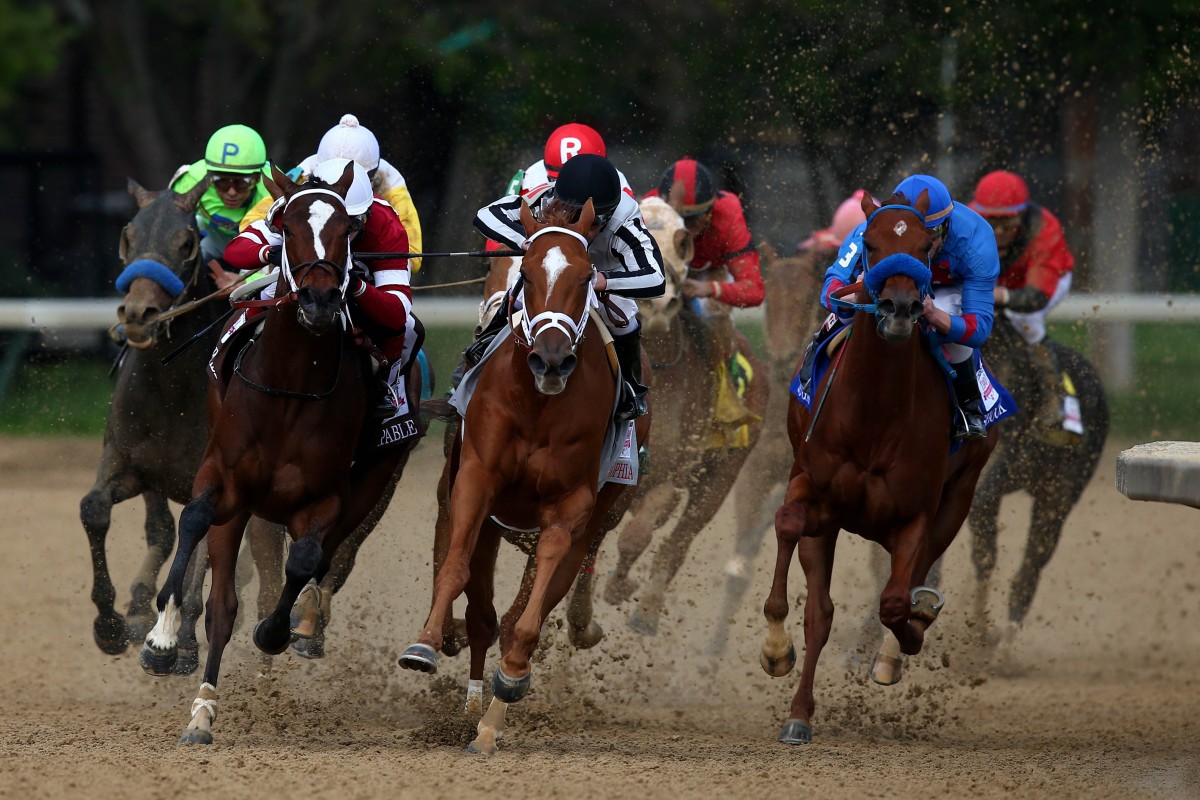 In the rail yard of world thoroughbred racing, Hong Kong has made the spectacular transition from caboose to locomotive in the 23 years since it last hosted the Asian Racing Conference.
And, in the Year of the Horse, Jockey Club chief executive Winfried Engelbrecht-Bresges is eagerly awaiting the 35th ARC as hosting duties return for a meeting, which is so much bigger than its implied boundaries.
"My first ARC experiences, in Singapore and the like, they were very well organised conferences but had a very Asian, regional focus," Engelbrecht-Bresges (pictured) said last week.
I chose the opening topic, wagering as racing's life-blood, with a message that we must take an outside-in view, not an inside-out view
"But the ARC, and especially this one, is not just an Asian conference but the biggest and most important racing conference in the world.
"It has become the primary discussion forum for all key topics in racing - from the sporting side, the integrity side, the technical side, even the operational side.
"I think 250 people have registered for the first racecourse operations seminar at Sha Tin [tomorrow].
"Hong Kong is one of the driving forces of the Asian Racing Federation, and now host of ARC, and I personally think for the brand of the Jockey Club and of Hong Kong, this is comparable with a G8 meeting."
The conference, with more than 700 delegates, will see presentations on subjects as diverse as "big data", cutting-edge television technology, integrity measures in other major sports and the prospects of international racing in South Korea.
Engelbrecht-Bresges said the increasingly global relevance of the ARC was shown by attendance breakdowns.
"We have 35 people from the United States, well over 100 from Europe - people from throughout the world, which makes our thought-provoking conference a wonderful platform to discuss strategies and policies," he said.
"Being in Hong Kong for as long as I have - and I take nothing from the origins of the sport or the wonderful European racing scene - I can see the future is in Asia.
"Twenty years ago, the ARC was a nice gathering to talk about racing, then everyone went their own way, but now it is a dynamic engine for development.
"When I was ARF [Asian Racing Federation] chairman, we set out a clear strategic agenda, allocated responsibility about what we wanted to achieve between conferences, and so we have made progress."
Still, the ARC is not open for everyone, so why should Hong Kong racing fans care?
"The public interest is more in the outcome than the process. Even if you would invite the public, most sessions would be too technical to be interesting," Engelbrecht-Bresges said.
"But the conference is working for a more relevant racing product, geared to the customer. And, in the context of globalisation, to harmonisation.
"If you look at the relevance of our Hong Kong product - for example, 25 per cent of all turnover in Singapore is on our racing, so harmonisation of rules, transparency in integrity and drug testing, they all bring higher customer confidence and that contributes to the health of the industry."
While tradition and history are foundations of horse racing in its birthplaces, Engelbrecht-Bresges believes the lack of them in Asia does not hurt.
"In a changing world, sometimes history and tradition make progress more difficult," he says.
"I'm a great admirer of breeding and the owner-breeders in our sport, but you cannot lose focus on what the customer wants and, for the customer, the focal point cannot be breeding.
"I chose the opening topic, wagering as racing's life-blood, with a message that we must take an outside-in view, not an inside-out view.
"This inside-out look is more difficult to bring to countries with a long history, where there is a domination of the decision-making process by groups, which are not customercentric."
One of the most-anticipated sessions is the last: a long-awaited honest appraisal of China and its seismic implications for racing and breeding when, or if, organised and viable racing begins.
"The reason that we put this on the agenda is because there are a lot of assumptions, rumours, hopes - call them what you will - and I think it best to have a very factual discussion," Engelbrecht-Bresges said.
"We are glad we can draw on the most relevant authority in China, the Sports Administration.
"All equine competitions fall under its remit, so it can really give perspective on the current state of the different initiatives we have seen in provincial areas.
"Everyone can voice plans, but it has to be in the context of an overall framework - and nobody outside of China will decide what that framework is."
Hong Kong is in a unique position to host this discussion as the Jockey Club has been in dialogue with China for a quarter of a century on horse sports, including staging equestrian sections of the Olympics and Asian Games.
"And we have hundreds of thoroughbreds in riding schools in China, so we have a good understanding of requirements regarding training, animal health, and welfare and the organisation of vets, farriers, etc," Engelbrecht-Bresges said.
"Developments in China show there is interest in racing, but we have to look at the wider picture.
The conference opens with wagering, and that session blends well with the last. They are not directly linked, but there is a point where they intersect - you can have dreams, but they need to be paid for."
In between, Engelbrecht-Bresges looks forward to discussions on enhancements to the customer experience.
"It's where we have a significant opportunity to share our own success: revitalising racing, customer segmentation and how we have translated that to technology and facility investments," he says. "It's a chance to pool our knowledge to help everyone."