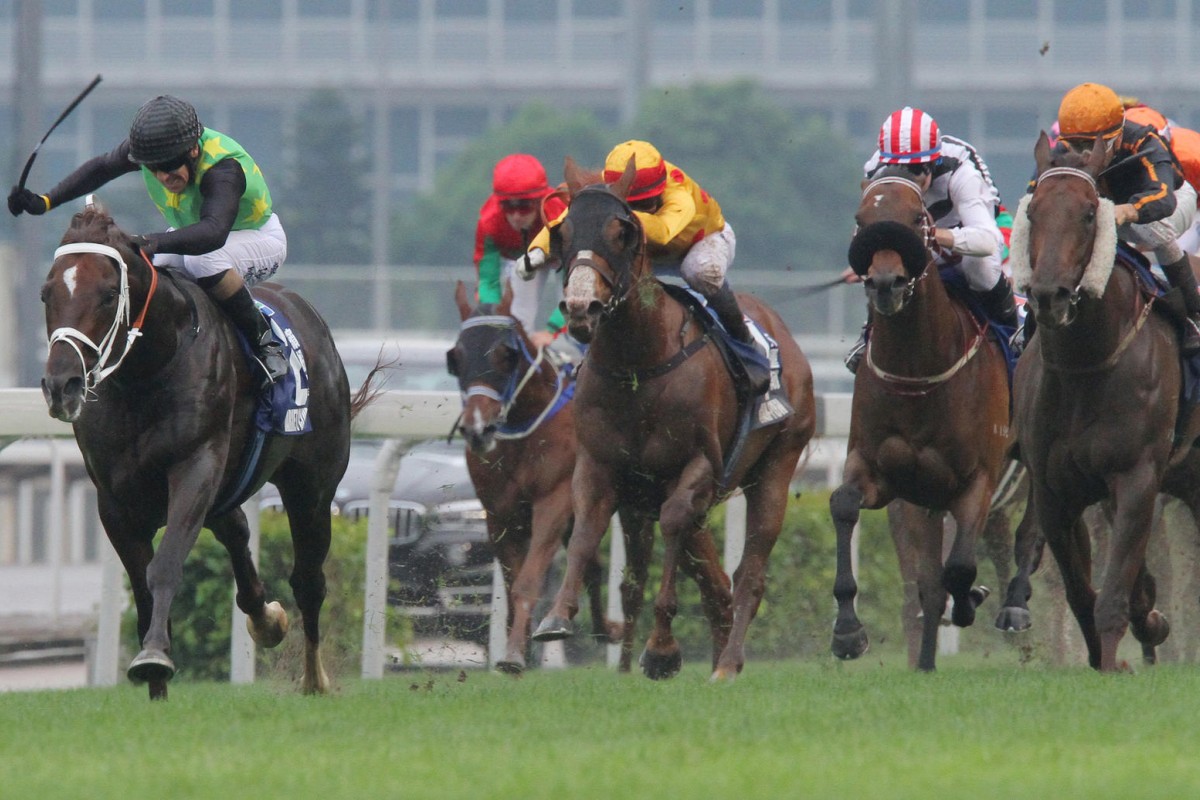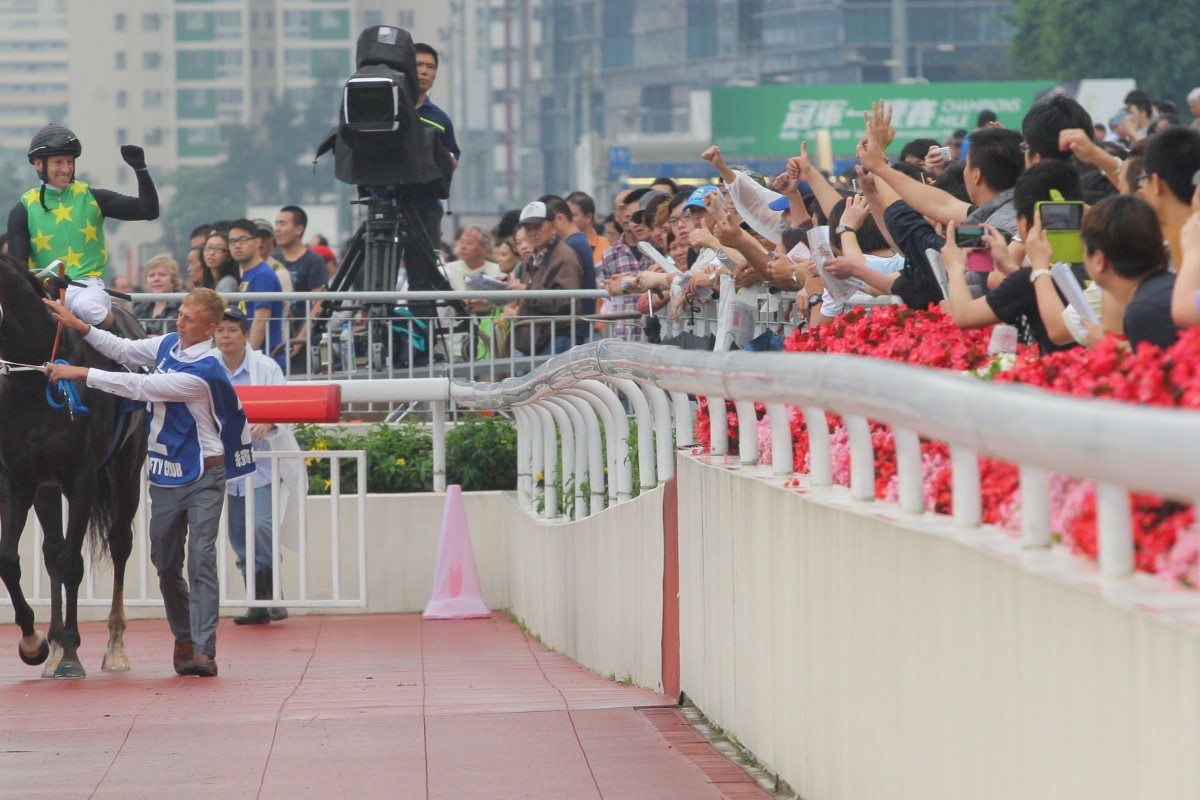 South African champion Variety Club didn't just break the home town grip on the Group One Champions Mile, the Mike de Kock-trained stallion smashed it and threw out a timely message to the world as he gave jockey Anton Marcus the highlight moment of his brilliant career.
Marcus took the race by the scruff of the neck on the forward-running stallion from a wide draw and surged up to sit outside leader Helene Spirit early, then Variety Club turned on the power and broke the will of those behind as owner, Markus Jooste, watched on, for a change.
"It's nice to have kudos heaped upon you, but I have got to give this horse all the credit. He's an absolute professional and I'm merely the pilot," said Marcus, a regular in Hong Kong a decade ago. "This was his litmus test and he came through with flying colours.
"I suppose an international visitor was going to win this race one day - just the law of averages - but to do it with Markus here to see it with Variety Club, it was the crowning moment of my career. Most of the time, Markus isn't on course, but he has been tremendously supportive to me for the last 12 years and to pay him back like this is wonderful."
Jooste said it was a tremendous thrill to win the race for South Africa and he was not alone in playing the national pride card.
"Just a super horse, a privilege to work with," said de Kock. "This is huge for South Africa and great for Markus, who is a massive player in racing at home, and especially in the week of the Asian Racing Conference here. I've had some great highlights and this is up there with all of them."
"We had some quiet confidence - I think the closest any overseas horse had gone to winning this was my horse, Musir, who ran a close third and I knew Variety Club was a much better horse than him. He got over easily enough but they were really running through that mid-section and I think that's where he won it - he just broke them."
De Kock said Variety Club goes to England now, but setting his programme was a job for another day.
"I'm thinking later maybe the Breeders' Cup Mile, but now we'll give him a good rest and a good feed," de Kock said.
"Although he did very well in Dubai on the Tapeta, this was the main target all along and I'm sure he's a better turf horse, there just wasn't a lot for him in Dubai on turf."
South Africa's champions are hampered by severe quarantine restrictions in going overseas, enduring long journeys and periods of confinement to race outside of their country - something this week's Asian Racing Conference will have firmly on its agenda.
"I think if there was not already an incentive for the Asian Racing Federation to facilitate a better travel situation for South African horses to the great races of the world, then we saw one today," said Jockey Club chief executive Winfried Engelbrecht-Bresges, a key mover in the ARF.
The race had been the stage for John Moore-trained Able Friend (Joao Moreira) to show the world what he was made of but he was put in his place, four lengths behind the sensational visitor.
"He didn't just beat us, he broke us into little pieces," said Moreira. "But he is world class. I was very proud of Able Friend, he handled the softer ground but he found a better one than him today."
Gold-Fun's season ended with him struggling in the going, likewise fourth-placed Glorious Days, while Dan Excel was his usual honest self in third.
"We'll put winkers on him now, he's looking a bit dour, and he'll go to Singapore where he can pick up some good money in the Cup," said Moore.