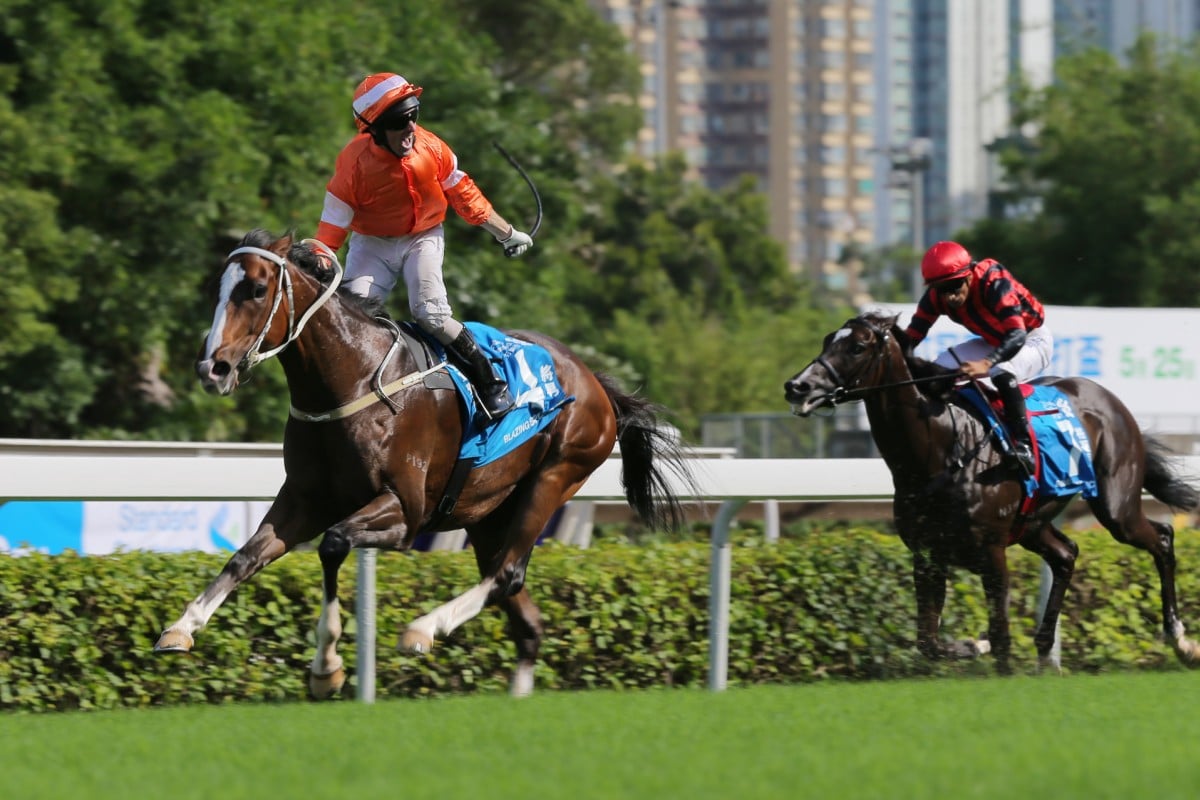 John Moore's team have been a tower of strength in the biggest races all season but it was the day the castle crumbled as Horse Of The Year-in-waiting Designs On Rome was consumed by the graveyard race the Standard Chartered Champions & Chater Cup has become and unheralded Blazing Speed and Neil Callan claimed their biggest win.
Winning trainer Tony Cruz was genuinely surprised, and elated, to find that the upset victory by Blazing Speed, once added to the Stewards' Cup he won in January, netted not only yesterday's first prize of HK$4 million but a HK$2 million bonus for taking two of the three legs of a Triple Crown, which hasn't been won for more than 20 years.
"The syndicate is over the moon about it and so am I," said Cruz, whose belief in Blazing Speed had persisted most of the season but fell short when it came to meeting Designs On Rome yesterday. "We didn't come here confident today about 2,400m, but we will in the future. And we'll take this horse overseas again next season."
Callan said when he let Blazing Speed loose, he had the wind in his sails and the bright sun behind him and kept looking for tell-tale signs of defeat: "I was well into the straight and kept looking down at the ground waiting for the shadows to come - when I couldn't see any, I took a look over at the big screen and just yelled 'come on boy, get to the line!' I love the buzz of winning a big race."
The final Group One of the season proved too much for the horse everyone came to see, Designs On Rome, and just two favourites have won it in the past 16 years. "Every horse is entitled to a disappointing run," said Moore, who has won just about everything else all season. "It wasn't his day."
Jockey Tommy Berry said it was a different animal underneath him, too, unable to cut back the leaders approaching the turn, as he had done in his past three Group One wins. "Can't quite put my finger on it at the moment but usually he gets a chance in his races to catch up and travel, and it never happened," said Berry. "But he's had a long prep; they haven't been easy races, they've been against the best and he's proven himself. He'll be back next campaign."
Zac Purton chased home for second in the main event on Dibayani, but it was his four winners that had trainer Dennis Yip Chor-hong calling the jockeys' championship over.
"Zac's home," was Yip's succinct call, although the jockey wrinkled his nose disapprovingly at the suggestion, despite going 17 wins clear of Joao Moreira with 114 races left. "There's still a long way to go - anything can happen," said Purton, who had the evidence, leaving the course with a two-day suspension from his win on Aerovelocity.