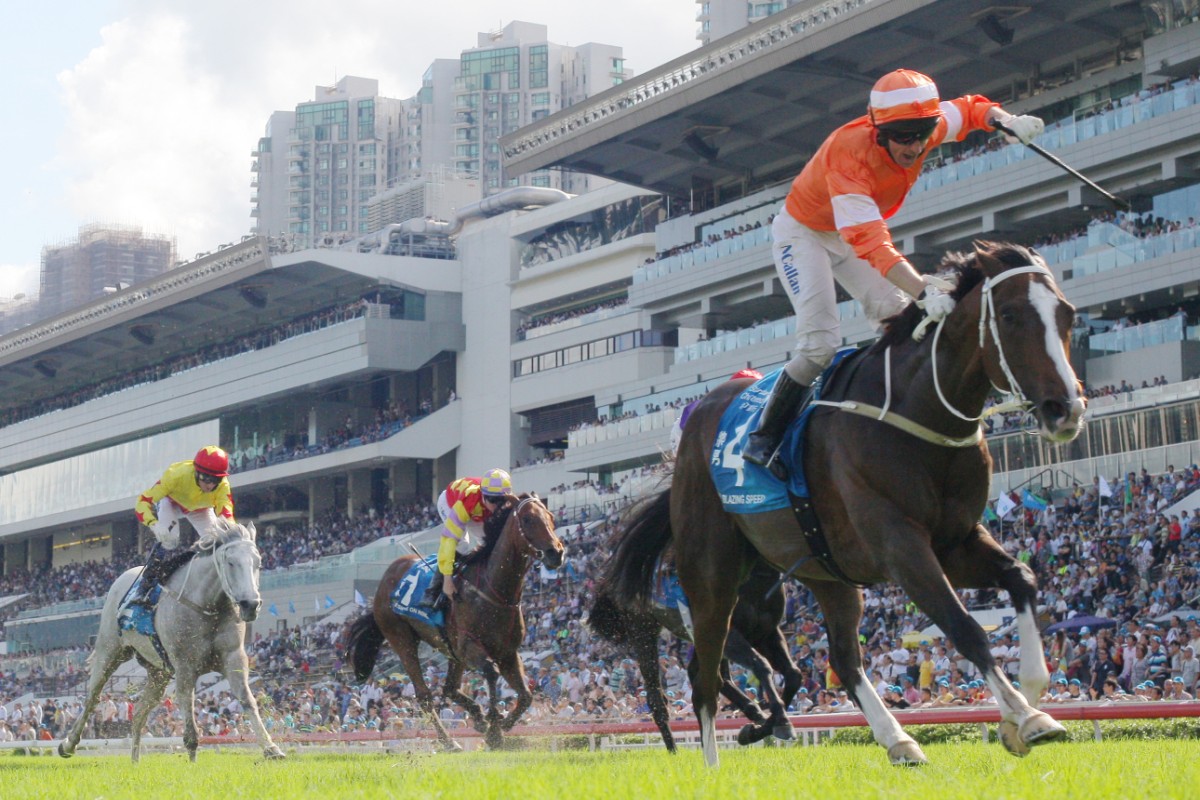 Whatever it is that NAP stands for in our racing form guide, a tipster is on a hiding to nothing when he starts taking long odds-on favourites as his can't miss, sure thing, "this just wins", lock of the day.
A NAP is meant to be the best bet on a race day from an expert, but where the acronym NAP – if it is in fact an acronym or an abbreviation – comes from is a point of conjecture. What isn't up for debate is that a tipster should carry a high degree of confidence in selecting a NAP.
Some say NAP comes from the ace hand in a French card game and is short for "Napoleon", while others contend it simply stands for "not a problem". Well, there was a problem on Sunday for anyone who backed Designs On Rome.
When yours truly labelled Designs On Rome as the best bet for Sha Tin on Sunday it opened the floodgates for a torrent of abuse – and that was before the race.
"Thanks scoop, so you think the horse that has won three Group Ones in a row and has already locked up Horse of the Year and is $1.40 should win. No wonder they call you an expert," read one particularly nasty Facebook message from a "friend".
"That was sarcastic," they kindly added, as if I didn't know. "You moron. It's going to get rolled, I would lay it on Betfair if I could."
Sure enough, that great graveyard of a race, the Standard Chartered Champions & Chater Cup, claimed another high-profile victim.
Two seasons ago it was Ambitious Dragon being beaten by Liberator, and last year California Memory showed us that actual staying ability isn't so important in one of only three 2,400m races on the Hong Kong calendar by thrashing better credentialled Dominant.
In hindsight, taking a $1.40 chance as a NAP was silly, especially given previous experience. Amber Sky copped the dreaded kiss of death at the first meeting of last season, the $1.20 favourite crumbling under the weight of expectation and getting some sort of NAP-induced health condition in the middle stages.
Since then, free of my NAP-ing, Amber Sky has collected a couple of Group Ones and hopefully Designs On Rome can bounce back and do the same.
Sunday's race was a superb example of how race tempo can be everything and render questions of stamina irrelevant. Even if Designs On Rome was at his best – which it appears he wasn't – he would have had to run better than ever before to catch the leaders after they walked through the middle stages.
It could have been worse for my followers. The "next best" selection was Faster More and even though he ran fourth, he never looked likely as 2.1 top pick, floundering away like he needed a bigger set of blinkers, not the removal of them.
A tipster is already set a tough task when selecting a top four in every race. There's no room for an explanatory clause saying "I don't really like this race and would rather bet on Nigerian football's lower league cup games".
There needs to be a set of selections for every race, whether confidence is high or low. Not that we are complaining. As of Sunday, Happy Lucky Dragon Win was on top of the straight win bet table and set to receive a "complete wardrobe" from Sam's Tailor – that is if we can hang on from rampaging rookie Andrew "The Griffin" Hawkins.
But consider this a public apology to anyone who did their life on Designs On Rome, and a promise: between now and the end of the season, no more odds-on picks as NAP.