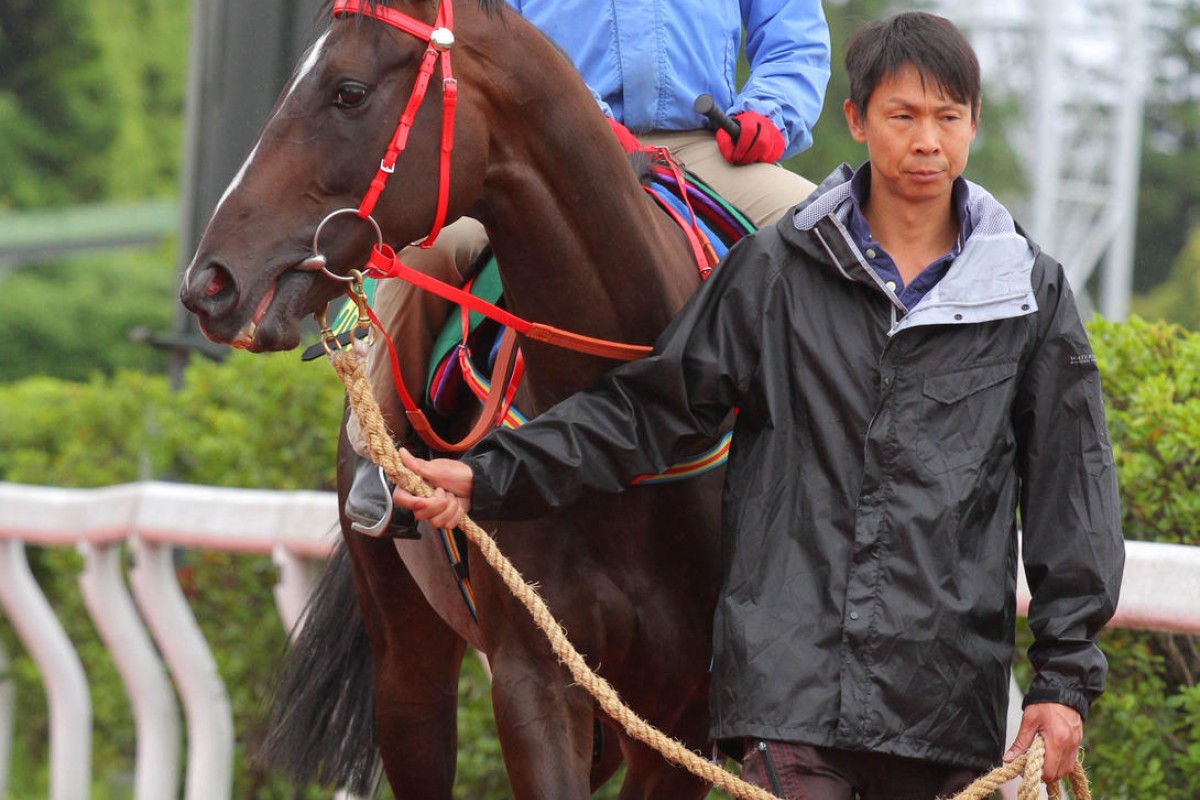 John Size-trained Glorious Days was handed a shot at redemption in the barrier draw for the Group One Yasuda Kinen at Tokyo's Fuchu racecourse tomorrow, with a return to the same gate he messed up at the start 12 months ago.
Glorious Days drew nicely in barrier six for the 2013 Yasuda Kinen, but threw away any positives by blowing the jump and Size's delight with Friday's draw must be tempered by that memory.
"I'm happy with that - it's a good draw," Size said.
Fuchu is quite testing - there's a big, long straight with rising ground and it might be setting him too much to do
"Last year he was slowly away, but you couldn't say that's a habit for him. The only time he has really done it has been here [in Tokyo], so I'm hoping he'll begin cleanly on Sunday."
If the six-year-old can jump with the field, the draw is even kinder than it first appears, with most of the speed in the race either immediately inside or outside him.
The designated leader is in barrier eight, exciting three-year-old Mikki Isle, who is looking for his sixth straight win over the distance after landing the NHK Cup against his own age at Fuchu last start.
But there are also forward runners in Red Spada (gate two), Curren Black Hill (three), Real Impact (four) and Whale Capture (seven).
That surfeit of pace inside may be likely to discourage any wide-drawn runners from charging forward early and give Glorious Days a chance to fold across into a midfield position chasing the pace.
In his last two attempts in the race, Glorious Days settled in the back third of the field, but Size indicated that he would like to see the gelding closer.
"He gets well back at Sha Tin, the only other track he's raced at, and we've found he races well there ridden like that, but Fuchu is quite testing - there's a big, long straight with rising ground and it might be setting him too much to do getting too far back in the field," Size said.
Glorious Days was a picture of relaxed health cantering steadily around a soggy Fuchu dirt track on Friday.
"The horse seems normal and within himself, and there was nothing out of the ordinary in his movements this morning. The sloppy going didn't bother him at all - he concentrated on his work with his head down and watched his footing," said Size.
Jockey Joao Moreira, making his first appearance at the Fuchu track, will be on hand this morning to see Glorious Days do something similar, but Size said he was not aware of any plan for the Brazilian to walk the track to familiarise himself with it.
However, Moreira will get a first-hand look at the ground as he has been booked for four other rides on Sunday.
The draw was less kind to some of Glorious Days' local rivals, with the headline horse, Just A Way, pulling gate 10 in the field of 17.
He is expected to settle well back in the field under Yoshitomi Shibata, who is substituting for regular jockey Yuichi Fukunaga, who is suspended.