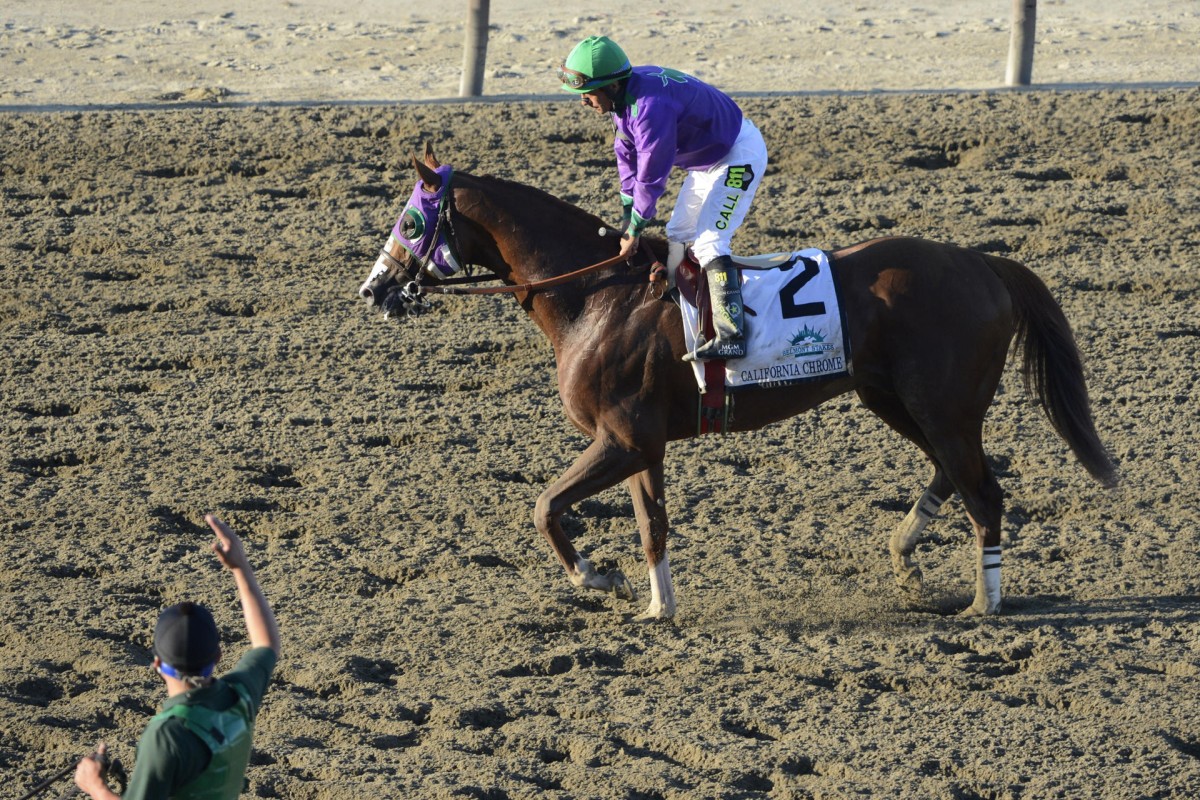 One of the more curious aspects of raising prizemoney - not just here; it seems like it happens everywhere - is that there always seems to be an accent on bigger rewards for those horses that don't need them.
Graphically represented according to ability, a horse population is a pyramid: there are not many at the top point where the big talents lie, then the numbers get bigger as you progress downwards and the biggest group is the average and below average horses that are the floor of the pyramid.
Those are the horses who have the toughest time paying the bills for their owners and there is an argument that they are the ones most in need of stakes increases, but they don't get the same boost and Tuesday's news from the Jockey Club deliberately did not attempt to address that.
We might find that horses are as likely to have ability in inverse proportion to their cost as they are to have a talent that justifies it
Instead, there were lifts for the top of the pyramid, where the money is already good, big bonuses for horses who are already winning the richest events on the calendar, and a widening of the gap between "rich" and "poor" horses.
The intention is to give encouragement to owners and trainers to win in Class One or Two, but that intent carries a couple of assumptions.
Assumption one is that, by raising the rewards for higher grades, owners will go out and spend more money to get their horses to win those bigger cheques.
That suggests that it is as a simple equation - spend more money, you get a better horse - but the world doesn't work that way.
We don't have to look any further than California Chrome to see the fallacy of the price tag.
And, if we do look further, we might find that horses are as likely to have ability in inverse proportion to their cost as they are to have a talent that justifies it.
We recall at one point in Australian racing history in the 1990s when the top 10 earners of all time had all been cheap, ill-bred beasts, who just happened to run fast.
And don't even start on how slow the top-selling lots at horse auctions usually turn out - trainer Gary Ng Ting-keung even pointed that finger at the International Sale recently when sale topper Longwah Amber broke his maiden.
The other implication of lifting higher grade money to incentivise wins in those classes is that the money offered currently isn't sufficient encouragement. But once you take that pill, the side effects don't go away easily.
We aren't betraying any secrets if we suggest that there are trainers and owners here who don't want to get their horses squeezed dry and to their upper limit in the ratings; who would prefer to keep their horses in a place on the ratings ladder where they might have some ratings points in hand for whenever "today's the day".
Sure they want a Class One horse but they want it running in Class Three.
There's a good reason why the highest class races are generally populated by horses from the same leading stables. It's partly because they have superior trainers, but also because they have a different agenda.
To some others, the winner at the top of Class Three who might then squeeze out a Class Two with a light weight isn't always desirable - that win in the higher grade might take the horse to a place in the handicap from which it could take a very long time to come back to somewhere competitive.
So, implicit in the Class One and Two win bonuses was an attempt to balance that thinking against a much bigger prize for suffering that fate.
Time will tell whether it has the desired effect - remember that the bonuses only go to the winners, and a couple of near misses with minor placings can still push a horse's rating up as far as a win, but without the big reward.
---
Let's not be half-pregnant about necessary evils of the all-weather track
It is no secret to regular readers of this column that we are no fans of the all-weather track but we'd like to request more of it.
What? What? What? No, just hear us out.
The inability to use Happy Valley until late October was unavoidable and the bullet has been bitten, as the action shifts to the dirt for midweek fixtures for the rest of this term and the start of the next.
What we don't quite understand is the need to throw in two races tonight, for example, on the turf. If we must switch a few meetings from the Valley to the all-weather, why be half pregnant about it?
Is it some sort of concession to our view that all-weather racing is an ugly, inferior product that punters can't handle for an entire night?
At the very least, being consistent and making these meetings 100 per cent dirt fixtures adds a few more races to the relatively limited database of all-weather form.
---
John Size keen as ever on Yasuda Kinen, but it's a tough ask
Eight years on from Bullish Luck's Yasuda Kinen win, another victory for Hong Kong in the feature mile isn't looking any closer.
Crucially, John Moore goes everywhere else, but does not seem to have any great desire to race in Japan, and he has had most of the good horses in town for the past eight years.
John Size, on the other hand, shows little interest in going anywhere else overseas but will almost certainly keep going back to Japan in June, for the Yasuda Kinen.
The Japanese races are a fairly short flight in and out, the change of climate is minimal and it's a simple assignment in terms of travel and logistics - especially with the Yasuda Kinen taking place when our season is all but over and thus offering a good break afterwards rather than a horse having to return home to race on.
But it's hard to escape the fact that it's a tough ask on the track as Japanese milers are a strong group on their home soil, even without the likes of Just A Way fronting up.