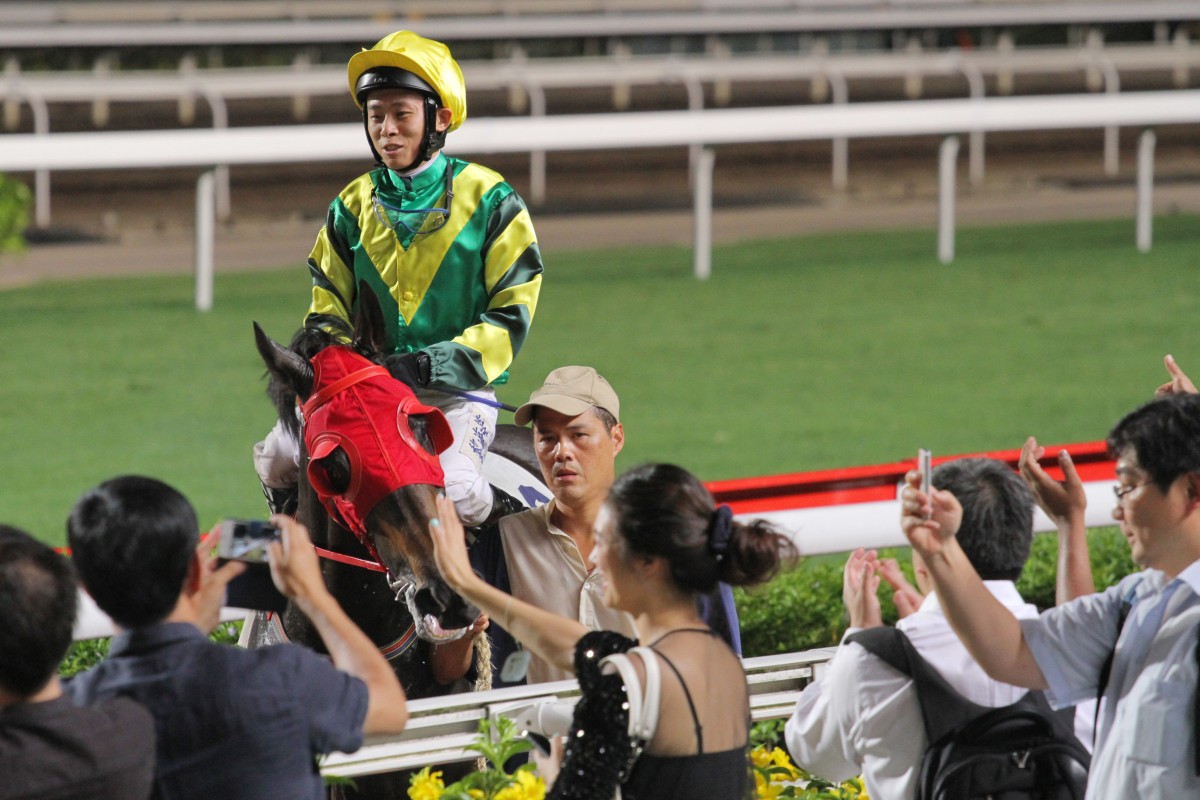 In the space of eight days we've experienced a race meeting without horses and a racecourse with no beer – and this Wednesday night we have what shapes as a meeting with no spectators, beer or atmosphere.
The old "go to the racetrack and write a first-person colour piece" is perhaps the greatest ruse known to sports journalism – one Australian scribe once dubbed it "getting paid to drink and gamble" – and heading to an under-renovation Happy Valley last Wednesday was a surprisingly colourful experience, even without the stars of the show.
The Happy Valley course proper is out of play until October as drainage work on the infield means two large sections of the track have to be dug up, with mid-week racing moved to Sha Tin.
For the next three meetings, a forgotten application form from the Jockey Club means there's no alcohol being served to members. Now the privileged, or at least their drivers, will have to stop at 7-Eleven to pick up takeaways like everybody else.
So what is better: a meeting without horses, or a meeting without spectators? That's the choice for the rest of this season and the start of next.
Then you have a racetrack with no beer.
Thankfully, the beer taps are still flowing freely in the public section. Had the situation been vice-versa last Sunday, we would have had a full-scale class war on our hands – particularly with a Triple Trio that refuses to go off.
The-meeting-with-no-horses experience compared favourably to actually going to a Sha Tin dirt mid-week meeting. For a start, Happy Valley is walking distance to Wan Chai, so if you end up skint you can at least get home without trying to hurdle the gates at the Fo Tan MTR station and dodge the transit cops.
Besides, Sha Tin mid-week meetings are a post-apocalyptic experience – it seems there's nobody there but trainers, jockeys and western tourists who read somewhere that racing on a Wednesday night is the thing to do.
Dressed covertly in jeans, T-shirt and baseball cap, with a trusty SCMP Racing Post guide tucked under the arm and Miss Dragon Win in tow, we headed for the public section – eschewing the Happy Wednesday party and booming rock band in a nearby section – not knowing what to expect.
Directed to level three of the grandstand, we found a crowd diluted down to its purest form – the most desperate, hardcore punters imaginable.

Firstly, the entry price was fair, and what it should be at most racetracks around the world – free. That's a discount on the usual general admission fee – next to nothing – and they gave us a couple of HK$20 food and beer vouchers, too. Milk tea and chicken wings here we come.
Buying a racebook seemed to confirm the idea that people either didn't know or didn't care there were no horses racing, as we were issued a friendly reminder by the Jockey Club staffer manning the counter: "You know there are no horses racing here tonight?" – as if it were a disclaimer.
"That's a huge relief," I replied. "Especially given there is a cavernous 30-metre by 30-metre hole that looks like an open cut mine with a 60-tonne excavator in the bottom of it right in front of the grandstand. I was wondering how the horses and jockeys would navigate that."
Sitting in the grandstand with 2,533 other hardy souls, looking past a racetrack with no horses to a giant infield screen displaying horse racing was quite surreal.
It felt like outdoor cinema for gambling addicts, and from a punting perspective the evening didn't begin well. To be honest, it didn't end well thanks to a string of unexpected events, like the deadly combination of Alex Lai Hoi-wing and Gary Ng Ting-keung saluting. Food vouchers, we discovered, are not legal tender.
A crowd of 2,500-plus is more than many major racing jurisdictions get for a meeting, and at least there was beer and fancy dress, too. One punter came as an army deserter (then again, maybe he was), and another female patron – apparently a regular – was wearing a Nemo fish hat for luck. She was still better dressed than former trainer Andy Leung Ting-wah at Sha Tin.
At least they looked like they were winning on the punt. Our budget was blown even before our best bet went around – unplaced debutant Clever Beaver in race six, whose name started a Twitter storm of smuttiness that had already descended to the gutter by midday.
Meanwhile, a smug Miss Dragon Win ground away with a painfully patient tactic of boxing what seemed like half the field in quinella place bets, somehow taking home a marginal profit and then proceeding to lecture us on the finer points of form.