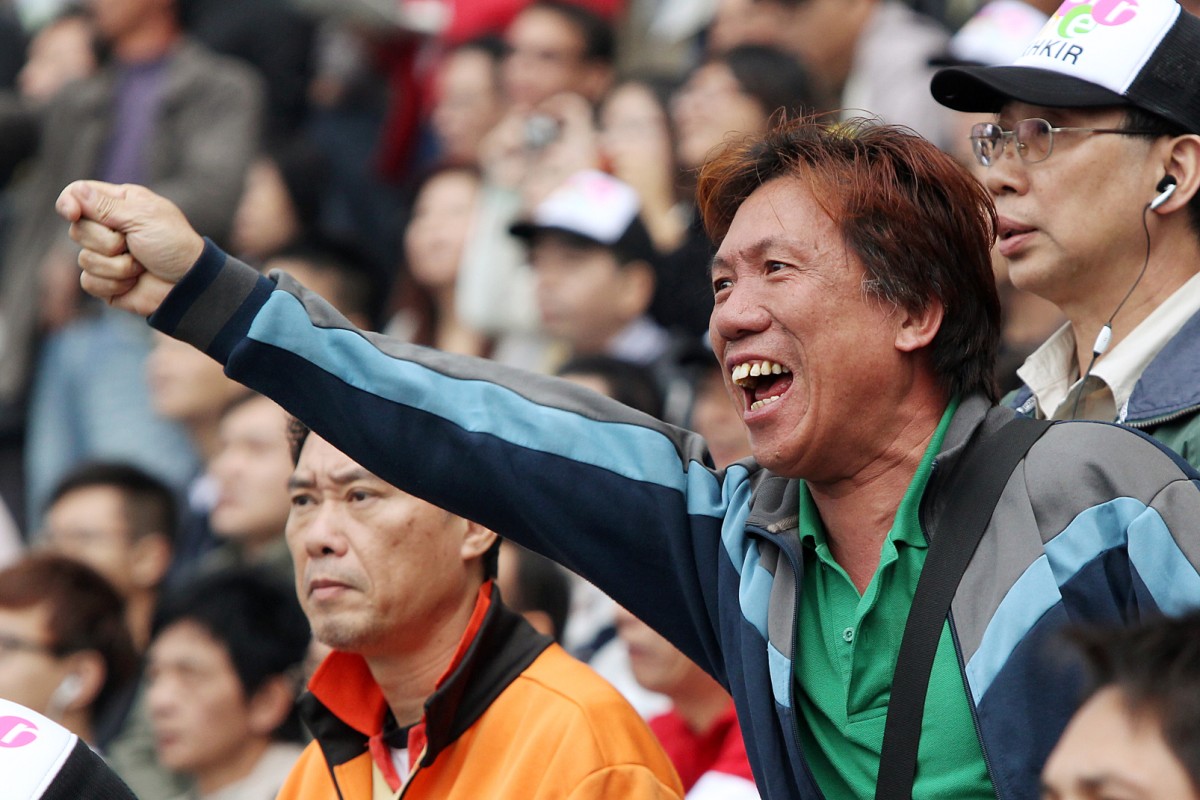 Granted, there are still four meetings to complete, so we are going off earlier than usual but once again punters have honed their winner-picking skills further this season, though the make-up of the fields and the market are not making it any easier to finish in front.
There is a squeeze at both ends - better and more information that sees punters improve their "performance" (in terms of working out the best chances) year on year and a squeeze at the other end with less competitive racing.
Early this season we did marvel in this space at just how good the punters were, when favourites at one point were winning at a ridiculous, unsustainable rate.
More public picks have won this season than in any of the years we have on file, going back to the handover
It has come back a bit, and could change further if favourites underperform between now and July 7 but, as it stands, more public picks have won this season than in any of the years we have on file, going back to the handover.
And we suspect it is the highest rate in history as only recently has that figure started to bump through 30 per cent.
More than 32 per cent of outright favourites have got the money - not unusual in most places in the world, where 33 per cent-plus might be considered normal, but here we like to talk about how competitive the racing is and that figure has averaged a few percentage points lower than that long term.
The public is better at working out who the winners should be, simple as that. And the average favourite odds of HK$30.29 for every HK$10 were shorter than most years too, reflecting that.
The squeeze on the other side has been something we've touched on at different times previously, and that's the growing number of "no-hopers".
To now, the 731 races this season have consisted of 9,087 runners and 1,009 of them started at official odds of 99-1. That could mean 99-1, it could mean 500-1, but we bunch them together as the runners to which the market gives no chance.
And 1,009 - just over 11 per cent - is a lot.
Just under 9 per cent of runners were in that bracket last season, and under 8 per cent the year before. The only recent figure even in the same ball park was 2010-11, when a tick over 10 per cent of runners went out at 100-1.
Those are runners taking very little action at the windows and, if we calculated the real market interest in outsiders, ie with the Jockey Club takeout included, there would be many more.
Hong Kong might boast envious average field sizes of over 12 runners a race but take out the no-hopers and it doesn't look as sexy, and the market seems to be better than ever at separating the wheat from the chaff.
Where the market did trip up this season was at odds-on. Yes, betting odds-on favourites is a dreadful path to take in any season but some are worse than others and this one has been despicable.
Just 29 of 74 odds-on favourites have won, and that's an appalling 39.19 per cent - at a flat bet on every odds-on favourite, a punter would be losing 35 per cent on turnover or double the takeout rate.
For something different, and less dry, we also had a look at trainer changes.
Colleague Michael Cox made mention of this factor in his Happy Lucky Dragon Win blog and it made us wonder just what sort of impact it had.
Obviously, this scenario was probably impacted by the fact we had outgoing and incoming trainers this season, as Benno Yung Tin-pang and Chris So Wai-yin took up new licences, and there were a lot of yard changes on that basis.
From 246 horses running first time for a new yard, just 24 of them won, but it was only a small loss on turnover as a bet - there were some long-odds results among them.
And So, winning with six horses at the first time of asking, led home Francis Lui Kin-wai with four wins, Yung and Tony Millard on three wins.