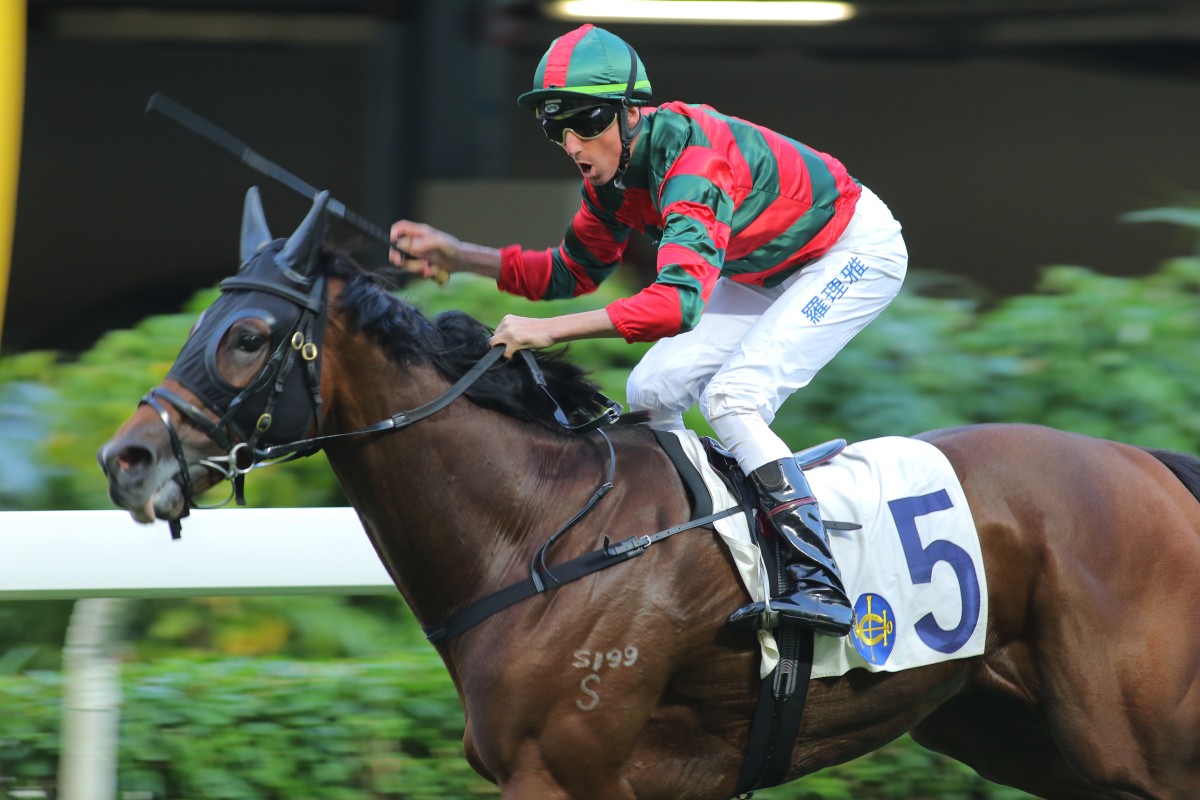 It only took two years, 19 starts and plenty of patience but Photon Willie managed to land his first Hong Kong win at Happy Valley and trainer Paul O'Sullivan said it had coincided with a seachange in the gelding in the stables.
"You see it in some horses when they have been here for a while and they come to terms with being here and the attitude shift this season has been quite noticeable in Willie," he said. "If you went in his box before, he'd eat you, but now you can go in and pat him like a pet. He's a calmer, happier horse."
But he is a horse who still needs it all to go right for him and that's what he got under a perfect Nash Rawiller ride yesterday.
"He still needs the circumstances to go right for him and he got the pace on today and at the 600m I saw he was travelling and said quietly, 'Please get a clear run', because there have been other times he has travelled up well then got blocked," O'Sullivan said. "And they cracked open the right way and in the right place and he didn't have to even change course."
Photon Willie has had a habit of going fiercely in his races and O'Sullivan said the days of stretching the six-year-old out to middle distances are probably behind him.
"I think one thing we've worked out is that he doesn't want to go a step beyond a mile," he said.
"We've tried him at 1,800m and 2,000m and the problem isn't his stamina as much as it's that they stop and start in those races. It doesn't suit him and then he gets his head up and gets awkward.
"In the mile races he gets enough speed to keep him happy and it tends to be more consistent so he can relax and finish off like he did today.
"Now he's got one and his attitude is so different, I'm hoping he might win another."
Rawiller said he had suggested Happy Valley for Photon Willie, despite him being a backmarker. so he was pleased to see the move pay off.
"He has an explosive turn of foot, but it is only a 100 or 150 metre sprint and the the tricky part is containing it," the jockey said.
"If you let him do too much in the run he loses that turn of foot and doesn't accelerate."