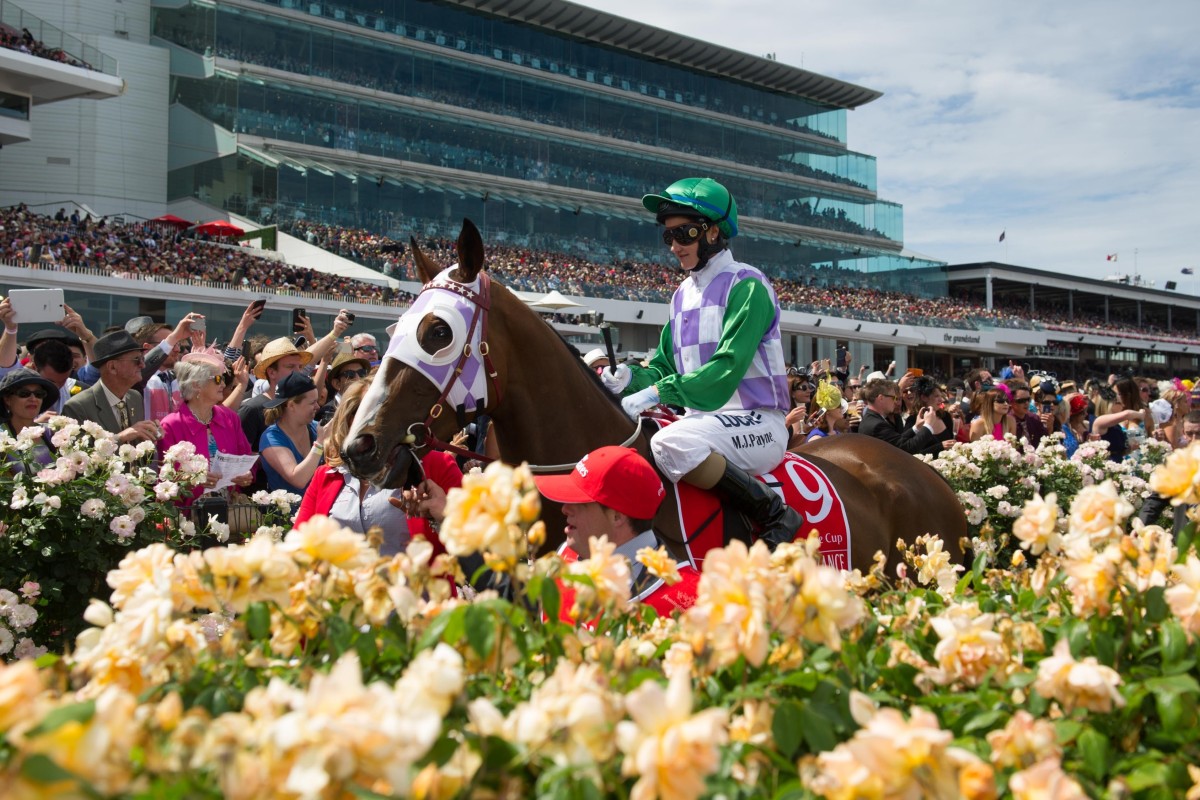 If Vintage Crop was the winner the Melbourne Cup needed in 1993, then Prince Of Penzance was the winner that the great race needed in 2015.
The Irish stayer Vintage Crop started the process of changing the Cup from a local event to giving it a global focus that, with so much money at stake in an area of racing which is not exactly an Australian speciality, has been threatening to take the race that stops a nation out of that nation's hands.
A New Zealand-bred of no great consequence, developed steadily over the last three years by a down-to-earth guy in Darren Weir for owners who are not sheikhs or billionaires, and winning the race with the assistance of the handicap. That's the Melbourne Cup as it once was
Internationally trained runners arrived in stronger and stronger waves every year and those which weren't foreign-trained also had a growing disconnect with Australia, as they were not horses which had matured and risen through the ranks there but foreign products purpose-bought for the race.
Not that it lessened the event. The global focus was changing the character of the race while lifting its importance and performance strength, and 12 months ago it seemed "careful what you wish for" had become the best response when there were calls to restrict foreign runners.
Maybe that would be the case again if Max Dynamite had arrived to spoil the history-making result on Tuesday, but he didn't.
And Prince Of Penzance carried Michelle Payne to a memorable first Cup win by a female jockey exactly 100 years after the first (official) female owner won it - to us, female jockeys are the world's foremost female athletes since they get no head starts or concessions vis-a-vis the men - and doing it the way that Cup winners had won for over 130 years before Vintage Crop. A New Zealand-bred of no great consequence, bought as a yearling, developed steadily as a racehorse over the last three years, by a down-to-earth guy in Darren Weir for owners who are not sheikhs or billionaires, and winning the race with the assistance of the handicap. That's the Melbourne Cup as it once was.
We could talk about the rail bias that assisted Prince Of Penzance, or the very slow tempo that put a pen through half the Cup field's chances when the race was not even one-third complete, or the interference that destroyed a few more hopes.
Tempo, interference and bias, those are racing matters that greatly affect every race run everywhere, even though there is a tendency to presume the world's so-called majors are not sullied by them.
Vintage Crop was the win that took the Cup towards a higher plane, but Prince Of Penzance redressed a balance becoming tilted too much that way and gave the people's race back to the people. For this year anyway.
---
We all know why Dye is not cast, though he should be
Raymond Shane Dye's performances at the Melbourne racing carnival have had some racing fans asking us why the Jockey Club's difficulties with assembling the English language commentary team have not included an attempt to snare the former top jockey.
Dye, who rode a century of Group Ones in a 20-year career that included over seven seasons and almost 400 wins in Hong Kong, has been a part of Racing Victoria's coverage via its Racing.com channel in the last couple of weeks and has been very well received by viewers.
The New Zealand-born jockey was always a keen form analyst during his riding career and has forever been characterised by a willingness to express a strong opinion of his own regardless of the common wisdom or what others might want to hear.
His pull-no-punches style has won some fans again this carnival from many tired of the flaccid political correctness that has invaded racing commentary as it has every aspect of commentary these days.
What is relevant to Hong Kong's commentary situation though is that Dye still lives in this part of the world and follows the racing very keenly as a punter, even though his riding career ended half a decade ago.
It's an interesting thought, but we can't see Jockey Club officials inclining towards having the outspoken Dye on the commentary team even if he was affordable - and he probably isn't.
---
Composite win is not the way to go, Triple Trio is
A little bit of housekeeping stemming from last week's column about the opening day of composite win, where we had the figures absolutely wrong as the new style of win betting took up 5 per cent of the win betting on the day, not the overall betting on the day.
Apologies. That's a significant difference as win betting takes up only about 20 per cent of the overall betting and thus only one-fifth of the handle to which we attributed 3 Pick 1 or just HK$13 million.
Having got that sorted out, now we're really confused as to why the Jockey Club seemed so pleased about composite win averaging only HK$1.3 million a race. That was where the failed Bracket Win kicked off too before a precipitous fall. At least, a tiny drop camouflaged inside the much larger win bucket, 3 Pick 1 won't ever be the same embarrassment as Bracket Win.
As we said previously, we don't expect that 3 Pick 1 will improve and it was down to HK$1 million a race on Sunday at Happy Valley and the new Winning Region composite win wager on the Melbourne Cup looked to hold similarly.
If anyone is expecting to see turnover growth from composite win then they are going to be sorely disappointed.
If there is an area which might offer positives for turnover then that (we hope) might be the poor old Triple Trio, a shadow of its former self but capable of some revitalisation when it becomes available to the commingling countries.