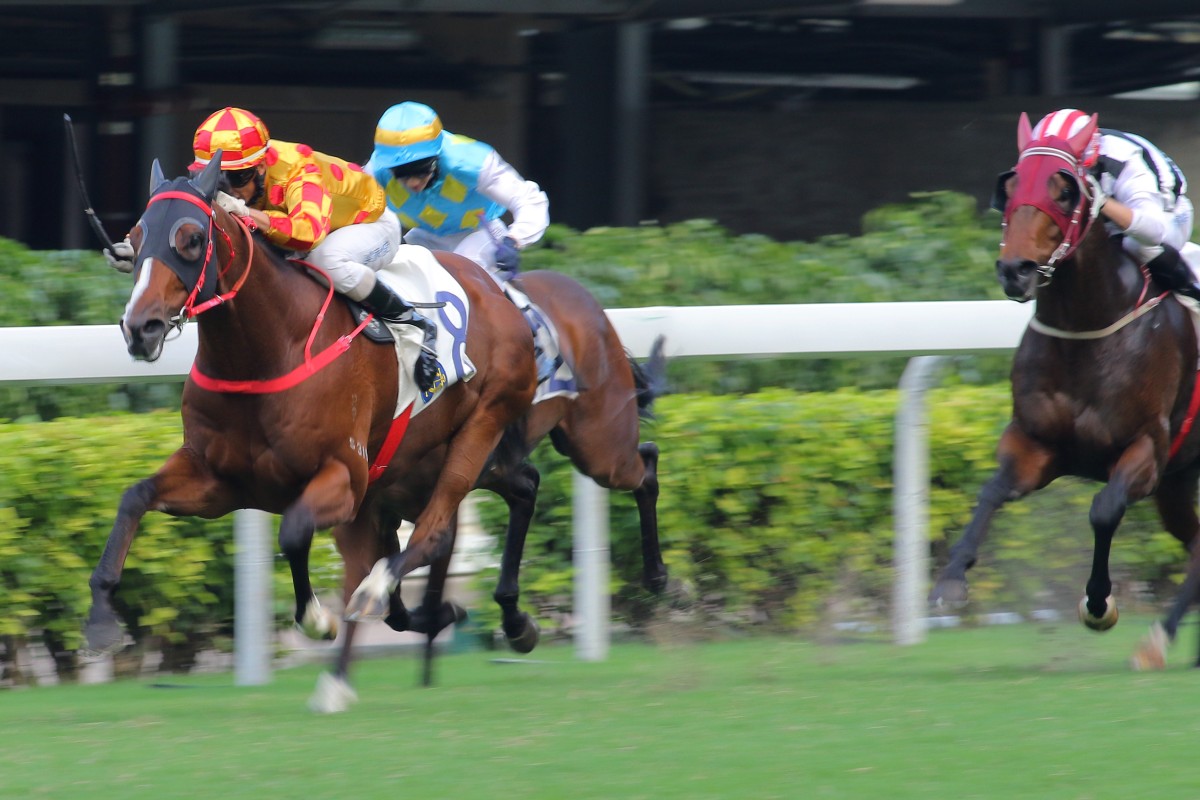 John Moore's stable is slowly getting into gear and the reigning champion trainer produced another couple of horses last Sunday at Happy Valley, which are on their way to winning soon.
Moore had only a light representation of three runners at the Valley fixture, with Griffindor winning and both San Nicasio and Happy Meteor both looking to be within a run or two of doing the same.
Happy Meteor donned blinkers for the first time after two quite lacklustre efforts to open the term and it seemed to bring something better after the gelding had a soft run just trailing the speed.
He was no match at all in third placing behind the in-form and impressive winner, Romantic Cash, but it was a very significant improvement on what Happy Meteor had been doing.
Last season, Happy Meteor also took some racing to get his act together, catching the eye at his seventh run in Hong Kong before a win at his eighth, and he looks to be following a similar path again, but perhaps won't take quite as many runs this time.
This was a good enough performance to make him competitive next time in something similar and probably only one run off reproducing his best form, which should see him winning in Class Three.
Former Melbourne-based San Nicasio's run was in a similar vein behind Strathmore, coming off a modest first local appearance with an improved effort for seventh beaten just over two lengths, and he may have finished a little closer but for getting on the heels of a weakening leader in the last 70m of the race.
San Nicasio had a nice enough trip and his opportunity to be in the finish, but still appeared to need it at his second race appearance since February.
Expect him to tighten up again for the run and bear in mind that his minor Group form against his own age earlier this year was over slightly further than the 1,200m at the Valley.
He peaked with a win over 1,400m, although the Group Two tag flattered that particular race, and may even get a little further now as an older horse.