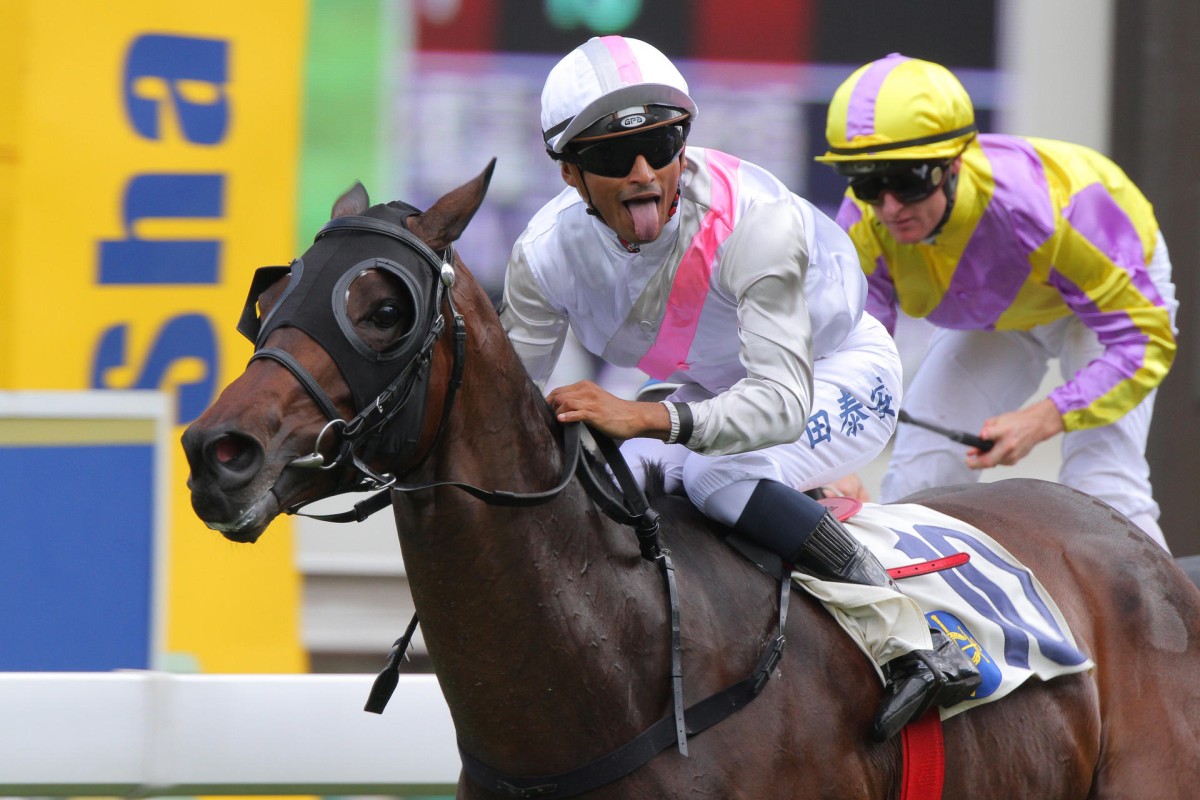 Tony Millard-trained Top Act has always threatened to one day win a nice race and the Group Three Sa Sa Ladies' Purse (1,800m) at Sha Tin this afternoon looks made to order for him to deliver on that threat.
Millard won the race six years ago with lightly weighted Iron Fist, a horse of some talent and a few issues who occupied a place just outside the serious performers in town and Top Act (Richard Fourie) is of a similar ilk.
Although connections did eye a Derby run with him last season, he didn't quite make the cut and his form before and since suggests he would have been out of his depth but under the handicap conditions of today's race, he can bowl over more talented opposition.
Top Act turned in a career best first-up this season at Happy Valley, chasing home into third over 1,650m, then followed with his third to Bubble Chic over the Sha Tin 1,800m - the only time he has been to Sha Tin 1,800m in four tries and not won.
From gate 13, Fourie had to fire the gelding out and use him to cross over and that meant Top Act working during the only fast part of the race early. He got a nice run midrace, with the winner on his back, but had to step up again too soon. The leaders didn't last much further than the 400m mark, Top Act challenged and then tried to hold off the finishers for almost the length of the straight, so he did a good job to be beaten a neck.
Contrast that with the trip he maps to get today from gate six - two of the five drawn under him are frontrunners, Khaya and Fantastic Kaka, and the other three have just middling early speed. Top Act should land in an ideal trailing spot and save himself for the finish this time.
Tempo is key to most races and certainly will be to this one. Two of the three leaders are trained by Peter Ho Leung, so Flame Hero and Fantastic Kaka probably won't cut each other's throats and, in a visor today, Flame Hero looks the likely frontrunner.
That leaves Khaya, unreliable at the starting gates anyway, but it would be out of character for him to set or cause a vigorous speed in any case.
All of which probably plays against Top Act's main danger, Got Fly (Douglas Whyte). He too has a great record at the Sha Tin 1,800m, unbeaten in two tries, and can sprint strongly off a slow tempo but he will need to as he gives Top Act at least nine pounds at the weights and very likely a head start too.