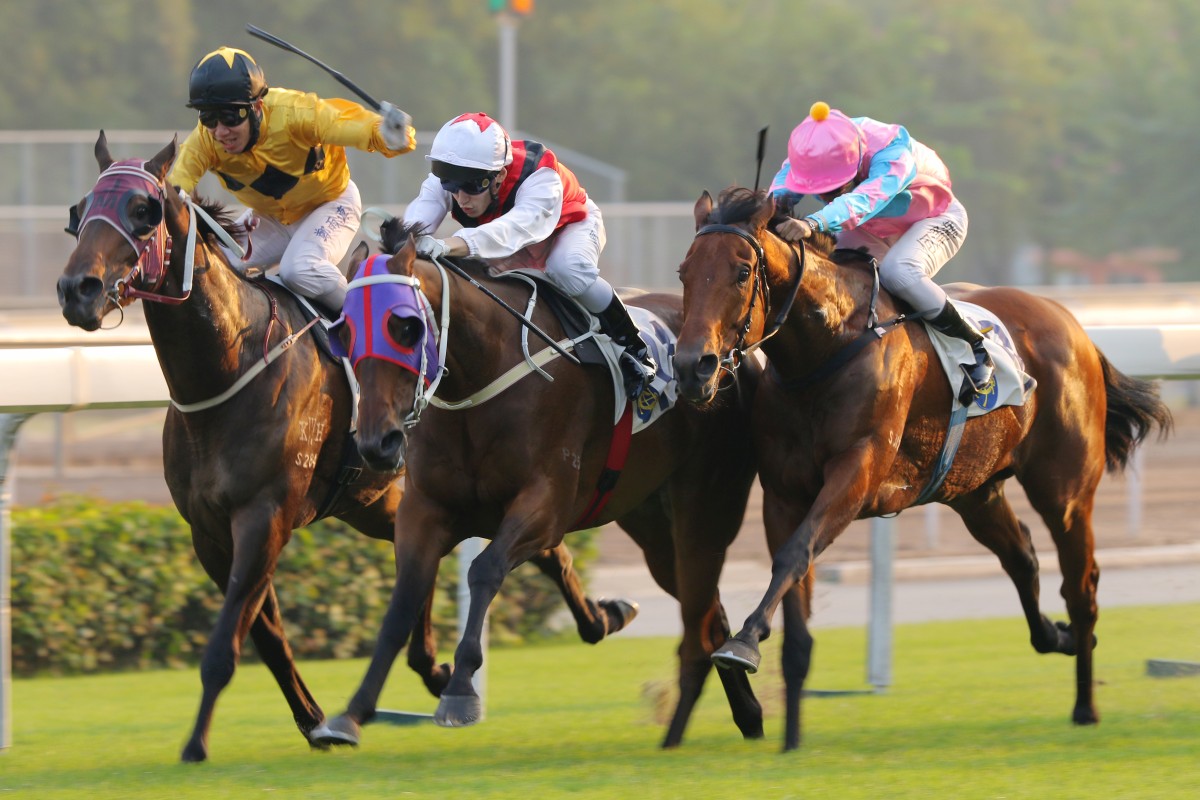 Going back more than two years, trainer Tony Cruz was convinced that Multivictory would be a miler and the six-year-old finally proved him right with a 78-1 blowout win in the Chevalier Cup.
At Multivictory's eighth start in a race, he was comfortably beaten over 1,650m at Happy Valley in Class Three and, while Cruz was undeterred, yesterday's Class One trophy event was only the gelding's fourth attempt at the trip since, at his 31st start.
"It's a nice surprise, the owners are happy and they've had a few bucks on him but most importantly they've won a nice trophy race," said Cruz. "He hasn't tried the mile too often only because he was getting good results at 1,400m so I kept him to that most of the time. But the important thing today was that Precision King went through and led him and gave him a horse to sit behind and follow and that let Multivictory relax and get into a rhythm."
For jockey Alvin Ng Ka-chun, it was only the third win of the season and only the fourth Class One win of his career but he seemed less surprised about the win than his trainer and certainly less surprised than the public.
"I was actually kind of confident that he would get the mile. I ride him all time in trackwork, every gallop, and one thing I was sure of was that he was going into it very fit," Ng said. "I knew he had the speed to take a good position, then it was going to depend on if he got an easy time and he did. I let Precision King lead and he didn't go that fast so my horse gave me a good kick."
The shock win upset some serious betting moves in the race, with strong support for third and fourth-placed Dashing Fellow and Mr Gnocchi, while David Hall-trained Apollo's Choice got closest to nailing the outsider, finishing a neck away in second.