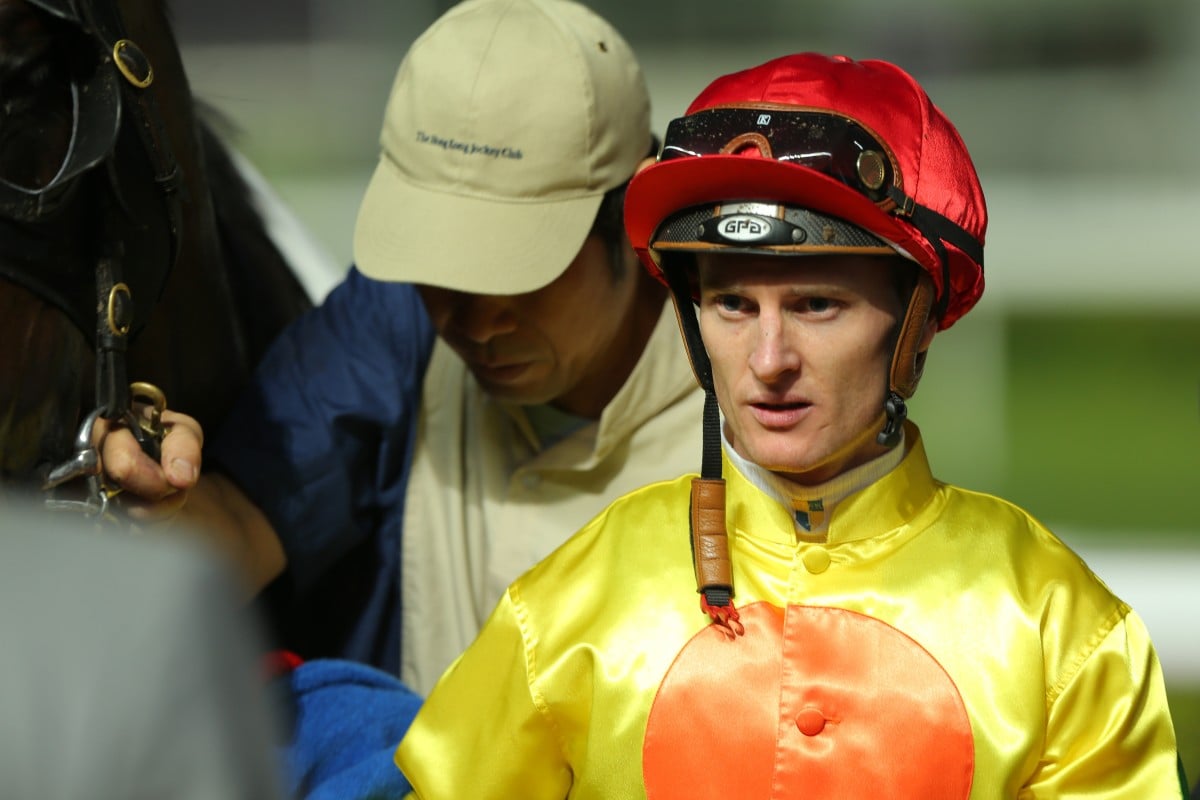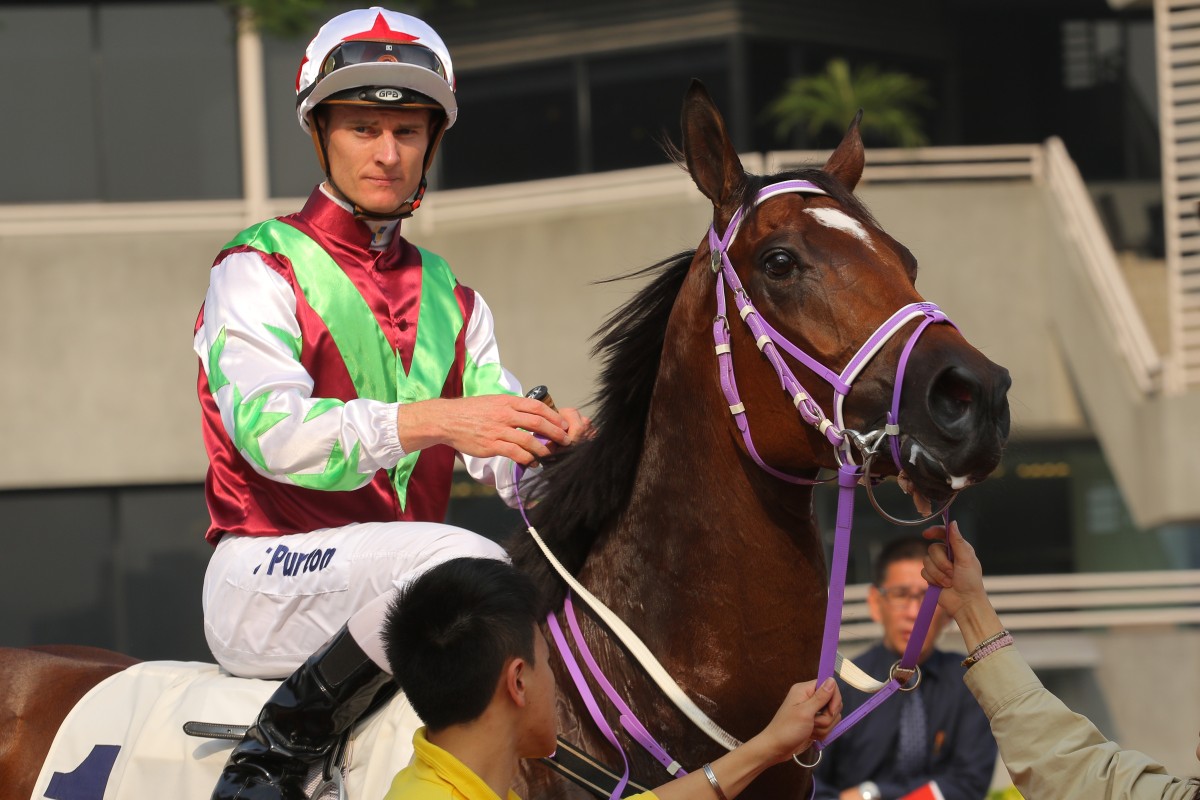 There were nervous times for punters who took the long odds-on Zac Purton in the Jockey Challenge but the Australian came through in the last race with a treble, despite an eventful afternoon that included a careless riding ban and a fine due to an altercation with his final winner.
There aren't many horses that race here 15 times and have yet to miss the first three
Wins on Fabulous One and General Of Patch sent him well on the way after a shaky start but he had to wait until Celestial Smile won the last race to be sure and it didn't happen smoothly.
Paul O'Sullivan-trained Celestial Smile, returning from surgery to both knees, was very much on the fresh side and almost ran straight over his handlers getting out to the track, then dropped Purton on the way to the start. The jockey responded, according to the stewards' report, by striking Celestial Smile "on four occasions with the whip in an inappropriate manner."
The pair finally made it around to the start, kissed and made up and then engineered the undoing of hot favourite Thewizardofoz to keep Celestial Smile's remarkably consistent record intact - although stewards later fined Purton HK$15,000 for improper conduct over the pre-race incident.
"There aren't many horses that race here 15 times and have yet to miss the first three," said O'Sullivan. "It's a great credit to the courage of this horse and also to the vet, Paul Robinson. I've been training here 11 years now and I think that's only the third horse I've had win first-up coming back from surgery. It isn't easy and it shows just how well the vet has done his job. To be honest, I thought the horse might need the run and I would have liked to wait a week or two longer to run him, but there are no Class Two races coming up so if I didn't run him here, it would have been six weeks before I could."
Celestial Smile's great attitude to racing is despite him suffering a head injury as a young horse that requires a towel to be draped over his face "maybe eight or 10 times a day" according to the trainer.
"You could leave the door of his box open overnight and he wouldn't walk out - he won't knowingly walk under the arch over the door because it scares him," O'Sullivan said. "But you put a towel over his face, you can walk him in and out, and he has a hood on to go into the gates, although the top of them is a bit higher so it is less of a worry."
It was O'Sullivan's second win of the day, Purton also aboard the first in the Class Four over 1,400m, and he summed up the horse quite succinctly.
"General Of Patch doesn't jump well, he doesn't travel like an experienced horse and when he does hit the front he doesn't quite know what to do," he said. "But he showed a bit as a griffin last season and he's still a work in progress."
O'Sullivan said the 1,400m victory would probably be the only one as General Of Patch's career plays out: "He got away with it in Class Four but even when he goes to Class Three now, he's going to need further or he won't see which way they go. He's going to make more of a stayer in time so hopefully it's a good sign that he's even won a race at this trip."