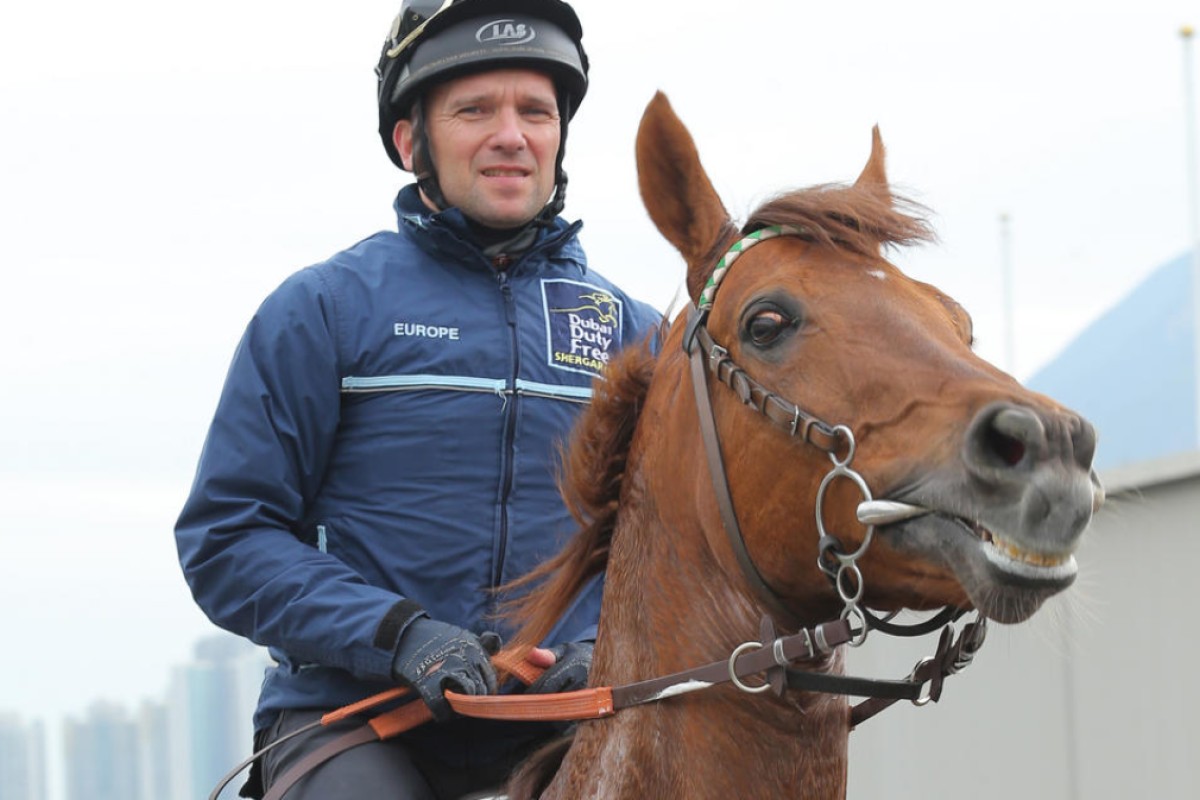 Andreas Suborics says he would return to Hong Kong on a full-time basis in a heartbeat but for now is satisfied to be back for one ride and with "nothing to lose" on knockout hope Red Dubawi in the Longines Hong Kong Mile.
Suborics' licence to ride in Hong Kong wasn't renewed for this season after a four-season stint where he amassed 50 winners, but the Austrian has landed on his feet in his former base of Germany and secured a job as retained rider for trainer Waldemar Hickst for 2016.
If I was offered a chance to come back, I would be back tomorrow, but ... I had an offer from a big stable
"It was tough for me towards the end here, but I still miss Hong Kong. It is the best racing in the world," said Suborics, who rode 15 winners last season.
"If I was offered a chance to come back, I would be back tomorrow, but I had to plan for the future. I had an offer from a big stable, starting in January, so I took it."
Suborics took a short break from riding once last season finished, taking time to get his training licence in his homeland and holidaying with wife Natascha.
Once back in the saddle it didn't take the 43-year-old long to find success, winning a Group One on Red Dubawi in September for trainer Erika Mader in Italy's Premio Vittorio di Capua.
As good as that win looked, lining up against Asian champions Able Friend and Maurice, plus a sprinkling of Europe's better-credentialled milers, ensures Suborics is realistic about his chances. "He comes in as an outsider and we have nothing to lose," Suborics said. "We would be happy with a top-five finish."
Even if the form out of Italy on paper doesn't look particularly strong or likely to stack up at Sha Tin, what gives Suborics extra hope is that the horse finds a stronger tempo to sit behind than the hard-going galloper has had to deal with in Europe.
"He needs a fast pace - that's the reason that sometimes in Europe he hasn't performed to his best. The races are too slow and he gets too keen," said Suborics, who added that the tendency to over-race mean tactics are simple. "He will be sitting back at the tail - he jumps a little bit slow anyway. The last 300m is his best part of the race."
Mader, 67, prepares a small string of 20 from her Krefeld base, but has a reputation for bringing new life to older horses, as was the case with Red Dubawi when he arrived as a Listed winner last year. Since then, Red Dubawi has won at Group Three and Group Two level.
Hickst, trainer of 2011 Hong Kong Cup placegetter Zazou, has 110 horses at his Cologne stables and a growing string, giving the retained jockey a chance to work with young horses and edge towards his end goal of training.
"I love horses and I can't see myself riding 10 years from now," Suborics said.
"The economy in Europe isn't great, so it is hard to plan to go into training. If the right offer came, then I would take it, but if not, I'm still happy I passed the test to qualify to be a trainer."